Reality Series
NEW SEASON PREMIERES | NEW SERIES & TV MOVIES | REALITY
The "winner" in this category, with 32 percent of the vote, was "I don't watch reality TV." But here are the most anticipated reality titles otherwise. (Please note: RuPaul's Drag Race season 10, which premieres March 22, and The Bachelorette season 14, starting May 28, were announced after the survey was conducted.)
Top 10 out of 48 titles: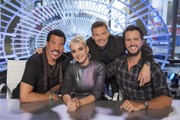 Critics Consensus:
With shiny new hosts and a gentler approach,
American Idol
recaptures much of its comfort food glory -- though it may be too saccharine for some.
Synopsis:
Wannabe pop stars compete for a record deal by crooning for a panel of judges. The judges review a performer's...
[More]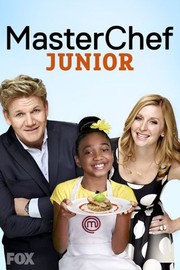 Synopsis:
Talented young cooks between the ages of 8 and 13 compete in this reality series....
[More]
Synopsis:
Investigative comedian Adam Conover embarks on a quest to reveal the hidden truths behind everything you know and love.
[More]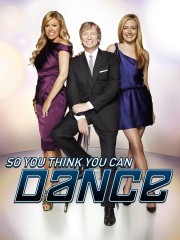 Synopsis:
A 12-week national dance competition from the producers of `American Idol.'...
[More]
Synopsis:
The 16-part season will feature some of the biggest names from the
ANW
franchise competing to become the ultimate champions.
[More]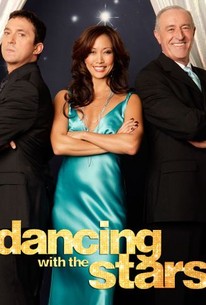 Synopsis:
Ten athletes will be teamed up with professional dancers and compete on the ballroom floor.
[More]
Synopsis:
Series 25 sees Matt Le Blanc and Rory Reid take over the reigns of presenting including regular features such as...
[More]
Synopsis:
Two sets of neighbors redecorate a room in each others' home.
[More]
Synopsis:
The series features the original housemates who reunite in Miami for the vacation of a lifetime.
[More]
Synopsis:
NBC's annual three-hour special brings athletes from around the globe together for intense competition.
[More]
Top 10 based on 1,023 overall survey responses: 
1. American Idol – 7%
2. MasterChef Junior – 5%
3. So You Think You Can Dance – 5%
4. Adam Ruins Everything – 4%
5. Dancing With the Stars – 4%
6. American Ninja Warrior: Ninja vs. Ninja – 3%
7. Trading Spaces – 3%
8. American Ninja Warrior: USA vs. the World – 3%
9. Top Gear – 2%
10. Jersey Shore Family Vacation – 2%
NEW SEASON PREMIERES | NEW SERIES & TV MOVIES | REALITY