Almost Christmas, a holiday film with an amazing cast and crew, opens this Friday. We thought it would be cool to get not one, but two Five Favorite Films entries in celebration of the release. We start today with producer Will Packer, who also brought us Straight Outta Compton, About Last Night, and Ride Along. See the list here, and a followup mini-interview about working with such a stellar cast (and see part two with actor JB Smoove here).
---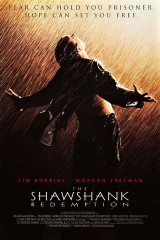 Shawshank Redemption, because I love that it is about the power of the human spirit. That movie is one that I watch when I think about giving up. And that's rare. I don't do that anymore, but when I was first starting out in this industry, I would use that film as a metaphor for life because it was really hard and I was getting told "no" by all the studios and [wondered] if I would ever be a successful filmmaker. I would literally look and I would say, "If [Andy Dufresne] can survive and go through all that and keep his spirit then so can I, dammit [laughing]." That's one of my favorites.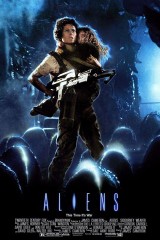 I'm a really big fan, but I also like the combination of action and a little bit of humor and the storyline. I'm a fan of that film just from a pure escapist entertainment perspective. Nothing to do with the overall themes of human nature or people surviving as a human race. None of that. It's just fun. It's just a fun movie.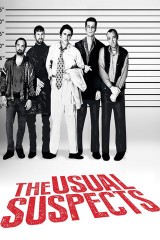 Yes. I like that one. It was one of those I saw late. I'd talked to everyone else who had already seen it. I like the construction of the narrative in that film.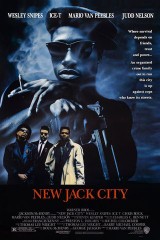 That was the first movie that I saw that I felt really painted the picture of the gritty hardcore realities of the urban drug culture.  Done in a way that made it palatable for mainstream audiences. It was glossy and it was like that black version of an Italian mafia film. But I dug it for those reasons.
---
Almost Christmas brings on the tears, man. What's that about? Did you have to do that?
Gotta have that with a good Holiday movie. I mean of course you gotta have the laughter the uproarious comedy, but if you really get invested in a family, you've got to have heart. And you gotta have moments that pull those heartstrings. The holidays are the best of times and the worst of times. Sometimes you're just holding on. You're just trying to survive. And sometimes it's just, "Oh yeah. I know why I love this family! Other times it's like 'How Soon Before It's Over?'" With a movie like this you've got to show both sides.

Yeah, but, I'm sorry, I just thought it was mean.
I have heard that a few times [laughing] I take it as a compliment. What part got you?
Family relations stuff. And especially around the holidays. Even families at their worst — for some people it's better still than not having that. There's something to be said for that.
That's right. Well said. Well said.
Hey, you put it out there! I just recapped. So, what was it like to work with such an amazing cast?
I'll tell you this. I got this script. It was a Thanksgiving movie about a family that was trying to survive Thanksgiving after the death of the matriarch. I made a movie called This Christmas a few years ago and I had been looking for an opportunity to get back into that holiday family movie genre. And I got this script and I told Dave Talbert, the writer/director, I said, "Listen, I got one big note." He was so nervous, he was like, "Oh my God. What? What is it?" And I said, "Let's just make it Christmas." And he was all in.
The first call I made after that was to Gabrielle Union. Gab and I had done a bunch of projects together and talked about producing together. I hit her up and I said, "YO G!" And she said, "What you got, Packer?," and I said, "I got something for us." Having her on board as an actor and as an executive producer really gave us the anchor we needed to go out and get people that are iconic: Danny Glover and people that have been in the game forever doing great movies and great work like Kimberly Elise, who I think is woefully underutilized. And JB Smoove who is so incredibly, painfully witty. He's so funny.
And even newcomers like Jessie T. Usher and DC Young Fly. I really dig this cast. I've made a few of these ensemble movies. You don't know how the cast is going to come together, but I've been very, very fortunate to work with some great casts that really gelled together in a really good way. You can tell onscreen when a cast is working and when it's not, when they're just going through the motions. This cast really had an affinity for each other.
We can tell that in the ending credits bloopers reel that you've got going. It is so funny. You could just tell everyone loved working with each other.
That's how it really was on set, yeah.
So now I have to ask, what is your favorite holiday film?
Oh wow! You know what? Soul Food. I like Soul Food. I really do. That was something that was inspirational to me when I made This Christmas and even this movie. That was like the first time I had seen an African-American family that looked like my family and was available to me onscreen. I was barely making movies at the time when that came out. I really enjoyed it.
---