Mutants: for good and for and for evil, terror and wisdom, metaphor and good old fashioned gross-out, movies have seen them in all shapes, sizes and skin conditions. The most famous, arguably, are Marvel's X-Men, who've enjoyed four big screen incarnations and an enduring place in the popular mind. This week, the gifted outsiders return in X-Men: First Class, Matthew Vaughn's anticipated prequel that takes the series' characters back to their origins. To celebrate, we've put together a list of 10 of movies' most memorable mutants — so kick back in the teleportation chamber, pass the radioactive goo… and enjoy.
---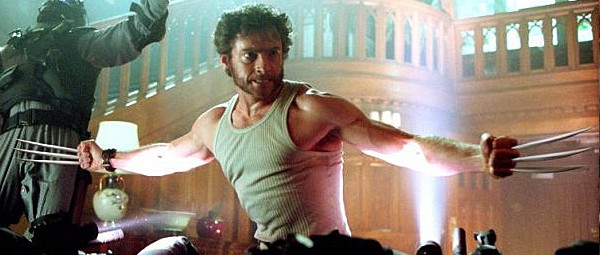 The X-Men — X-Men series (2000-2011)
All mutant movies are about how these aberrations collide or co-exist with society, whether it's Godzilla stomping Tokyo or Godzilla defending it against the Smog Monster, Ninja Turtles saving Manhattan from Shredder or Belial killing off its sleazy doctors. But the X-Men series of films explores this theme better than any other, with Xavier and Magneto's camps believing respectively that they can co-exist with humanity or dominate them. There are all sorts of messages about intolerance to be found. But what really gets us amped? Powers and sexiness! The array of mutant powers on offer fufills every fanboy and fangirl fantasy, from telekinesis and telepathy to laser-beam eyes and conjuring the weather. Oddly, while mutation usually means victims are hit with the ugly stick, X-Men's heroes and anti-heroes are all hotties. And first among these equals? Undoubtedly it's Wolverine, the renegade with adamanantium skeleton and claws, super-duper healing powers and lady-wooing mutton chops.
---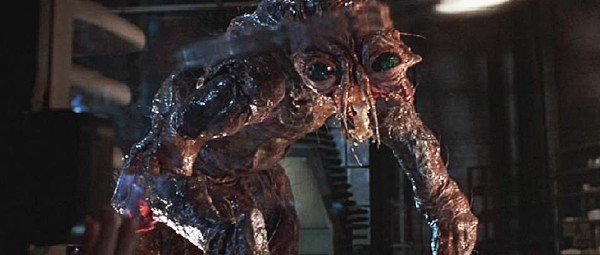 "How does Brundlefly eat?" That's one of the questions asked in David Cronenberg's 1986 classic about an eccentric scientist named Seth Brundle who mutates into a fly-monster after a teleportation experiment goes wrong. The answer, as demonstrated by Jeff Goldlum (with an Oscar-winning assist from make-up artists Chris Walas and Stephan Dupuis), is playfully known as the "vomit drop," and it's one of the great gross-out moments of 1980s horror. But while there are plenty of gorily realistic mutant moments, where the film really succeeds is in making us care about the tragic fate of our main fly-man. The 1958 original, starring Vincent Price, is well worth checking out, too.
---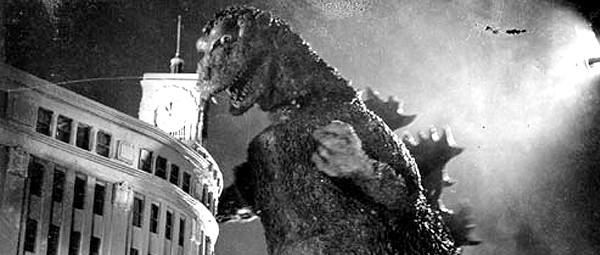 The Anglicized version of the name gets the "god" bit right because this mutant dinosaur — born of atomic radiation — has divine powers of destruction and protection, depending which of his more than two dozen films you're watching. The Japanese name was reputedly a combination of the words for "whale" and "gorilla" but Gojira most readily calls to mind a supersized T-Rex, albeit one with back scales, atomic fire-breath and martial arts skills. His tale was re-told with so-so results in the 1998 Roland Emmerich remake and another reboot is planned, this time with Monsters' Gareth Edwards directing.
---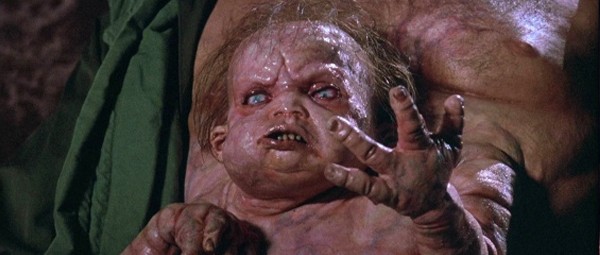 If Basket Case's Belial had a far-flung space cousin, it'd be this little dude, who's the leader of the Martian rebels. Still attached to his human host, Kuato has all the wisdom and righteousness of Yoda, even if looks like a baby who's been on an eight-day bender. "Open your mind to me" he tells Arnold Schwarzenegger, telepathically hooking into the big man's brain but failing to find evidence of any love children. Kuato's an impressive feat of animatronics who required 15 people to make him work. So, why don't you remember Kuato better? Because your total recall is focused on that film's other mutant, the three-breasted hooker named Mary.
---
Giant Ants — Them! (1954)
The effects of radiation saw those tiny nuisances at picnics mutate into huge people munchers in Them!, which marked the first giant-atomic-monster movie. Possibly giving Steven Spielberg an idea or two for what to do when Bruce broke down filming Jaws, director Gordon Douglas didn't show his gi-ants until about a third of the way into the film, unsettling audiences instead with superbly creepy stridulating sound effects. James Cameron was perhaps also paying attention, with Them!'s hero James Whitmore drawn into this adventure after he discovers a little girl made mute by the terror of seeing the mut-ants snack on mom and dad.
---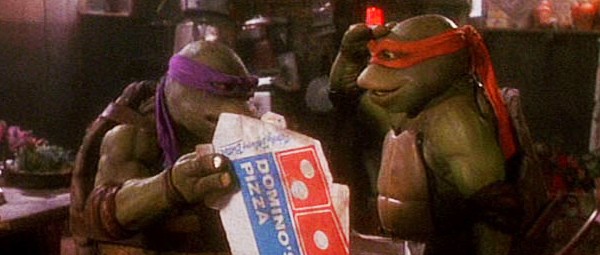 It was toxic ooze from Techno Global Research Industries that turned four ordinary New York City sewer turtles into oversized and wise-cracking crime-fighting heroes in a half-shell. Named for Renaissance geniuses, Leonardo, Raphael, Michelangelo and Donatello also honour their Italian heritage by obsessively munching pizza. When they're not playing or eating, they're out kicking the asses of Shredder and his Foot clan of ninjas and generally saving humanity. Need any more proof of their awesomeness? They survived co-starring with Vanilla Ice (singing "Go Ninja! Go Ninja! Go!") in the second of their four feature films. Cowabunga indeed. But can their charm survive Michael Bay's franchise reboot next year?
---
What do you get when you drop a 98-pound weakling into a bubbling vat of toxic goo? Well, if you live in Tromaville, or inside Lloyd Kaufman's happily twisted mind, the answer is a melted-faced and muscle-bound superhero who'd become known and loved as "Toxie." Formerly a bullied geek named Melvin, Toxie wears a shredded tutu and wields a mop to clean up the violent thugs and criminal overlords who make Tromaville such a cess-pool. A bona fide cult classic, thanks to the winning mix of black humour and campy gore, this spawned three sequels, a kiddie cartoon and even a musical. Surely it's only a matter of time before someone makes Kaufman an offer he can?t refuse, and A-listers start jostling for the remake role of Toxie.
---
While it's not regarded with the same reverence as other 1950s sci-fi classics, This Island Earth boasts an indelible mutant. With a huge swollen brain, insect-like eyes and claw-like hands, the Metalunan mutant was created by Universal make-up master Bud Westmore. Thing is, it was originally designed for 1953's black-and-white 3D film It Came From Outer Space, but was rejected in favour of Westmore's other design, which resembled a floating eyeball. No matter because the mutant came into its own in This Island Earth's glorious Technicolor.
---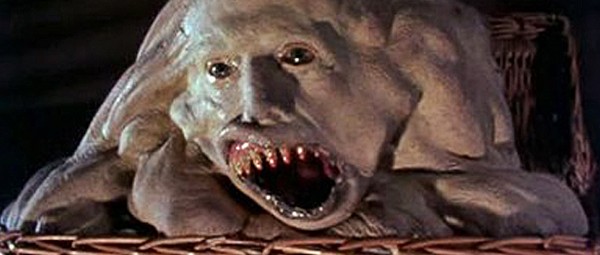 "What?s in the basket?" Made nearly 30 years ago, Frank Henenlotter?s grimy grindhouse horror-comedy centres around Belial, the twisted half-aborted Siamese twin brother to genial and relatively normal Duane. The film has them coming to New York City?s sleazy Hotel Broslin, which they use as their base as they track down and murder the three doctors who barbarically separated them back in the day. Achieved with crudely amusing puppetry and stop-motion, Belial is nevertheless a lovable little imp — so much so that he returned for two sequels. How this one?s escaped a remake is anyone?s guess.
---
While most movie mutants are the work of men in monster suits, make-up artists or cunning special effects techs, Wes Craven's low-budget 1977 horror instead used actor Michael Berryman's real-life appearance to freak audiences out. The cult star suffers from hypohidrotic ectodermal dysplasia, a genetic condition that saw him born with 26 defects, including the inability to grow hair and an elongated skull. His striking physiognomy, along with a fierce commitment to his character, made Pluto the most indelible of the Hill People, a cannibalistic bunch created by desert nuclear tests.
---
X-Men: First Class is released June 2.
---