This weekend at the movies, we've got a first-rate fantasy (The Kid Who Would Be King, starring Louis Ashbourne Serkis and Patrick Stewart), a nutty noir (Serenity, starring Matthew McConaughey and Anne Hathaway), and a dynamic duo (Stan & Ollie, starring Steve Coogan and John C. Reilly). What are the critics saying?
---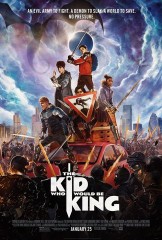 A lot of classic tales are being rebooted these days, and it was just last year that we got something of a misguided attempt to revive the legend of King Arthur, thanks to Guy Ritchie. Maybe the trick was to modernize the story, age it down by a decade or so, and give it a Goonies vibe. At least, that's what writer-director Joe Cornish (Attack the Block) thought, and it seems to have paid off. Louis Ashbourne Serkis (son of Andy) stars as ordinary kid Alex, who stumbles upon the mythical sword Excalibur and finds himself thrust with his friends into a legendary, centuries-old battle against evil. Critics say The Kid Who Would Be King is a joyful, good-natured reimagining of the Arthurian legend that manages to hit the right notes and remain entertaining throughout for all ages. It also tackles a few grown-up issues deftly without being heavy-handed, so there's a little something for everyone.
---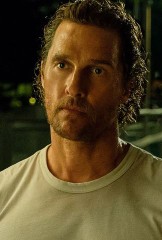 It takes more than the involvement of a few top-notch actors to make a movie work, as we've seen time and again over the years, but it's frequently difficult to pin down why a movie full of them might fail to make the most of their talents. In the case of Serenity, the reunion of Interstellar co-stars Matthew McConaughey and Anne Hathaway apparently isn't enough to overcome what amounts to a mind-boggling story. McConaughey stars as a charter boat captain with a troubled past whose ex-wife (Hathaway) suddenly shows up on his idyllic island and enlists his aid in disposing of her abusive new husband. Not everything is as it seems, of course, and the film's noir elements give way to far more outrageous developments. Critics say Serenity is an ambitious outing for writer-director Steven Knight, but its ballsy narrative turns are a bit much to digest. This may be a case where you have to see it for yourself to believe it, but you may find yourself scratching your head as you leave the theater.
---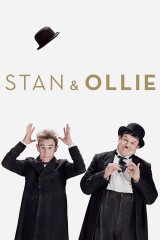 Expanding to wide release this week is a film industry-adjacent biopic that opened in just a few theaters a few weeks ago at the end of 2018. Steve Coogan and John C. Reilly star in Stan & Ollie, a look back at the twilight years of the famous comedy duo Laurel and Hardy. Set in the 1950s, the story follows the pair as they embark on a British music hall tour and attempt to put together their final film. Along the way, old resentments resurface and drive a wedge between them, even as they commit themselves to their public obligations on the tour. Critics say Stan & Ollie is a worthy tribute to the legendary comedians, bolstered by strong performances from Coogan and Reilly and a script that treats the movie's core relationship thoughtfully and with tenderness.
---
Also Opening This Week In Limited Release