Join us weekly as Rotten Tomatoes reports on what's indie features are streaming. From promising releases by new voices to experimental efforts from storied filmmakers – or perhaps the next indie darling to go the distance for end-of-year accolades – we will break it all down for you here each week.
---
For the foreseeable future, the specialty box office and all theatrical releases will be on hold as we all make efforts to socially distance ourselves and reduce the spread of the COVID-19 coronavirus. With that in mind, we have reshaped our Indie Fresh List to reflect the specialty box office releases that are newly available on streaming services and VOD. This week we have a drama that follows two women attempting to end an unwanted pregnancy, a drama about two sisters kept apart by their conservative parents, and a follow-your-dream dramedy about an aspiring sommelier. In our Spotlight section, we call back to an award-winning love story about a painter and her muse who fall desperately in love on borrowed time.
---
Streaming This Weekend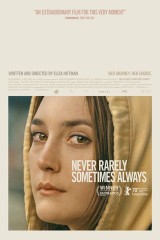 Eliza Hittman's Never Rarely Sometimes Always would still be in theaters if they weren't closed, but since they are, Focus Features has pushed the feature to VOD four months early. Hittman premiered each of her first three features at the Sundance Film Festival, including her second film, the Sundance prize-winner Beach Rats. This year, Hittman returned to the Park City festival with this powerful new drama, an intimate portrayal of two teenage girls who journey to terminate an unintended pregnancy. With little support and facing harrowing obstacles along the way, the young girls band together to defeat the odds stacked against them. Peter Travers of Rolling Stone wrote, "Eliza Hittman's devastating abortion drama, starring a wonder of an actress named Sidney Flanigan, is an emotional wipeout that's impossible to forget."

Streaming on Amazon, FandangoNow, Google Play, iTunes, and Vudu.
---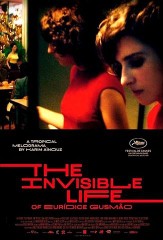 In 1950s Brazil, Eurídice and Guida live the quiet life of two inseparable sisters struggling under the weight of their controlling conservative parents. Each girl tries to stay true to their parents' values while they follow their personal dreams, but everything changes when a contrivance by their father forces the two apart. Never abandoning their passions or the belief they will find each other again, each sister leads a separate life, but the audience is instantly invested in both women. "This is an absolutely gorgeous film that starts off as a sort of Rio fairy tale and then turns into something a little more realistic with its feet on the ground," says Amy Nicholson of Film Week.

Available April 3 on Amazon.
---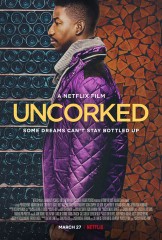 Insecure executive producer Prentice Penny examines what happens when passion buckles under familial pressure in Uncorked. Intended to premiere at the SXSW film festival, the wine drama follows Elijah, a young man working to become a master sommelier, an elite designation given only to a handful who are able to pass its notoriously difficult exam (if you've seen the acclaimed documentary Somm, you may know something about it). This plan, however, ruins Elijah's father's own plan to pass the family BBQ shop on to his son. It's a simple, uncomplicated tale with stellar performances by Courtney B. Vance and lead Mamoudou Athie, and Ashlie D. Stevens of Salon.com called it "sweet, medium-bodied, and unchallenging. It's the kind of movie anyone can easily curl up with, without too much thought. Just don't forget the wine."

Available to stream now Netflix.
---
Fresh & Available Now on VOD – Spotlight Pick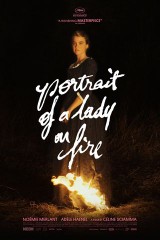 Sidelined from many awards contests by the arcane rules governing International features, Céline Sciamma's brilliant and haunting love story about a painter and her muse is streaming now on Hulu in case you missed seeing it in theaters. Starring Noémie Merlant as artist Marianne and Adèle Haenel as her reluctant subject, writer-director Sciamma's period drama is a cinematic wonder and a Cannes Film Festival prize winner that Katie Walsh of the Tribune News Service called "not just a film about love between women, but a rumination on the sacredness of a feminine space and the nature of art created by and for women."

Available to stream now on Hulu.
---
Along with…
---
Thumbnail images by Focus Features, Amazon Studios, Netflix.