Join us weekly as Rotten Tomatoes reports on what's opening, expanding, and coming to the specialty box office. From promising releases from new voices to experimental efforts from storied filmmakers – or perhaps the next indie darling to go the distance for end-of-year accolades – we will break it all down for you here each week in Fresh Indie Finds. 
---
This week at the specialty box office, we have an atmospheric cabin-in-the-woods-styled horror film starring Riley Keough, a tension-filled horror film about a father-son reunion starring Elijah Wood, and the winner of the top prize for an LGBTQ film at the Cannes Film Festival. In our spotlight section, we highlight the latest genre brilliance from Nicholas Cage, and in our indie trailer section, we have new clips from Daniel Radcliffe and Haley Bennett.
---
Opening This Weekend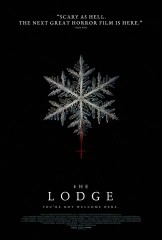 This week we begin with the latest from the minds behind

Goodnight Mommy

, a new chilling nightmare about a blended family who retreats to a lodge in the woods. Riley Keough plays Grace, the new girlfriend of a divorced father who is left to care for his kids at their wintry cabin retreat when he is suddenly called away. Isolated with the children when a blizzard traps them inside the lodge, Grace is forced to reckon with her troubled past as terrifying events begin to occur. "

The Lodge

hinges on a powerhouse performance from Keough, who inhabits the troubled Grace so completely that we can stay with her even as her ability to distinguish what's real and what isn't breaks down," writes 

Jennie Kermode for Eye for Film. 

Playing New York & Los Angeles this weekend. Expanding to Dallas, San Francisco, and Austin February 14th. 
---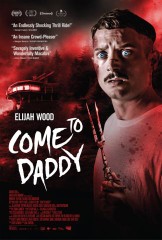 Elijah Wood plays Norval, a 30-something DJ with an estranged father who invites him to reconnect at a remote coastal cabin. Those hopes quickly evaporate when he discovers his father's sinister past, and Norval is forced to confront his family's fated heritage. In this thrilling mix of comedy, horror, and suspense, Wood ushers us on an unexpected ride. "Wild, weird and yet nothing less than wholly sincere in its focus on the father-son relationship at the core of the film, Timpson's brilliant debut feature reveals an unambiguously great filmmaker," writes 

Alexandra Heller-Nicholas for Film International

.

Playing Los Angeles, San Francisco, Austin, San Antonio, Denver, Omaha Minneapolis. Dallas, Ashburn, Kansas City, Raleigh, Houston, El Paso Lubbock, Phoenix, Columbus, Knoxville, Ft Collins, Jacksonville, Orlando, Tucson, Columbia, Albuquerque, Chicago February 7th and on VOD.
---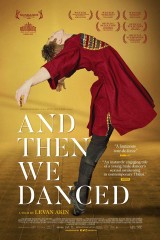 This drama follows a talented and dedicated dancer named Merab who has been working for years to secure a spot in the National Georgian Ensemble. Shortly before the trial, a gifted but rebellious dancer arrives and throws Merab off his game, sparking both an intense rivalry and an eventual romance between the two. "This film achieves something truly special, in terms of us investing in the characters," says

Fiona Underhill of JumpCut Online

, adding it's "exactly what cinema should be — giving us an experience of a different culture, whilst connecting us through the universal theme of first love."

Playing New York this weekend. Expanding to Los Angeles, Chicago, & Seattle on February 14th.
---
Fresh and Still in Theaters – Spotlight Pick!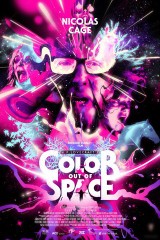 Last Week, the multicolored

Nicolas Cage

 alien thriller had an impressive debut at the box office with half a million in receipts on 80 screens. In the film, Cage reteams with some of the producers of his acid-dipped revenge horror flick, 

Mandy

, in an adaptation of a sci-fi tale from famed author H.P. Lovecraft. Cage plays the patriarch of a family who finds an eerie meteorite has fallen in their back yard. Suddenly, he and his family are infected by a psychedelic force that literally consumes and colors the world around them. Cage, who continues to lean into the B-movie genre and mine Certified Fresh cinematic gems, is in the driver's seat of "a wild ride, teeming with evil energy and grotesque visuals," writes 

Brian Orndorf of Blu-ray.com.

Playing limited screens this weekend.
---
Along with…
---
New Indie Trailers
---
Guns Akimbo (2019) 51%
Daniel Radcliffe awakens to find his girlfriend has been kidnapped, guns have been bolted to his hands, and he has been drafted into a high-stakes death match.
---
Swallow (2019) 87%
Haley Bennett stars as former shop girl-turned- affluent housewife who is afflicted with a deadly case of a disorder called pica — the urge swallow inanimate objects.
---
Thumbnail images by Music Box Films, Saban Films, NEON
---
Like this? Subscribe to our newsletter and get more features, news, and guides in your inbox every week.