Join us weekly as Rotten Tomatoes reports on what's opening, expanding, and coming to the specialty box office. From promising releases from new voices to experimental efforts from storied filmmakers – or perhaps the next indie darling to go the distance for end-of-year accolades – we will break it all down for you here each week in Fresh Indie Finds. 
---
This week at the specialty box office, we find three thought-provoking documentaries examining an iconic sports star, an infamous political figure, and the perilous journey of Afghan filmmakers to find safety after a bounty is placed on their heads by the Taliban. Where's my Roy Cohn offers an unflinching presentation of one of the most influential and controversial fixers in 20th-century politics. Meanwhile, Diego Maradona chronicles the life and legend of one of the most famous (or infamous) soccer players to ever play the game, and in Midnight Traveler we follow a husband and wife filmmaking team as they traverse countless obstacles to escape a literal death sentence. In our Indie Trailers section, we have new horror trailers featuring Imogen Poots, Lupita Nyong'o, and Patrick Wilson.
---
Opening This Weekend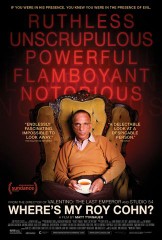 An advisor to countless politicians from Joseph McCarthy to Donald Trump, Roy Cohn built a reputation as a feared operative who would become the architect of our modern-day adversarial politics. Always attack, never apologize, manipulate the media, lie shamelessly, weaponize lawsuits, evade taxes and bills, and play on prejudices by scapegoating defenseless people — sound familiar? This is the Roy Cohn playbook. Though he operated in the shadows, Cohn became a semi-celebrity as he was praised by those that employed him and was simultaneously parodied and lampooned in media — even fictionalized by Tony Kushner in his Pulitzer Prize-winning play, Angels in America. "A biographical portrait that doubles as an origin story for today's amoral political landscape, its marriage of incisiveness and timeliness should make it an indie hit this fall," says Nick Schager of Variety.

Playing Los Angeles and New York this weekend; expanding to Texas, Chicago, Washington DC, and more cities in California on September 27. 
---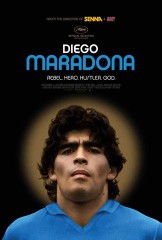 Diego Maradona will be remembered as an electrifying sports star but also as a cautionary tale of the consequences of unbridled adoration and fame. The Argentinian soccer star was beloved by Italian fans when he played for SSC Napoli (the formerly elite Soccer club Maradona's outstanding play returned to glory) but was unceremoniously reviled when he had the audacity to play for his home country Argentina and win against Italy in the 1986 World Cup. Bolstered by never before seen behind-the-scenes footage, the film encapsulates the storm that Maradona weathered following the World Cup and the slew of personal failings that were made public. "Director Asif Kapadia has put together an extraordinarily intimate account of [Diego Maradona's] rise and fall, enriched by grainy but graphic footage recording every phase of his life," says Sandra Hall of the Sydney Morning Herald.

Playing New York this weekend; expanding to more screens on September 27. 
---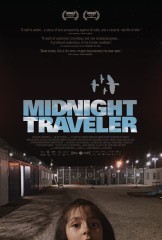 Shot entirely with phones in the most terrifying of situations, Midnight Traveler documents a family's journey to escape a political death sentence. After Hassan Fazili made a documentary about the dire circumstances in Afghanistan, he was soon forced to flee the country due to a bounty that was placed on his head by the Taliban. Transporting his wife and daughters from one place of refuge to the next, Fazili captured their journey to safety through the Afghan mountains and their uncertain path to seek asylum, with only their love as the consistent fuel to propel them forward. Christy Lemire of RogerEbert.com praised the film, still Fresh at 100% on the Tomatometer, saying, "It achieves its mission of putting an intimate, human face on a seemingly overwhelming, faraway subject."

Playing New York this weekend; expanding to Los Angeles and San Fransisco on September 27.
---
Fresh and Still in Theaters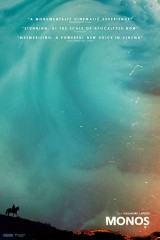 Monos is a Grimms' fairy tale updated to highlight Colombia's constant state of political unrest. Set in the remote mountains of the South American nation and filled with surprising acts of violence and mayhem, the story centers on a group of young teens who are removed from their families and left to govern themselves and train as agents in a mysterious civil war. "With an arresting young cast and a gritty, jarring cinematic style," writes Alissa Wilkinson of Vox, "Monos is less likable than admirable, an achievement with a clear, apocalyptic vision."

Expanding to New York, Los Angeles, San Francisco, Chicago, & Washington DC on September 20. 
---
Along with…
---
New Indie Trailers
Little Monsters (2019) 80% 
Lupita Nyong'o is a kindergarten teacher who must wrangle a slacker uncle, a deranged children's show host, and her class of terrified school children during a zombie invasion at a remote animal farm.
---
Black Christmas (2019) 39% 
Sophia Takal directs and co-writes (alongside co-writer April Wolfe) this remake of the 1974 horror cult classic, starring Imogen Poots and Brittany O'Grady. 
---
In the Tall Grass (2019) 36% 
Patrick Wilson stars in Netflix's new horror film based on the novella by Stephen King and his son Joe Hill, about something sinister that lurks In the Tall Grass. 
---
The Lingering (2018)   
The screenwriter of the IP Man series co-wrote this haunted house story about a mother and son who are besieged by a terrifying monster.
---
Like this? Subscribe to our newsletter and get more features, news, and guides in your inbox every week.