Join us weekly as Rotten Tomatoes reports on what's opening, expanding, and coming to the specialty box office. From promising releases from new voices to experimental efforts from storied filmmakers – or perhaps the next indie darling to go the distance for end-of-year accolades – we will break it all down for you here each week in Fresh Indie Finds. 
---
This week at the specialty box office, we have new offerings from Thor: Ragnorok Director Taika Waititi and from The Witch director Robert Eggers, who's teamed up with Willem Dafoe and Robert Pattinson (soon to be known as 'Battinson' for director Matt Reeves's The Batman). Waititi's Jojo Rabbit follows a Hitler-obsessed 10-year-old boy in World War II Germany who discovers a 'monster' in the attic; while in The Lighthouse Pattinson and Dafoe battle each other and the elements while trapped in an eerie 19th-century lighthouse that may do more than act as a beacon for vessels on the open sea. In our indie trailer section this week we have new clips from a trio of Oscar hopefuls featuring the likes of Adam Driver, Scarlett Johansson, Margot Robbie, Nicole Kidman, and Charlize Theron.
---
Opening This Weekend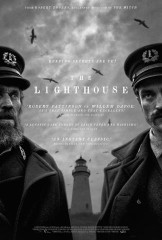 Following up his cult smash hit The Witch, Robert Eggers is back in theaters this weekend with a new ambient horror tale, The Lighthouse – a rain-soaked fever dream in which the entire narrative takes place on a remote New England island and inside a mysterious lighthouse. Robert Pattinson and Willem Dafoe star as two lighthouse keepers – or 'wickies' – who are beset and tormented by unseen, or perhaps imaginary, dark forces while cut off from the outside world, with only their uneasy cohabitation to keep them sane. Or not. Heavily influenced by the early 20th-century painter Andrew Wyeth, Eggers (who co-wrote the film with his brother Max Eggers) utilizes 19th-century camera equipment and filming techniques to give the film its distinctive period aesthetic. Lewis Knight of the Daily Mirror describes the film as "[A] gothic, dark fairy-tale, incomprehensible…and incredibly elusive throughout; which only serves to make it more hypnotic as it weaves its dark web before it reaches its chilling climax."

Playing New York, Los Angeles, Boston, and Washington DC; expanding wide October 24.
---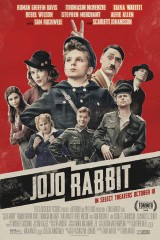 Hot on the heels of Thor: Ragnarok, Taika Waititi brings us the satire Jojo Rabbit. Set in Germany at the end of World War II, we follow Jojo, a 10-year-old fan of the Führer who discovers his mother is hiding a teenaged Jewish girl in his attic. Jojo must then decide what to do next: Will he choose the side of his mother or that of his best friend and father-figure, an imaginary version of Nazi leader Adolf Hitler, played by Waititi. The winner of the 2019 Audience Award at the Toronto International Film Festival, this absurdist anti-hate satire is a timely skewering of blind ideology as well as a surprisingly feel-good family film with standout performances from Sam Rockwell, Scarlett Johansson, Leave No Trace star Thomasin McKenzie, and newcomer Roman Griffin Davis in the title role. It's a coming-of-age story that Marc Savlov of the Austin Chronicle writes is "Unlike any other, filled with the director's trademark heart and a soul-stirring argument against the ever-ready darkness of unswerving, 'patriotic' nationalism."

Playing New York and Los Angeles, expanding to more screens on October 24.
---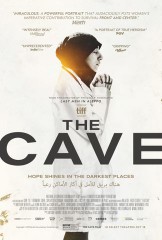 In The Cave, a group of brave nurses, doctors, and civilian caregivers works tirelessly to provide much-needed medical assistance in an underground hospital that serves war-torn Syria. Under constant threat of bombing, facing lack of resources and a never-ending supply of needy and severely injured patients, this group of heroines is lead by Dr. Amani, a 30-year-old clinician who dreams of becoming a pediatrician. Feras Fayyad's (Last Men in Aleppo) latest documentary highlights the quiet courage and everyday heroics these women display as they band together to bring light to the literal and figurative darkest of places. A safe bet for the 2020 Academy Awards Best Documentary Oscar shortlist, The Cave is described by Ben Kenigsberg of The New York Times as "A frightening immersion in life under siege in Syria that, as difficult as it often is to watch, can't come close to replicating how harrowing it must have been to film."

Playing New York and Los Angeles, expanding to more screens on October 24.
---
Fresh and Still in Theaters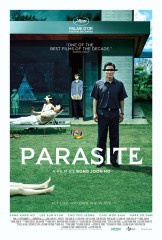 – SPOTLIGHT PICK!

Last weekend, the Palme d'Or winning Parasite racked up nearly $400,000 in receipts in just three theaters and can now boast best per-screen-average of 2019 at the specialty box office. This week the Oscar hopeful expands to more screens and looks to keep the buzz going for what many are calling the best film of 2019. Following a low-income family as they try to hustle their way to a better life through their association with an affluent family, Bong Joon-ho's masterful work takes several hilarious twists and turns on the road to its dramatic conclusion. "A condemnation of choosing to ignore the inconvenient suffering of your fellow human beings, presented in a series of accomplished visual metaphors that'll make you rethink all sorts of ordinary household objects," writes Katie Rife of the AV Club.

Playing New York, Los Angeles, San Francisco, Boston, Chicago, and Washington DC, expanding to more screens on October 24. 
---
Along with…
---
New Indie Trailers
Marriage Story (2019) 95%
A second trailer from the upcoming Netflix divorce drama starring Scarlett Johansson and Adam Driver from Frances Ha director Noah Baumbach.
---
Richard Jewell (2019) 77% 
Director Clint Eastwood brings us this dramatic re-telling about the Atlanta Bombings and Richard Jewell, the would-be hero who was wrongfully cast as a suspect after discovering an explosive device in Centennial Park.
---
Bombshell (2019) 68% 
Charlize Theron as Megyn Kelly, Nicole Kidmanas Gretchen Carlson – need we say more? Margot Robbie also stars in this take on the Fox News sexual harassment scandal surrounding network founder Roger Ailes.
---
Judy & Punch (2019) 77% 
Mia Wasikowska leads a troupe of puppeteers trying to resurrect their hit marionette show when tragedy forces her set out on a plot of revenge.
---
Daniel Isn't Real (2019) 84% 
A college freshman suffers a horrific event and is forced to revive his childhood imaginary friend Daniel as a means to cope with trauma; all sorts of madness and violence ensues.
---
Like this? Subscribe to our newsletter and get more features, news, and guides in your inbox every week.