Join us weekly as Rotten Tomatoes reports on what's opening, expanding, and coming to the specialty box office. From promising releases from new voices to experimental efforts from storied filmmakers – or perhaps the next indie darling to go the distance for end-of-year accolades – we will break it all down for you here each week in Fresh Indie Finds. 
---
This week at the specialty box office, we have a new documentary that dissects singer-songwriter Linda Ronstadt's storied career and one about racing safety, plus a sophmore effort from a Sundance standout. In our indie trailer section, we have new clips featuring Spider-man: Into the Spider-Verse star Shameik Moore, Black-ish star Miles Brown, and Laurence Fishburne.
---
Opening This Weekend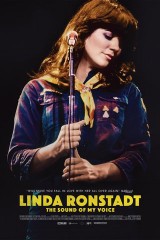 Linda Ronstadt has been an icon for decades; her voice, ambition, and creativity have given us some of the most famous recordings of modern music. This documentary examines her life, from her humble beginnings singing Mexican canciónes with her family to the 1970s and early 1980s, when she became the first artist to top the Pop, Country, and R&B charts simultaneously. Ronstadt's career came to an abrupt halt when a Parkinson's disease diagnosis robbed her of her singing career and the world of one of the best voices ever to perform. A.O. Scott of The New York Times said of Ronstadt, "She shows herself to be one of its indispensable interpreters, as a vocalist and also as a thinker — covering a sprawling landscape with elegance, passion and insight."

Playing Los Angeles, New York, San Fransico this weekend, expands to limited screens September 13. 
---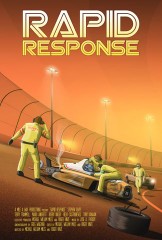 The early days of motorsports were lawless at times, like the Wild West during the Gold Rush; safety conditions were seldom considered, and deaths were common. Drivers were under constant threat of injury or death in their pursuit of the checkered flag, until the racing community finally stood up and said "enough is enough." Rapid Response profiles the people who sounded the alarm after a rash of deaths and horrific accidents. They fought against apathy and convention to implement safety standards for racing, including commissioning a crew of medics who would respond in the event of an accident.

Playing Los Angeles, Nashville, Portland,  Houston, Kansas City, Indianapolis, Chicago, & Fort Meyers this weekend; expands to limited screens September 13. 
---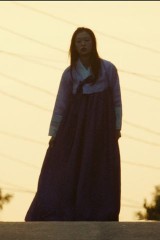 After positive reviews for his debut film, Justin Chon returned to Sundance earlier this year and to theaters this week with Ms. Purple, a quiet drama about an apathetic pair of siblings who still live in their childhood neighborhood in L.A.'s Koreatown. Raised by their father after their mother disappeared, the two must grapple with old wounds and unspoken secrets to find closure as they care for their father on his deathbed. An inside peek at the Asian American experience regarding identity, family, expectations, and death.

Playing Los Angeles this weekend; expanding to limited New York screens on September 13.
---
Fresh and Still in Theaters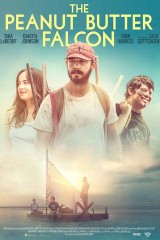 Spotlight Pick!

Shia LaBeouf's latest effort, The Peanut Butter Falcon, is still racking up a stellar per-screen average while adding more screens. When we spoke to LaBeouf recently about his performance in the Certified Fresh adventure, he confessed that he left the set "a changed man." Having seen the hilarious and heartwarming tale, we can see why both he and critics are calling it a transformative experience. Lead actor Zack Gottsagen first met co-directors Tyler Nilson and Michael Schwartz at a retreat for young adults with Down syndrome and told them he wanted to be a movie star. When they replied that it was difficult for an actor with disabilities to be cast in feature films, Gottsagen quipped back: "Well, why don't you go make a movie for me?" And they did. The result is a modern-day Huckleberry Finn, centered on a drifter and a young man with dreams of wrestling stardom whose lives intersect and are changed forever.

Playing limited screens; expanding to more screens on Aug September 13.
---
Along with…
Luce

(2019)

, a drama about a school paper that causes a teacher, a community, and a pair of adoptive parents to question a model student's true motives.
Aquarela

(2018)

, director Victor Kossakovsky's globetrotting documentary about the majesty, power, and beauty of the Earth's most versatile and abundant element.
One Child Nation

(2019)

, filmmakers Jialing Zhang and Nanfu Wang's examination of China's one-child policy and its profound effect on the nation and its families.
---
New Indie Trailers
The Pretenders (2018) 20% 
Set in New York during the late-1970s and 1980s, this drama follows a pair of friends who both fall for the same mysterious woman, only to discover over time that she may not be what she seems. Jack Kilmer (The Nice Guys), Shameik Moore (Spider-man: Into the Spider-verse), and Jane Levy (What/If) star in director James Franco's latest, with supporting turns from Juno Temple (Atonement), Brian Cox, Dennis Quaid, and Franco himself.
---
Imprisoned (2018) 0%
Laurence Fishburne embraces his darker side as he plays a warden with a vendetta who metes out his own justice on a former criminal trying to put his past behind him.
---
Boy Genius (2019)  
Black-ish star Miles Brown plays Emmett, a precocious and brilliant kid who is placed into high school before his teens, in this coming-of-age mystery-comedy co-starring Nora Dunn and Rita Wilson.
---
Like this? Subscribe to our newsletter and get more features, news, and guides in your inbox every week.