Join us weekly as Rotten Tomatoes reports on what's opening, expanding, and coming to the specialty box office. From promising releases from new voices to experimental efforts from storied filmmakers – or perhaps the next indie darling to go the distance for end-of-year accolades – we will break it all down for you here each week in Fresh Indie Finds. 
---
This week at the specialty box office, we return from the holiday break with some exciting new titles. We have the follow up to Makoto Shinkai's critically-lauded animation Your Name, a new harrowing thriller about radio broadcast gone horribly wrong, and a nostalgia-soaked comedy shot entirely on VHS starring Tim Robbins, Susan Sarandon, and Thomas Lennon. In our spotlight section, we have Terrence Malick's tale about a WWII conscientious objector, and in our indie trailer section, we catch up on a few note-worthy trailers that premiered over the past few weeks, including clips featuring Tye Sheridan, Ken Loach, and Kelly Reichardt.
---
Opening This Weekend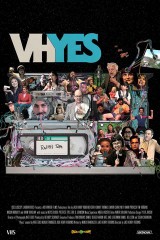 Jack Henry Robbins, son to Susan Sarandon and Tim Robbins, makes his directorial debut in a throwback comedy that harkens back to Weird Al Yankovic's VHF and early episodes of Saturday Night Live. In it we follow Ralph, a video-obsessed teen who's gifted a new camcorder on the one condition he makes sure a to use a blank tape, but Ralph inadvertently records over his parents' wedding video instead. Adding cut scenes of Ralph's favorite television with the highlights from his parents' wedding gives the film a mixtape vibe filtered through the lens of '80s camera techniques. "VHYes is a manic and heartfelt ode to '80s nostalgia," writes Matt Donato of Flickering Myth.

Playing New York, Birmingham, Texas, New Orleans, Columbus, Tucson, Tempe, San Fransisco, Denver, Raleigh, Minneapolis, Ottawa, and Los Angeles this weekend.
---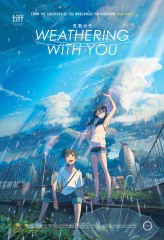 Famed animator and manga artist Makoto Shinkai made a huge splash in 2016 with his romance anime Your Name. The film would go on to become the highest-grossing anime film of all time and the fourth highest-grossing film in Japan. This weekend, Shinkai returns to theaters with his follow-up, Weathering With You. Featuring arresting visuals and a compelling story, Weathering With You follows a young boy who runs away from home to find himself, and in the course of that journey, he falls in love. Already a hit when it premiered in Japan last year, it hits theaters in North America this weekend. "A beautiful film with breathtaking animation, a story and soundtrack that will make you cry oceans, and a cast of wonderful and charming characters," writes Rafael Motamayor for Collider. 

Playing Limited Screens this weekend. 
---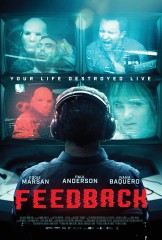 Veteran character actor Eddie Marsan takes the lead in Feedback as a prickly radio presenter who is locked in his studio at the start of a broadcast by armed bandits and given two instructions: Do exactly what they say and don't stop the broadcast. The high-pressure stakes instantly shift the film into a taut thriller taking place in one terrifying and claustrophobic room. "A great thriller with a stellar turn by Eddie Marsan. The intricate, timely and well-thought-out story, masterful performances and well-planned direction all combine to draw the viewer in and keep them captivated," writes Kat Hughes of THN.

Playing New York and Los Angeles this weekend.
---
Fresh and Still in Theaters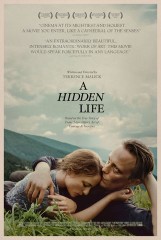 – SPOTLIGHT PICK!

Terrence Malick returns to form in this visually stunning World War II epic on life, religion, and fanaticism, based on the true-life story of Franz Jägerstätter, a conscientious objector who refused to fight for the Nazis and was threatened with treason and execution. Zhuo-Ning Su of Awards Daily writes, "Malick's approach to profiling Jägerstätter is so far removed from the typical tropes of cinematic biographies, to call it that seems to almost cheapen the effort. "

Playing New York and Los Angeles this weekend. 
---
Along with…
---
New Indie Trailers
First Cow (2019) 96%
Kelly Reichardt returns with a quiet tale about two men who form a friendship around their theft of milk from the first cow in a rural settlement in the Pacific Northwest of the 1800s.
---
The Night Clerk (2020) 37%
Tye Sheridan plays a simple-minded hotel clerk whose voyeuristic habits lead him down a dark path when he witnesses a violent murder but becomes a lead suspect.
---
Sorry We Missed You (2019) 87%
Ken Loach examines the heartbreaking side effects of the gig economy and the poor families it exploits.
---
Standing Up, Falling Down (2019) 87% – Standing up, Falling Do
Ben Schwartz plays a struggling comic who moves back home after things don't work and tries to figure out where things went wrong and what he left behind.
---
Thumbnail images by GKids, Oscilloscope, Blue Fox Entertainment
---
Like this? Subscribe to our newsletter and get more features, news, and guides in your inbox every week.