Join us weekly as Rotten Tomatoes reports on what's indie features are streaming. From promising releases by new voices to experimental efforts from storied filmmakers – or perhaps the next indie darling to go the distance for end-of-year accolades – we will break it all down for you here each week.
---
For the foreseeable future, the specialty box office and all theatrical releases will be on hold as we all make efforts to socially distance ourselves and reduce the spread of the COVID-19 coronavirus. With that in mind, we have reshaped our Indie Fresh List to reflect the specialty box office releases that are newly available on streaming services and VOD. This week, we have the first narrative feature to tackle the Harvey Weinstein sex scandal, a witchy horror flick, and an insightful documentary about an iconic LGBTQ bookstore. In our Spotlight section, we revisit a hilarious Huckleberry Finn styled story about a young man with down syndrome and the drifter he befriends.
---
Streaming This Weekend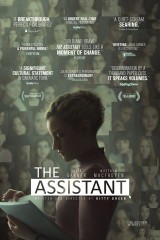 If, by chance, you caught the latest season of Ozark or the miniseries Waco (both newly available on Netflix), you might have noticed the captivating power of Emmy-winning actress Julia Garner. And if so, you might also want to take a peek at The Assistant. Harvey Weinstein's sex scandal gets the Hollywood treatment in this haunting breakout from the Telluride Film Festival, a drama about the pre-#MeToo film industry as told through the eyes of a young assistant (Garner) to a predatory Hollywood producer. The nearly silent narrative is told entirely from the young woman's perspective as she glimpses her boss's behavior and questions what can she do when she seems to be the only person who sees a problem with the serial abuser's treatment of women. "The silence of this movie is devastating because we recognize it all too clearly as our own," writes Justin Chang of the Los Angeles Times.

Available now to rent or buy on FandangoNow, Vudu, Amazon, Google Play, and iTunes.
---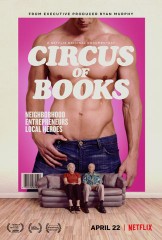 Outside of San Francisco's Castro district, during the early 1980s, LA's West Hollywood neighborhood was the place for gay men to congregate on the west coast and housed the famed Circus of Books. Once the nation's largest purveyor of gay pornography, the iconic bookstore served as a meeting place for gay men to find each other for social interaction and sexual escapades. Surprisingly, however, the infamous bookstore that sold everything from sex toys to hardcore porn was run by a quiet, heterosexual Jewish couple: Larry and Karen Mason. The documentary Circus of Books examines the history of the bookstore, how it survived the '80s AIDS epidemic, and how the family who ran it struggled to reconcile their successful business with their conservative lifestyle. Matt Fagerholm of RogerEbert.com wrote, "The film consistently subverts our expectations by revealing new layers about its subjects that deepen their humanity, causing us to challenge our own preconceptions."

Streaming on now Netflix.
---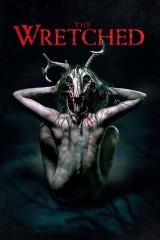 A mix of Hitchcockian suspense, Spielbergian atmosphere, and gnarly creature design, The Wretched follows a young boy who goes to live with his father following his parent's divorce and soon discovers his new town and the women who inhabit it are not what they seem. Suspecting that a supernatural force is abducting children, he believes the nearby forest is home to a powerful witch. As he is the only person who seems to understand what is happening, he embarks on a solo mission to kill the monster and return the lost children. "A polished, well-paced nightmare [with] a playfully Hitchcockian suspense approach… [and] likable performances keeping us emotionally grounded." writes Dennis Harvey of Variety.

Available to rent or buy on May 1.
---
Fresh & Available Now on VOD – Spotlight Pick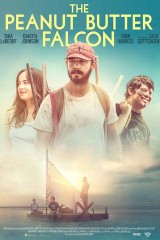 Feel-good films are in high demand right now, which is why we choose to bring back one of our favorite heartwarming indies from 2019 — The Peanut Butter Falcon, starring Shia LaBeouf — for our Spotlight pick. When we spoke to LaBeouf about his performance in the Certified Fresh indie flick, he confessed that he left the set "a changed man," and having seen the hilarious and heartwarming tale, we can see why the actor and critics are calling it a transformative experience. Lead actor Zack Gottsagen first met co-directors Tyler Nilson and Michael Schwartz at a retreat for young adults with down syndrome and told them he wanted to be a movie star. When they replied that it was difficult for an actor with disabilities to be cast in feature films, Gottsagen quipped back: "Well why don't you go make a movie for me?" And they did. The result is a modern-day Huckleberry Finn, centered on a young man with dreams of wrestling stardom and a drifter, whose lives intersect and are changed forever. "The whole thing is just so damn sweet that I couldn't help but feel uplifted. Add to that a handful of genuine belly laughs and you've got yourself a winner," writes Dan Scully of Cinema 76.

Available to rent or buy on FandangoNow, Vudu, Amazon, Google Play, and iTunes.
---
Along with…
---
Thumbnail images by Roadside Attractions, Netflix, Bleecker Street