Join us weekly as Rotten Tomatoes reports on what's opening, expanding, and coming to the specialty box office. From promising releases from new voices to experimental efforts from storied filmmakers – or perhaps the next indie darling to go the distance for end-of-year accolades – we will break it all down for you here each week in Fresh Indie Finds. 
---
This week at the specialty box office, we have a tragic tale of female perseverance in post-WWII Russia, a based-on-true-events mob flick, and a tense drama inspired by the Harvey Weinstein sex scandal. In our spotlight section, we highlight Jojo Rabbit's triumphant return to theaters, and in our indie trailer section, we have new clips from K.J. Apa, Britt Robertson, and writer-director Eliza Hittman.
---
Opening This Weekend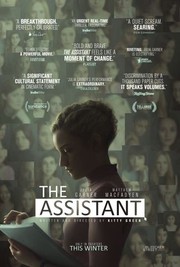 Harvey Weinstein's sex scandal gets the Hollywood treatment in this haunting breakout from the Telluride Film festival. Ozark's Julia Garner stars in a film about the pre-#MeToo film industry as told through the eyes of a young assistant to a predatory Hollywood producer. The nearly silent narrative is told entirely from her perspective as she gets glimpses into his behavior and is then forced to question what can she do when she seems to be the only person who sees a problem in this serial abuser's treatment of women. "The silence of this movie is devastating because we recognize it all too clearly as our own," writes Justin Chang of the Los Angeles Times.

Playing New York & Los Angeles this weekend. Expanding to limited screens next weekend.
---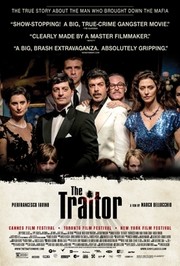 Chronicling the first Sicilian mob boss-turned-informant Tommaso Buscetta's life, The Traitor retells the major events of the La Cosa Nostra during the 1980s and 1990s. Murder, politics, and betrayals litter the narrative with one constant: the searing performance of Pierfrancesco Favino as Buscetta. Choosing to testify and break the cardinal rule of silence, his actions forever change the dynamics within the modern-day Mafia. "[Director] Marco Bellocchio, as with his 2009 portrait of Mussolini in Vincere, creates another late-period masterstroke," writes Nicholas Bell of IonCinema.com.

Playing New York and Los Angeles this weekend.
---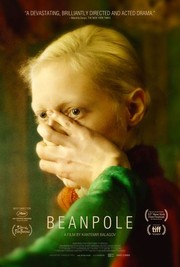 Russia's selection for Best International Film at the 92nd Academy Awards, Beanpole is a thought-provoking story about resilience and friendship. Iya, our freakishly tall protagonist, has a condition that freezes her muscles to the point where she can no longer control her body. At the mercy of these episodes, our 'Beanpole' is just one of the poor souls we encounter in post-World War II Leningrad. Iya and her best friend Masha strive to navigate the shocking conditions they live in and keep hope alive despite a near-constant stream of tragedies. Aine O'Connor of the Sunday Independent writes, "The facts are stark but delivered quietly, the horror is left to speak for itself and the film creates an extraordinarily powerful emotional punch of a society brutalized, traumatized and inured at the same time."

Playing New York & Los Angeles this weekend. Expanding to limited screens next weekend. 
---
Fresh and Still in Theaters – Spotlight Pick!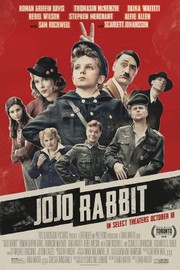 Sporting six new Oscar nominations, the Certified Fresh crowd-pleaser Jojo Rabbit returned to limited screens last week and racked up another 2 million dollars at the domestic box-office. Taika Waititi's anti-satire looks to capitalize at the box office ahead of next week's ceremony. Set in Germany at the end of World War II, we follow Jojo, a 10-year-old fan of the Führer who discovers his mother is hiding a teenaged Jewish girl in his attic. Jojo must then decide what to do next: Will he choose the side of his mother or that of his best friend and father-figure, an imaginary version of Nazi leader Adolf Hitler, played by Waititi? The winner of the 2019 Audience Award at the Toronto International Film Festival, this absurdist anti-hate satire is a timely skewering of blind ideology as well as a surprisingly feel-good family film, with standout performances from Sam Rockwell, Scarlett Johansson, Leave No Trace star Thomasin McKenzie, and newcomer Roman Griffin Davis in the title role. It's a coming-of-age story that Marc Savlov of the Austin Chronicle writes is "Unlike any other, filled with the director's trademark heart and a soul-stirring argument against the ever-ready darkness of unswerving, 'patriotic' nationalism."

Playing limited screens this weekend.
---
Along with…
---
New Indie Trailers
---
I Still Believe (2020) 51% 
Riverdale star K.J. Apa stars in this semi-autobiographical tale about Jeremy Camp and his wife's (Britt Robertson) brave battle against cancer.
---
The Booksellers (2020) 90% 
This witty new documentary takes a hard look at the current state of rare book sellers and their battle to stay in business during the age of the internet.
---
Never Rarely Sometimes Always (2020) 99%
A powerful new feature from Beach Rats writer/director Eliza Hittman about two young girls who travel to New York City to terminate an unwanted pregnancy.
---
Thumbnail images by Bleecker Street, Sony Pictures Classics, Kino Lorber
---
Like this? Subscribe to our newsletter and get more features, news, and guides in your inbox every week.