Join us weekly as Rotten Tomatoes reports on what's indie features are streaming. From promising releases by new voices to experimental efforts from storied filmmakers – or perhaps the next indie darling to go the distance for end-of-year accolades – we will break it all down for you here each week.
---
For the foreseeable future, the specialty box office and all theatrical releases will be on hold as we all make efforts to socially distance ourselves and reduce the spread of the COVID-19 coronavirus. With that in mind, we have reshaped our Indie Fresh List. This week for our fresh picks we have an atmospheric biopic about the author behind The Haunting of Hill House, a gory home invasion horror flick, and a dancer romance. In our Spotlight section, we call back to the recent Certified Fresh first feature from director Tayarisha Poe.
---
Streaming This Weekend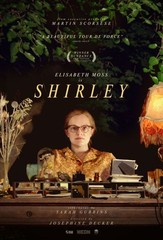 Madeline's Madeline Director Josephine Decker is back this week with her Sundance stand-out Shirley, which stars Elisabeth Moss as Shirley Jackson, the prickly and reclusive author behind the horror novel "The Haunting of Hill House." In a biographical thriller that marries Jackson's atmospheric writing style with her personal story, Decker again showcases her unique visual aesthetic. Moss is joined by Michael Stuhlbarg as her husband, while Logan Lerman and Odessa Young play the young couple that moves into their home. "With Elisabeth Moss brilliantly playing horror author Shirley Jackson like a volcano on the verge of eruption, this teasing, spellbinding psychodrama from Josephine Decker preps us to expect the unexpected," writes Peter Travers of Rolling Stone.

Available to stream June 5th in Virtual Cinemas and on Hulu and Vudu.
---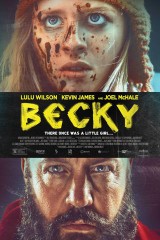 A young woman (Lulu Wilson) heads out on a weekend escapade at a lake house with her estranged father Jeff (Joel McHale) attempting to repair their fractured relationship following the death of her mother. The daddy-daughter vacation takes an odd turn when a group of escaped convicts invade their retreat in this gory The House at the End of the Street-meets-Home Alone-styled horror flick. Neither a twisty thriller nor a re-invention of the genre, the film hits familiar notes but shines due to the lead performances by Wilson and Kevin James. "A bit predictable but what horror movie isn't? Grotesque gore that fans of that will love. Kevin James in a role like we've NEVER seen him before. Must watch for horror fans!" writes Tessa Smith of Mama's Geeky.

Available to rent or buy June 5th on FandangoNOW, Vudu, Google Play, and iTunes.
---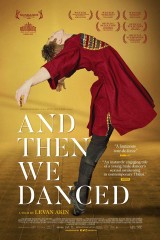 Just in time for Pride month, we have a new LGBTQ romance story available that will inspire and delight. And Then We Danced follows a talented and dedicated dancer named Merab who has been working for years to secure a spot in the National Georgian Ensemble. Shortly before the trial, a gifted but rebellious dancer arrives and throws Merab off his game, sparking both an intense rivalry and an eventual romance between the two. "This film achieves something truly special, in terms of us investing in the characters," says Fiona Underhill of JumpCut Online, adding it's "exactly what cinema should be — giving us an experience of a different culture, whilst connecting us through the universal theme of first love."

Available to rent or buy now on FandangoNOW, Vudu, Amazon, Google Play, and iTunes.
---
Available to stream now – Spotlight Pick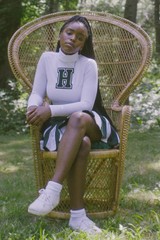 Teen angst gets a fresh update in our Spotlight Pick this week, which premiered at the Sundance Film Festival early this year, when we could still sit in theaters and film festivals were in person. Tayarisha Poe's feature film debut is an entertaining exploration of five underground cliques at a prestigious boarding school. Starring Lovie Simone as the titular Selah, the film feels like a welcome update to teen favorites like Heathers or Cruel Intentions. "Poe's film exhibits far more originality than we normally see in the genre… But it is Lovie Simone's cool intensity and Celeste O'Connor's initial smitten bewilderment that turns into her own brand of confidence that ignites Selah and the Spades," writes Laura Clifford of Reeling Reviews.

Available to stream now on Amazon.
---
Along with…
---
Thumbnail images by Hulu, Amazon, Everett Collection