Join us weekly as Rotten Tomatoes reports on what's indie features are streaming. From promising releases by new voices to experimental efforts from storied filmmakers – or perhaps the next indie darling to go the distance for end-of-year accolades – we will break it all down for you here each week.
---
For the foreseeable future, the specialty box office and all theatrical releases will be on hold as we all make efforts to socially distance ourselves and reduce the spread of the COVID-19 coronavirus. With that in mind, we have reshaped our Indie Fresh List to reflect the specialty box office releases that are newly available on streaming services and VOD. This week we have a gender-bent alternative history of the Ned Kelly legend, a high school drama about embezzlement, and the long-awaited conclusion to the beloved Ip Man action saga. In our Spotlight section, we call back to a black and white horror tale that's newly available to stream online and a horror-comedy starring Will Forte that you might have missed from earlier this year.
---
Streaming This Weekend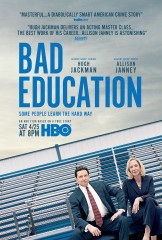 Cory Finley follows up his standout debut Thoroughbreds with this dramatic retelling of the Roslyn School district embezzlement scandal, a salacious tale of sex, greed, and gross stupidity. Writer Mike Makowsky crafted the screenplay from his own experiences as a former student of the infamous elite school district that was embroiled in scandal when it was discovered the administration and Superintendent had stolen over $11 million in frivolous expenses via fraud. With noteworthy performances from Allison Janney, Blockers breakout Geraldine Viswanathan, and Hugh Jackman in a career-best turn, the film and its cast look to be major contenders for Emmys in the fall. "A diabolically smart true-life crime drama that stars Hugh Jackman in his best performance since The Prestige," writes David Ehrlich of Indiewire.
---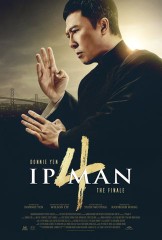 Chinese megastar and fight choreographer Donnie Yen has been a bankable name in Chinese cinema for over three decades, but if you're not an avid fan of Asian action films, you may have missed his jaw-dropping fight choreography and stunt work from films like Iron Monkey, Seven Swords, and Zhang Yimou's epic masterwork Hero. Most Americans will recognize him from Rogue One: A Star Wars Story, where he played Chirrut Imwe, a blind warrior monk. However, Yen's most synonymous and successful performance is his portrayal of Bruce Lee's teacher, Ip Man, for the eponymous film series based on the life of the master martial artist. This weekend the supposed final installment of the series is available to rent on VOD. Each of the four films has been rated fresh on the Tomatometer and raked in impressive box office hauls due mostly to Yen's performance and mesmerizing fight scenes. Douglas Davidson from Elements of Madness called the finale to the series "a closing tale that solidifies this series as one of the more innovative and emotionally compelling martial arts sagas in recent memory."

Rent or Buy on FandangoNOW (Discounted Series Bundle), Vudu, Amazon, Google Play, and iTunes.
---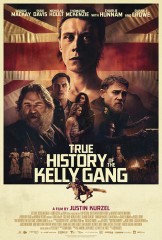 The story of Ned Kelly has been adapted over a dozen times for film and television, with everyone from Mick Jagger to Heath Ledger playing the legendary Australian outlaw. This latest version starring 1917's George MacKay is a queer-bent mystical folk drama that sets itself apart from every iteration that preceded it. Dubbed the "Australian Jessie James," Kelly serves as an enduring tribute to civil disobedience, and this new retelling is a singular piece of cinema based on Peter Carey's equally impressive Booker Prize-winning novel. "A compelling, grubby outback Western revealing the ragged reality behind a folk hero [with] terrific performances, incredible visuals, and a reassertion of Justin Kurzel as a bold filmmaker most comfortable dealing with discomfort," writes Nev Pierce of Empire Magazine.

Available April 24 to rent or buy at Vudu, Google Play, and iTunes.
---
Fresh & Available Now on VOD – Spotlight Picks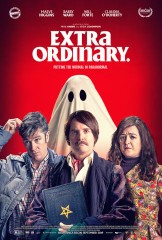 If you're looking for your next indie comedy, now would be a perfect time to check out Extra Ordinary. In his first feature film lead role since the cult classic MacGruber, Will Forte is brilliant in this clever horror rom-com about a nervous widower and the driving instructor he encounters with supernatural "talents." Throughout the narrative, the couple battles the spirit world and maybe falls in love. The film's bizarre cast of characters, botched exorcisms, Satan worship, and truly cringe-worthy comedic moments likely won't terrify, but will leave you in stitches. Writer/directors Enda Loughman & Mike Ahern's debut film is a hit with critics and still boasts a Certified Fresh 98% on the Tomatometer. "A defiantly odd piece of work, one that comes from a very unique sense of humor that works for most of its running time, even if this is the kind of thing that likely connects with the funny bone more on late-night cable than it does in the theater," writes Brian Tallerico of Roger Ebert.com.

Available to rent or buy on FandangoNow, Vudu, Amazon, Google Play, and iTunes. 
---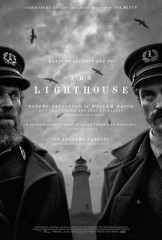 Last week, Amazon Prime Video made the Oscar-nominated black and white horror tale The Lighthouse available to stream. It hits perhaps a little too close to home given the current situation, but watching Robert Pattinson and Willem Dafoe go crazy in a remote lighthouse might serve as a reminder of just how bad things could be. Following up his cult smash hit The Witch, Robert Eggers' sophomore effort is a rain-soaked fever dream in which Pattinson and Dafoe star as two lighthouse keepers – or "wickies" – who are beset and tormented by unseen, or perhaps imaginary, dark forces while cut off from the outside world, with only their uneasy cohabitation to keep them sane. Or not. Heavily influenced by the early 20th-century painter Andrew Wyeth, Eggers (who co-wrote the film with his brother Max Eggers) utilizes 19th-century filming techniques and vintage camera equipment to give the film its distinctive period aesthetic. Lewis Knight of the Daily Mirror describes the film as "[A] gothic, dark fairy-tale, incomprehensible…and incredibly elusive throughout, which only serves to make it more hypnotic as it weaves its dark web before it reaches its chilling climax."

Available to stream now on Amazon; available to rent or buy on FandangoNow, Vudu, Google Play, and iTunes.
---
Along with…
---
Thumbnail images by Well Go USA, HBOfilms, IFCFilms