This weekend at the movies, we've got Dwayne Johnson in a big building (Skyscraper, co-starring Neve Campbell), Dracula on a boat (Hotel Transylvania 3: Summer Vacation, featuring the voices of Adam Sandler and Selena Gomez), and writer-director Boots Riley in the midst of a critical breakout (Sorry to Bother You, starring LaKeith Stanfield and Armie Hammer). What are the critics saying?
---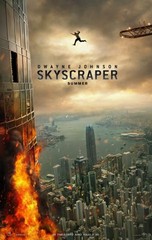 It's been 30 years since Die Hard rewrote the action thriller rulebook, and while we've long since moved beyond the wave of increasingly ridiculous imitators that arrived in its wake, its influence continues to loom large — as evidenced by this weekend's Skyscraper, in which Dwayne Johnson plays an FBI and combat vet who must race against time to save his family (and clear his name) after the state-of-the-art high rise he's been hired to assess is invaded by a gaggle of terrorists who frame him for the crime. It wouldn't be unreasonable to argue that Johnson does this kind of thing better than any other actor working today, and critics say his presence is precisely why this highly derivative outing works as well as it does; while it certainly suffers in comparison to the classics that clearly inspired it, it benefits from its charismatic leading man, as well as writer-director Rawson Marshall Thurber's ability to keep things moving along at a briskly compelling clip. It's no Die Hard, in other words, but if you're in the mood for an action movie that's roughly as entertaining as it is implausible and includes a number of bad guys getting their just desserts, Skyscraper stands just about tall enough.
---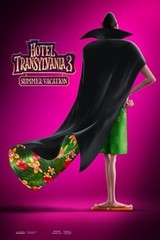 Adam Sandler has been making people laugh with his arsenal of funny voices for decades, so it only stands to reason that he'd be a natural for animated work. Still, when the SNL vet signed up to play Dracula in 2012's Hotel Transylvania, few could have foreseen just how successful it'd be at the box office — or that it'd end up starting a franchise that adds its third installment with this weekend's Hotel Transylvania 3: Summer Vacation. This time out, Dracula is dragged on a cruise by his daughter Mavis (Selena Gomez) and son-in-law Johnny (Andy Samberg), where he falls for a passenger (Kathryn Hahn) who ends up being the granddaughter of his sworn enemy Van Helsing (Jim Gaffigan). Hijinks (and wedgies) inevitably ensue, and while the end result is unlikely to be looked back upon as classic animated entertainment, it's a surprising high mark for the Hotel Transylvania saga, delivering more than enough colorful silliness for critics to recommend it as a family-friendly summer diversion. Plan your next trip to the theater with your kids accordingly — and pencil in summer 2021 for the inevitable Hotel Transylvania 4.
---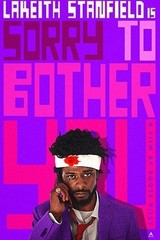 Long familiar to fans of socially aware and politically conscious hip-hop through his work with the Coup and Street Sweeper Social Club, rapper and producer Boots Riley has now made the leap into filmmaking with Sorry to Bother You, and to say he stuck the landing would be an understatement — this sci-fi-tinged dark comedy is rolling into its wide release after wowing a succession of critics and earning a spot among the best-reviewed movies of the year. Starring Atlanta vet Lakeith Stanfield opposite Tessa Thompson (Thor: Ragnarok, Creed), Riley's debut feature imagines an alternate reality in which making a living in America often means indentured servitude — and the tension between material success and hanging onto one's principles is more pronounced than ever. It's a loaded premise, to say the least, and critics say Riley and his cast take full advantage, delivering a wildly ambitious film that deftly juggles sharp wit, pointed commentary, and hard-hitting subtext even as it flat-out entertains. What it may lack in the costumed vigilantes and CGI-assisted pyrotechnics we expect during blockbuster season, Sorry to Bother You more than makes up for in narrative substance; if the reviews are anything to go by, this is one 2018 summer movie we'll still be talking and thinking about months from now.
---
Also Opening This Week In Limited Release