Sometimes the movie is as good as the book, and sometimes – hear us out – it's even better (we're looking at you, Jaws and The Godfather), which is why we're excited about a slew of book adaptations that are hitting theaters over the next four months; some vying for that sweet, sweet awards contention, and some just vying for that sweet, sweet box office dominance (we're looking at you, Mary Poppins Returns). Some will win us over, some will disappoint, but all will likely provide fodder for discussion – what changes worked, what didn't, and – yes – was it as good as the book?
With the excellent adaptation of Kevin Kwan's novel Crazy Rich Asians still doing big business at the box office – No. 1 for a second week! – we're in a literary state of mind. If you, like us, want to read ahead in preparation for the season's book-to-movie adaptations, you should start here, with our list of the most anticipated book-based movies coming to theaters soon.
---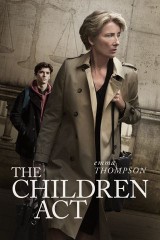 Religious freedom and the death of a marriage are entwined issues in this quiet courtroom melodrama. Inspired by a dinner party with several high court judges and his own acrimonious divorce, Ian McEwan's The Children Act tells the story of a young Jehovah's Witness whose parents won't allow him to have a lifesaving blood transfusion. This case makes its way to the English high court where Justice Fiona Maye must preside over the ruling. Just days after her husband confides he wants to have an affair, she must wrestle with her personal strife while deciding the merits of the landmark case. Published in 2014, The Children Act was a hit in Britain. Emma Thompson plays Maye, with Stanley Tucci as her husband. Richard Eyre directs McEwan's screenplay.
In theaters September 14 | Read the book
---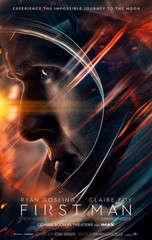 Director Damien Chazelle reteams with La La Land leading man Ryan Gosling for the Neil Armstrong biopic, First Man. Pulitzer Prize nominee James R. Hansen penned First Man: The Life of Neil A. Armstrong, the only official Armstrong biography, on which the movie is based. Shot partially in IMAX 70 mm, the movie's extended trailer, which played before Mission: Impossible – Fallout at IMAX screenings, had audiences buzzing this summer. Beginning with Armstrong's humble upbringing and culminating in a behind-the-scenes look at the first successful mission to the moon, this is a complete departure from Chazelle's previous work in music-centric cinema. It also stars Claire Foy and Kyle Chandler.
In theaters October 4 | Read the book
---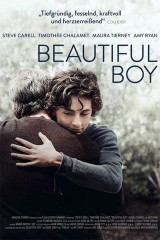 The internet is besotted with Timothée Chalamet, and don't we all just want Steve Carell to be our dad? Let's hope that sentiment holds true after this dark tearjerker screens. Two autobiographical works, from a father's and son's eyes, provide the source material for Flemish director Felix Van Groeningen's first English-language film: Beautiful Boy: A Father's Journey Through His Son's Addiction, by David Sheff, and Tweak: Growing Up on Methamphetamines, by his son Nic Sheff. Both detail Nic's battle with drug addiction and his father's efforts to get him clean. The movie looks to switch back and forth between Nic and David's first-person accounts.
In theaters October 12 | Read David Sheff's book, read Nic Sheff's book
---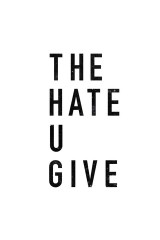 Author Angie Thomas's novel, The Hate U Give, is one of the first young adult books to tackle the Black Lives Matter movement and the issue of police accountability, and features Amandla Stenberg, who most will remember as Rue in The Hunger Games, in the lead role. Starr Carter (Stenberg) is a 16-year-old who lives in a predominantly black neighborhood but attends a fancy suburban prep school. Both of her worlds are shaken when she witnesses her childhood friend's murder by the police during a traffic stop. A No. 1 New York Times bestseller, The Hate U Give is probably the most anticipated young adult adaptation of 2018. Issa Rae, Regina Hall, Russell Hornsby, and KJ Apa join Stenberg and Soul Food director George Tillman Jr.
In theaters October 19 | Read the book
---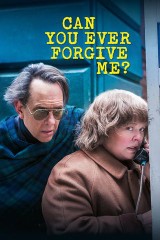 Melissa McCarthy takes her first drama lead in Can You Ever Forgive Me?, adapted from Lee Israel's true-life memoir. An eccentric and tragic character, Israel began forging letters of deceased writers and actors as a way to make money when her writing career was flailing. Born to privilege and a prestigious literary family, Israel seemed destined to for great things, but shifting trends put her out in the literary cold. Enticed into a life of forgery by her recently paroled best friend, she starts to earn ample income – until the FBI catches wind. The movie is directed by The Diary of a Teenage Girl's Marielle Heller.
In theaters October 19 | Read the book
---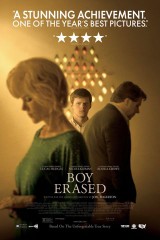 If last year was the year of "wonder" – Wonder, Wonderstruck, Wonder Wheel – this year is all about a "boy." Besides Beautiful Boy and White Boy Rick, we also have Boy Erased. The film, based on Garrard Conley's eponymous memoir, sees Lucas Hedges (Manchester by the Sea) return to the awards conversation in a story about a gay teenager, Jared Conlon, who is forced to attend conversion camp. The second film this year to tackle the subject, Australian director Joel Edgerton, who also stars, brings some serious Aussie star power with him for his latest effort: Nicole Kidman and Russell Crowe play Jared's ultra-conservative parents.
In theaters November 2 | Read the book 
---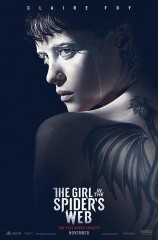 Seven years after David Fincher's The Girl with a Dragon Tattoo, we are finally getting the next installment in the (English-language) franchise. In this soft reboot, Claire Foy replaces Rooney Mara as Lisbeth Salander, the protagonist computer hacker from the Stieg Larsson's Girl series. Don't Breathe director Fede Álvarez takes over for Fincher behind the camera, and Foy is joined by Icelandic actor Sverrir Gudnason, Lakeith Stanfield, and Sylvia Hoeks in front of it.
In theaters November 9 | Read the book
---
Barry Jenkins returns to theaters with this follow-up to his Best Picture Oscar winner, Moonlight, which topped our list of the best LQBTQ films of all time. The film is an adaptation of James Baldwin's love story set in Harlem in the early 1970s, one of the writer's most enduring and beloved works. It is the story of Tish, a 19-year-old girl, and Fonny, the young sculptor she's in love with. In the midst of their affair, Fonny is falsely accused of rape and imprisoned, and the ever-shifting flood of emotions that envelops both characters as they strive to clear his name is part of why the novel is heralded as one the great works of modern American literature. Starring Ed Skrein, Pedro Pascal, Dave Franco, Diego Luna, Regina King, and Brian Tyree Henry, Beale Street was penciled in on just about everyone's Oscars shortlist moments after it was announced.
In theaters November 30 | Read the book
---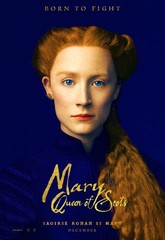 Anglophiles rejoice! The true story about one of the most infamous monarchs in British history is getting a lavish big-screen treatment. Crowned Queen of Scotland at nine months and Queen of France at 16, Mary was imprisoned by a rival queen – her own sister – by 25. Theater director Josie Rourke makes her feature-film debut in this historical drama starring two of last year's Best Actress Oscar nominees, Margot Robbie and Saoirse Ronan, who play Elizabeth I and Mary, respectively. Based on historian John Guy's My Heart Is My Own: The Life of Mary Queen of Scots, the film pits two of Hollywood's best young actresses against each other in a dramatic retelling of British history. Yassss queen, indeed.
In theaters December 7 | Read the book 
---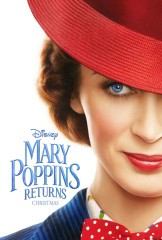 Author P.L. Travers may have despised Walt Disney's adaptation of her classic children's book, but it remains one of the most beloved musicals ever produced. The Julie Andrews and Dick Van Dyke film was an instant classic and – sorry P.L. – is still Certified Fresh at 100% on the Tomatometer. This rebooted sequel takes place 20 years after the incidents of the Disney film and is based on the remaining seven books in Travers' series. Chicago director Rob Marshall helms a star-studded cast, which includes Lin-Manuel Miranda, Ben Whishaw, Emily Mortimer, Colin Firth, Meryl Streep, and Emily Blunt as Mary. The Banks children are grown up, but when trouble returns, so does their ever-faithful magical nanny.
In theaters December 19 | Read the books