This week, Christy talks about three very different new movies out in theaters. The first is Ridley Scott's latest space adventure, the story of a stranded astronaut starring Matt Damon; the second is Robert Zemeckis' retelling of an amazing real life stunt; and the third is a stirring documentary about a teenaged female activist in Pakistan who was targeted by the Taliban. All three are Fresh, but are they okay for kids to watch? Read on to see what Christy says.
---
NEW IN THEATERS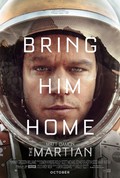 Rating: PG-13, for some strong language, injury images and brief nudity.
Matt Damon stars as an astronaut who gets stranded on Mars when his fellow crew members presume he's dead after a powerful storm. But because he's also a botanist, he's equipped with the know-how to make the most of his long, lonely stay. His time on Mars is fraught with peril (and some truly gnarly bloody moments). He also only has himself to talk to, which understandably includes some language. But Ridley Scott's film is thrilling – beautifully made, suspenseful and surprisingly funny. And it features some inspired work from a great strong cast, including Jeff Daniels, Chiwetel Ejiofor, Jessica Chastain and Donald Glover. If you've got older kids and tweens in your house with a taste for adventure and an interest in science, this is an excellent choice this weekend. See it on the biggest screen you can find.

---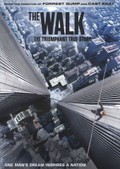 Rating: PG, for thematic elements involving perilous situations, and for some nudity, language, brief drug references and smoking.
This is a feature-film version of the story of French daredevil Philippe Petit, who famously walked a wire between the World Trade Center towers in 1974. (His wild tale previously came to the screen with the Oscar-winning 2008 documentary Man on Wire.) Director Robert Zemeckis uses his affinity for high-tech filmmaking (Forrest Gump, The Polar Express) to make the walk itself as breathtakingly immersive as possible. As Petit, Joseph Gordon-Levitt also stands atop the Statue of Liberty to provide narration. If you have trouble with heights or suffer from vertigo, this might be a truly excruciating experience for you. But otherwise, it's actually quite suitable for the whole family. It's rated PG, and includes a bit of language here and there and a tiny bit of pot smoking. I brought my son, who's almost 6, to a screening and nothing here was scary for him (although he did fall asleep about halfway through, and I had to wake him up for the actual walk.) Like The Martian, you should see this on the biggest screen you can find – preferably, in IMAX 3-D.
---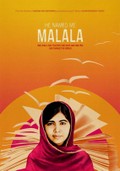 Rating: PG-13, for thematic elements involving disturbing images and threats.
This is a documentary about Malala Yousafzai, the Pakistani teenager who was shot in the head by the Taliban for advocating girls' education and went on the become the youngest-ever Nobel Peace Prize Laureate. It's an inspiring story, to be sure, one's that's extremely worthwhile for young people to learn – especially young women, on whose behalf she's worked tirelessly worldwide. But Davis Guggenheim's film is frustratingly superficial in terms of how she truly feels about being attacked at age 15 and how she feels now about becoming an international symbol of hope. Guggenheim does include photos of the bloody crime scene, though: the school bus on which Yousafzai was riding home alongside two of her girlfriends. We also see the aftermath of attacks on schools and we hear broadcasts of the Taliban's rhetoric. But overall, this is suitable for tweens and older.