(Photo by @ Focus Features)
Looking for some truly erotic cinematic experiences? Try our list of 150 Erotic Movies, ranked worst to best. Here, we're celebrating the bad stuff – the misguided, unintentionally hilarious, and unbelievably awkward; the movie sex scenes that tried to get us hot under the collar but just left us scratching our heads. From earnest attempts at kink to moments of classic camp, these are the most unintentionally unsexy sex scenes in the movies. Happy Valentine's Day!
---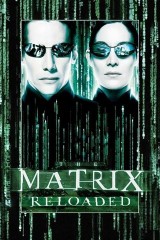 10. The Zion Rave Party
So, Zion is da club? With the lights and heat turned up? If this is what life outside of the Matrix looks like, take us back (that steak looked so good). In this scene from the first Matrix sequel, the exceptionally attractive citizens of Zion dance and gyrate while Trinity and Neo make tender, candlelit love in a kind of rock pod bed. It's a celebration of being human that frankly had us – for a few moments anyway – favoring the 0s and 1s.
---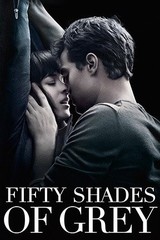 9. Ana's Introduction to the Red Room
No, Ana, not like his X-box and stuff… We could have chosen a number of scenes from the critically-lashed Fifty Shades series, but this one, which sets the franchise's tone, felt like the greatest offender. Or perhaps it did not quite offend enough. The ladies did love those low-slung Christian Grey jeans, though, and numbers don't lie. The scene may not have worked for us at RT, but America was digging Shades' vibes to the tune of almost $170 million at the box office.
---
---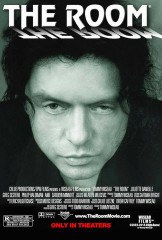 8. The Scene So Nice You See It Twice

Like the rest of the film, The Room's big sex scene is so bad it's great – but it's definitely not sexy. In the scene — which, we should mention, is set to a Skinemax-caliber love song — Tommy showers Lisa's naked body with petals and demonstrates a fundamental misunderstanding of human anatomy by aiming for her… bellybutton, we think? And just in case you missed it all the first time, Mr. Wiseau actually reuses the footage in a subsequent sex scene, because we clearly haven't seen enough of his gyrating posterior.
---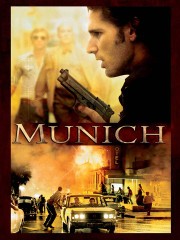 7. Flashback Love 
Steven Spielberg was not trying to make a "sexy" scene with this, one of the few off-key moments in the otherwise great (and Certified Fresh) Munich. He was trying to be profound – we think. And yet the decision to intercut footage from the 1972 Munich Olympics hostage crisis and massacre with shots of Avner (Eric Bana) and his wife Daphna (Ayelet Zurer) very sweatily going at it misfires hugely.
---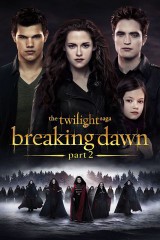 6. Bella and Edward at Home

With Fifty Shades on the list, it's only fair to include a scene from the franchise that inspired it. We're going with Bella and Edward's tastefully lit romp in their new home – mostly for packing in so many bad-movie-sex clichés into so few minutes. There are the beautiful shots of closing eyes and arching necks, a close-up of a (beautiful) bed sheet being tightly gripped, that (beautiful) Feist song giving everything a sense of drama, and it all ends with them chilling in front of a roaring fire. (Minus points for the absence of a bearskin rug; bonus points for featuring literal sparks flying off of Bella's face at one point.)  
---
---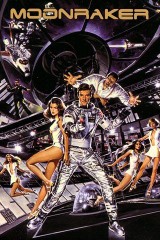 5. Bond Goes Zero Gravity

We're not going to lie: We chuckled during this one, a lot; there is enough very dated double entendre in this single scene to fuel another three Austin Powers sequels. ("I think he's attempting re-entry, sir!"). There is something spectacularly unsexy about fornication without gravitation, though, no matter how hard the straining violins and soft lighting try to tell us otherwise. If the physical impossibility of it all wasn't bad enough, a room full of folks are watching on back at mission control.
---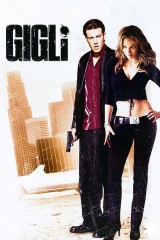 4. "It's Turkey Time"

It takes a lot to make a scene between official Very Hot People and onetime real-life couple Ben Affleck and Jennifer Lopez unsexy, so we're giving writer-director Martin Brest extra points for this one. The immortal line, "It's turkey time, gobble, gobble," uttered by J-Lo in an effort to seduce Affleck, is enough to have us canceling Thanksgiving forever. Or at least for 2003.
---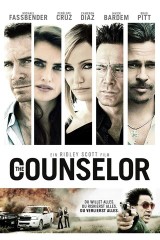 3. The Yellow Ferrari

In The Counselor, Javier Bardem's Reiner tells The Counselor (Michael Fassbender) that he'd "Like to forget about Malkina f—-ing my car." So would we. Five years on, we're still not sure what possessed writer Cormac McCarthy and Ridley Scott to come up with the idea of Cameron Diaz straddling a Ferrari's windshield until climax, let alone what possessed them to write the scene, shoot it, set it to music, and not edit it out of the final movie. Perhaps this movie needs that rarest of things: a Ridley Scott directors' cut that would make it shorter.
---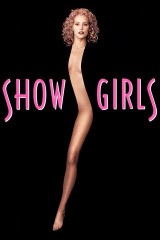 2. Nomi, Zach, and the Pool 

Apologies to our employer, because the sites you have to hit up to watch this scene in full are… well, we will be scrubbing our browser history for eons. And don't bother seeking it out yourself. Far from being particularly sensual or erotic, this scene featuring Kyle MacLachlan's Zach and Elizabeth Berkley's Nomi making wild, splashy love in a pool is mostly just confounding. How is she doing that? And why are they doing this? And why am I laughing at everything they're doing together?
---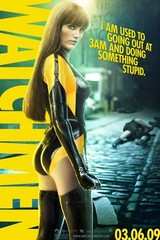 1. "Hallelujah"

As anyone who has ever watched a televised talent competition will tell you, Leonard Cohen's "Hallelujah" has been subjected to its fair share of abuse over the years. Nowhere, though, has the song been more thoroughly beaten up than in this scene from Zack Snyder's Watchmen, an otherwise fascinating superhero flick that has its hardcore defenders. What was a powerful moment in the graphic novel is laughable here, as Nite Owl (Patrick Wilson) and Silk Spectre (Malin Akerman) trade grunty-faces in their steampunk binoculars-looking sex pod all while the booming voice of Cohen… booms. Just when you think it can't get any worse, the pod shoots flames at the moment of climax.
---
Disagree, passionately? Let us know in the comments, and share your favorite so-bad-they're-good movie sex scenes.