This weekend at the movies, we've got just one new wide release, a remake of a Certified Fresh crime thriller (Miss Bala, starring Gina Rodriguez and Anthony Mackie). What are the critics saying?
---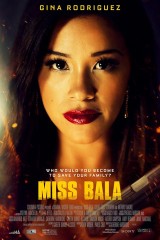 In 2011, Mexican director Gerardo Naranjo released a thriller based on true events called Miss Bala about an aspiring beauty queen who is swept into the criminal underworld, and while it was a hit with critics (Certified Fresh at 87%), it didn't quite sear itself into the pop culture consciousness at the time. That said, Hollywood saw fit to remake the film for English-speaking audiences with Jane the Virgin star Gina Rodriguez in the lead, and the result is this week's Miss Bala. The new film takes a few extra liberties with the story, as Rodriguez's Gloria is a U.S. citizen whose close friend's disappearance prompts a frantic search that leads to her being kidnapped by a drug cartel and forced to act as an unwilling mule. Critics say the new interpretation is a far cry from its predecessor that heavily sanitizes its story for a PG-13 rating and suffers from bland action and predictable story beats. Gina Rodriguez does her best in the role and showcases her potential to be a bigger movie star, but the rest of the film may be a disappointment for anyone looking for something weightier.
---
What's New on TV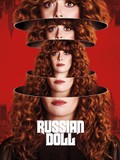 Russian Doll may be stuck in a time loop, but this endlessly inventive series never repeats itself as it teeters on a seesaw of shifting tones — from fatally funny to mournfully sad — that is balanced with exhilarating moxie by an astonishing Natasha Lyonne.
---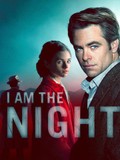 Chris Pine inhabits I Am the Night with the roguish gravitas befitting a noir — even if this entry into the pulp genre is more straightforward and languidly paced than some viewers would like.
---
Also Opening This Week In Limited Release