Since making his screen debut in the mid-1990s, Liev Schreiber has steadily built a career that defies easy categorization, effortlessly crossing genre lines and starring in everything from horror flicks to Oscar-winning prestige dramas. In 2013, Schreiber picked up a plum gig as the lead in Showtime's acclaimed series Ray Donovan, and he continues to grace the stage on Broadway, where he earned raves for his work early in his career.
This week, Schreiber stars in Chuck, a true story about a New York boxer whose star rose and fell rather quickly and whose experiences inspired Sylvester Stallone to write Rocky. He spoke to us about his Five Favorite Films, talked about the new movie, and gave us pointers on how to mimic bad acting properly.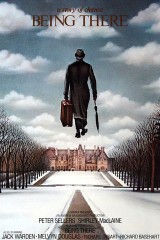 I think Peter Sellers' performance in that just really knocked me out — what you can do with character. I think Hal Ashby just embraced that naturalistic and really deep performance and took it to the next level, so it became this almost remarkable piece of surrealist social commentary.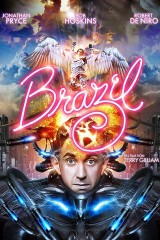 I think Terry Gilliam's imagination is just unrivaled, pushing the boundaries of what's possible on film, and the social commentary aspect, as well.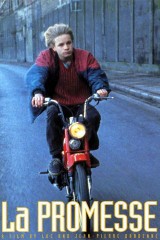 La Promesse, for me, was like a lesson in minimalism. Just how little you needed to tell a really compelling, honest, and important story. The subjective single-camera perspective, and just how simply you could tell a powerful and substantive story.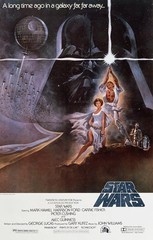 Star Wars reminds me of my mother, who didn't let me see color movies until I was 12. I was raised on Alexander Nevsky and Chaplin and all of these insane movies that would just put a 10-year-old to sleep quicker than a shack of sheep. But Star Wars was my first departure from that rule, and it just blew my mind. It was the first color film I saw, and it just knocked me out. I don't think I ever forgave my mother after I saw that film. But also just the kind of iconoclastic myth retelling that combined with science fiction, which has always been huge to me.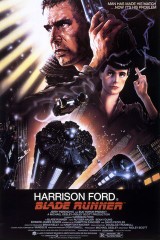 I don't think anyone's ever done sci-fi better than Blade Runner. That movie's just the ultimate, deep, immersive fantasy picture as far as I'm concerned. And then Alien I think is its suspense/terror counterpart. So Ridley Scott gets two spots.
---
Ryan Fujitani for Rotten Tomatoes: You mentioned that you grew up watching a lot of classics, and as much as you say they put you to sleep, I was still expecting to see one or two of them pop up in your top five.
Liev Schreiber: Well, I rebelled, but I think they're with me somewhere. Of course, Citizen Kane, of course The Third Man — these movies are all really important films in terms of where they fell in developing my aesthetic as an artist and as a film fan and as a filmmaker. But because I had seen so many of them, I think I became very entranced when I saw the other side of things, you know? So maybe it was this kind of thing, like "Poof! Mind blown!" once I saw pop culture films, you know?
RT: That makes sense. So you're an extremely busy man. Not only are you headlining your own TV series in Ray Donovan, but you've got Chuck coming out, you've got other films on the horizon, you're doing theater, you'll show up randomly on an episode of Drunk History. It's got to be difficult to manage a schedule like that.
Schreiber: It's pretty insane. Yeah, and as I listen to you, I think, "What was I thinking?" But last year, my kids, because they go to school in New York City, were not out here. And I found that when I didn't have my kids around, it was easier for me to work. You know, I miss them unless I'm working. So, if they weren't out here I was just gonna take whatever work I could. And I did. And Drunk History — I'm just a fan, you know? I just love that show. I do. It cracks me up. I never would've dreamed that they would invite me to do it. They called up and said, "Would you do it?" I was like, "Of course I'll do a Drunk History." I didn't know who the character was; I didn't care. I was just going to get to be on that show. It was exciting.
RT: So you're in this film, Chuck — it's a pretty remarkable story. I know you've been into boxing for some time, and I'm guessing you must have come across Chuck Wepner's story at some point. Was there anything about him that surprised you when you finally met him?
Schreiber: I didn't know who he was, actually. I hadn't ever met him. I didn't know about the story at all. I was kind of surprised and embarrassed that I didn't. And to be perfectly honest, it wasn't even the boxing that interested me. You know, I'd had the script for about 10 years. Michael [Tollin] involved me because he knew I was a fan of boxing, but I wasn't immediately drawn to it.
It was a few years later, after I'd had a couple of kids and I was on a television show and found myself in people's living rooms, that that aspect of Chuck's story that's a kind of cautionary tale about fame and celebrity became more and more interesting to me. It was at that point, when I sort of engaged as a producer and writer and started to nudge it in that direction, that it really started to become compelling.
I think the big surprise for me in meeting Chuck when I eventually did — Naomi and I took him and his wife out to dinner and then to a Golovkin fight at the Garden — having heard his story, I was expecting this very bad dude, you know. He's done some scary things in his time and been in some awful situations. I was just completely excited to discover this really charming, funny raconteur.
This was a guy who loved to tell a story, and he could hold a room, honestly, better than anyone I know. That side of his character was really interesting to me, because I related to that desire to be amusing, to be the center of attention, to be, you know, a little bit of a ham. And I saw that and thought, "Well, that's kinda interesting." Then I really felt like we were onto something. I think Philippe Falardeau, the director, felt the same thing when we all sat down together.
RT: What was it about Chuck's cautionary tale that hit home the most for you?
Schreiber: Well, unlike Chuck, I had the great good fortune to have a kind of gradual ascent or descent, however you want to describe it. I'd had people saying things about me when I was a theater actor in New York that were pretty heavy, and I may have fallen for some of those things briefly before reading other New York critics who will go unnamed say things like I had a head like a watermelon and was somnambulistic as an actor. So if I was gonna believe that I was the greatest big actor of my generation, I would also have to believe that I had a head like a watermelon and was a somnambulistic person, generally speaking. So I had that experience early on and it was useful to me when I got on a television show and kind of experienced celebrity and being recognized and paparazzi and all that at a level which I had never dreamed I would have to deal with.
And it wasn't so much me having to deal with it as my children. It sets up an expectation. There's a lie at the center of fame, which is that we are the most interesting person in the room. And if we believe that lie, it's a really, really slippery slope. There's an expectation about it. There's an expectation about fame that I think is inherited by children, and it's a dangerous one. But I don't think people know about or understand completely when they think about what it's like to be famous and all that stuff. And I felt like that was something that was sort of beautifully handled and articulated by Chuck's story.
RT: In the film, I know you insisted on making the fights as real as possible and taking actual hits from your opponents. You even gave your producers a few scares. When you guys were setting up those scenes, did you talk to the other boxers ahead of time and say, "Go easy on me?" Did you start bleeding at any point?
Schreiber: No. I got my bell rung twice in Bulgaria. But that was only because I had done most of the rehearsing and choreography with Pooch [Hall]. Pooch is a pretty decorated amateur fighter — he's got Golden Gloves — and he had great control over his hands. We felt that it was important that we make contact, you know? Not only because you were playing Chuck Wepner, but just for the cinematic value of seeing sweat fly off your head every time you got hit. You've got that kind of ridiculous mop of a wig I was wearing; to watch it fly when I got punched was worth the pain.
But there was a fighter that we brought on to play [Terry] Hinke in Bulgaria, and he just thought it was insane that I was getting hit. I think he was a little nervous and maybe jammed up a couple of times, and he clocked me. When you're stiff it's worse. You know, you gotta be loose. I think he might have stiffened up a couple of times. He cleaned my bell a few times.
RT: The last thing I want to ask is about a specific scene in the film. It's a short scene when Chuck is meeting with Sly Stallone to read for a part in a Rocky II, and he's just not cut out to be an actor. Scenes like this always fascinate me, because you're watching great actors portray bad acting. I feel like a lot of the time, the actors doing this tend to go a bit too far, a bit theatrically over the top, to drive the point home. You don't do that in this scene; what's the trick?
Schreiber: Well, the trick is that there are definitely some takes in which I am theatrically over the top! It's having a great director to rein you in. It was a hard thing to do. I am so interested that you brought that up, because it's probably, as an actor, one of the more interesting scenes for me.
What is the quality of bad acting? For me, it was really about two things: timing and focus. The timing is slightly delayed because the person who is inexperienced as an actor is trying to figure out what the correct timing is. And so, spending too much time thinking about timing is one of the things that gives you away as an amateur. So, for me, if you just put a little delay a little bit on the timing, that would do something. I've never talked about the process so specifically, but it it's interesting.
The other thing is focus. A good actor gives their focus entirely to the other person. Someone who is inexperienced, that makes them uncomfortable, so they do one of two things: They find another alternative focus, or they find an intermittent focus, where it's like they look at the person, but then have to look away because they get uncomfortable. For me, it had something to do with Chuck getting lost in the script. He's focusing on the wrong thing. He's not just relaxing and responding like an actor should be. He's just burying his nose in the script, trying to find some logic in that. Of course, there's no logic in acting, it's just ridiculous. It's make believe.
---
Chuck opens on Friday, May 5, 2017, in limited release.