(Photo by JA/Everett Collection)
He's appeared in dozens of films and TV series, he's hosted popular podcasts and a stand-up comedy show, and, as Pakistani programmer Dinesh Chugtai, he's engaged in one of TV's most hilarious rivalries with Martin Starr's Gilfoyle on HBO's Silicon Valley. This week, comedian-actor-writer Kumail Nanjiani gets to tell a more personal story in The Big Sick, an autobigraphical romantic comedy about the remarkable real-life courtship between him and his wife, Emily Gordon. Reviews for the Certified Fresh film have been outstanding, and Nanjiani took some time out of his busy schedule to give us his Five Favorite Films. Read on for the full list!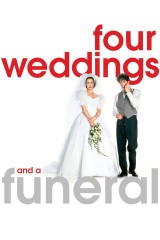 I would say Four Weddings and a Funeral, just because I have seen it the most times, and I just love it every time. It's so funny and charming, and everybody's great in it. It just looks good. It just feels good. I'd be lying if I put any other movie on top, because that's the movie I've seen the most.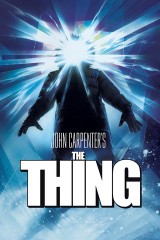 I love horror movies, and it was between The Thing and The Shining, but again, The Thing, I think, I've seen more times. Everybody's great in it; it's just a great ensemble. The creature design is awesome. It's one of those movies that you can watch over and over.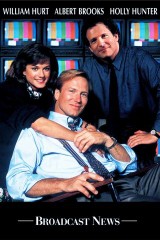 That's a movie that was really, really funny. It's about grownups. It's about grownups having grownup problems. There's no bad guys in it. It's really funny and really moving and really complicated and messy. Honestly, when we were writing The Big Sick, that was a movie that we used as a reference point, to be like, "If we can try and make a movie that's similar to Broadcast News in tone, then at least we're trying to the right kind of thing."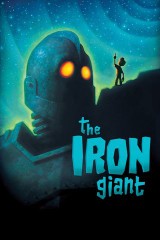 The Iron Giant is the movie that makes me cry the hardest. It's just the best movie. It's so good. It was sort of my test movie with girls — which is gross — but I would show it to them, and if they didn't love it, I was like, "Alright, there's something wrong with you." The ending is great, when he says "Superman" is great, "I am not a gun." I mean, so many moving moments. It's just perfect.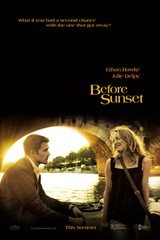 – 
Before
Trilogy
I'm cheating; I'm saying the Before trilogy. They're just so real. You kind of check in with these characters, and each time, they're sort of different, but it makes sense from the people that they were. You could see that these people, every ten years, would sort of become like this. Of those three, the one I've watched the most is Before Sunset. The ending of that movie just really gets me emotional every time. Oh my god, maybe I changed my mind. Maybe the Lord of the Rings trilogy. Who knows? It's either the Before trilogy or the Lord of the Rings trilogy, and it's different based on when you ask me during the day.
---
The Big Sick opens on Friday, June 23, in limited release.