(Photo by Dimitrios Kambouris/Getty Image)
Kiernan Shipka was the daughter of Don and Betty Draper in Mad Men, the daughter of Tenzin and Pema in The Legend of Korra, and she currently plays the daughter of Bette Davis in Feud. This week, she plays another daughter shrouded in dark mystery in The Blackcoat's Daughter — a twisted new horror film — which opens on Friday. Fittingly, she revealed that she's a bit of a horror fan herself when asked about her Five Favorite Films. Her well-rounded list includes one horror classic as well as solid representatives of several other genres. See her list here.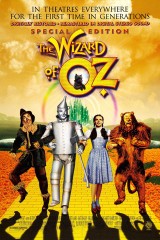 Well, the first movie I ever saw was Wizard of Oz, and that was when I kind of realized that movies — almost in a way — existed, that this other world of movies could be my playground too, and that was definitely probably the movie that fascinated me and entranced me with, hence, Hollywood. Not to be cheesy about it.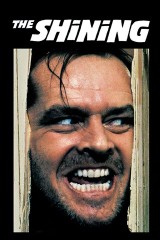 I think that The Shining is probably my favorite horror movie just because it's a smart film, but at the same token it's so chilling, and there's so much to dig into. I mean, I could get myself into two-hour-long hauls just looking at conspiracy theories about it on the internet.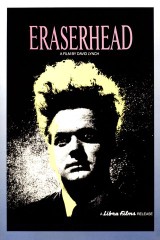 I think that Eraserhead by David Lynch. That's a movie that I actually had to watch for Blackcoat's Daughter. It's one of [director] Oz [Perkins]' favorite movies. I was sick when I watched it the first time, but I've never seen anything that kind of like stuck with me and disturbed me in a cooler, more powerful way. I really, really enjoy that movie.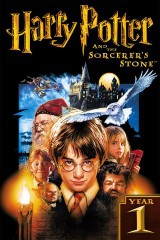 Personally, I grew up with Harry Potter. So, that first Harry Potter was probably the movie that I've seen the most in my life and probably… I mean, I watched all of them, but the first one was my favorite. Gosh, I just watched that movie on repeat when I was younger. Absolutely loved it.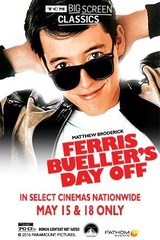 I think that, as far as comedies go, I can watch Ferris Bueller's Day Off so many times, and that's one movie I can watch over and over and over again, and just absolutely never get sick of. I can drop in at anytime — I could watch the whole movie. It's one of my favorites.
---
Kerr Lordygan for Rotten Tomatoes: Are you a horror fan?
Kiernan Shipka: I do like horror. Yeah. It's an awesome genre. It's an interesting genre. And I think that some of the best movies are horror movies.
RT: So what will your fans think of Blackcoat's Daughter?
Shipka: I'm playing a character that's very wildly different from anything that I've ever played before. I think it's a lot… It's easy to draw parallels between a lot of characters that a lot of people play because, you know, a lot of humans share similarities [laughing] but this is almost supernatural in a way that I think people are really gonna enjoy seeing.
---
The Blackcoat's Daughter opens on Friday, Mar. 31, 2017 in limited release and On Demand.