The big movie this week stars a Harry Potter alum in a thriller about the dangers of social media and the internet, so if your tween wants to see it, you might want to know what you're getting into. Read on for Christy's breakdown of The Circle, as well as Damien Chazelle's recent Oscar-winner, new on DVD.
---
NOW IN THEATERS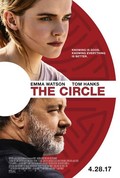 Rating: PG-13, for a sexual situation, brief strong language and some thematic elements including drug use.
Have you heard? The Internet is evil! That's basically the point of this cautionary tale, based on Dave Eggers' bestseller, which covers much of the same ground as countless technological thrillers before it. Emma Watson stars as a wide-eyed new employee at a shiny social media behemoth known as The Circle. It's sort of like Google on steroids, and it's similarly situated smack in the middle of the Bay Area. Watson's Mae is super excited to leave her small town and take an entry-level job there, and quickly succumbs to the corporate culture of sharing everything, all the time, as the company's gregarious CEO (Tom Hanks) instructs. But when she agrees to take part in a live experiment that basically destroys all notions of personal privacy, bad things happen. There's quite a bit of language throughout, including Hanks' use of the one F-bomb you're allowed in a PG-13 movie. Mae accidentally broadcasts an embarrassing sexual situation involving her mother (Glenne Headly) and her father (Bill Paxton), who suffers from multiple sclerosis. A character dies. And there's just general tension as Mae gets closer to the truth about the company's true intentions. The film from director James Ponsoldt (The Spectacular Now) is glossy but ultimately feels choppy. OK for tweens and older.

---
NEW ON DVD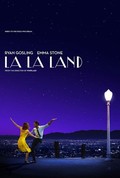 Rating: PG-13, for some language.
Ah, this little ditty. Perhaps you've heard it before. The winner of six Academy Awards including best director and best actress, it's a great choice for kids around 7 and older – especially if they're into musicals. But even if they insist they don't like the genre (as my 7-year-old son did when I dragged him to a screening, although I don't entirely believe him), they may still find themselves caught up in the colorful production numbers and infectious energy. Writer-director Damien Chazelle's singing-and-dancing extravaganza is a joyous and meticulously crafted homage to the classic, Technicolor musicals of the past. Emma Stone and Ryan Gosling star as a couple of struggling artists living in modern-day Los Angeles; she's an aspiring actress, he's a jazz musician. Chazelle follows them as they fall in love with each other and feel the highs and lows of chasing their dreams. At just over two hours, it may be a little on the long side for very young viewers. There's a bit of drinking and partying. Stone and Gosling's characters live together but the fact that they're having sex is merely implied. And there's some language including the one F-bomb you get with a PG-13 rating. But La La Land also has valuable themes about being true to yourself and staying dedicated to your goals. It's also just a complete blast to watch, and it was my favorite movie of 2016.