The only movie in wide release this week that your kids might want to see happens to be about adorable dogs dying over and over again… and it's been marred by some bad press lately. Read on to see whether it might all be too much for younger viewers, and get Christy's take on a couple of DVD releases.
---
NOW IN THEATERS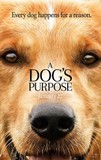 Rating: PG, for thematic elements and some peril.
This movie is terrible, but it's also terribly effective. There's no way you won't cry, multiple times, at the shamelessly heart-tugging sight of adorable dogs dying over and over again. Director Lasse Hallstrom's film is supposed to be inspirational, though. It's a hokey story about a dog named Bailey (voiced by a perky Josh Gad) whose spirit is repeatedly reincarnated over several decades. He finds himself inside a German shepherd police dog and a corgi who befriends a college student, among others. Yes, this is a concept that requires you to make giant leaps in faith. But the script is also full of melodramatic situations and barely-drawn characters. Younger viewers may not perceive all that, but they'll probably find the sight of dogs in danger and dying rather disturbing. One version of Bailey gets shot and another is abandoned in the cold, dark night. There is eventual uplift, though, and the possibility of redemption. I brought my 7-year-old son with me to a screening and he didn't find anything frightening. "I liked all of it," he said. So there you go.

---
NEW ON DVD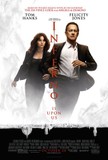 Rating: PG-13, for sequences of action and violence, disturbing images, some language, thematic elements and brief sensuality.
This is one of those instances in which PG-13 really does mean that viewers under 13 shouldn't see it. Inferno is mostly silly, but it can be extremely scary and intense at times. The third film based on Dan Brown's best-selling novels about symbols and sinister secrets isn't much better than its predecessors – The Da Vinci Code and Angels & Demons – but it is more disturbing in its imagery. Ron Howard once again directs Tom Hanks as Harvard professor Robert Langdon, whose mission this time is to stop a high-tech plague from killing billions of people worldwide. Along the way, he finds himself plagued by hellish visions of bodies burning and writhing in pain and surging rivers of blood. Several characters also get shot or stabbed to death in their pursuit of Langdon and his latest sidekick, a brilliant young doctor (Felicity Jones). There's also a bit of language and a brief love scene.

---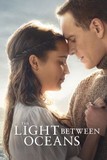 Rating: PG-13, for thematic material and some sexual content.
Viewers around 13 and older will probably be fine watching this heavy-duty, emotionally cathartic romantic drama. It's beautifully shot and strongly acted. Derek Cianfrance's adaptation of the M.L. Stedman novel follows the tumultuous relationship between a stoic lighthouse keeper (Michael Fassbender) and his energetic, young wife (Alicia Vikander) living on a remote island off the coast of Western Australia just after World War I. While they are initially happy, their attempts at starting a family end in two miscarriages. But when an infant washes ashore in a small boat after a storm – along with her deceased father – the couple believes they've received one last shot at happiness. It isn't that easy, though. The Light Between Oceans deals with the mature themes of birth and death, guilt and truth. Vikander's character is understandably devastated both physically and psychologically after her loss, but she's also the one to pressure her husband into lying and pretending the baby is theirs. There are a couple of brief sex scenes, although they feature barely any nudity. And toward the end, the baby – now a 5-year-old girl – goes missing and appears to be in danger.