This week, Christy takes a look at the post-apocalyptic psychological drama Z for Zachariah and, new on home video, Cameron Crowe's latest release, Aloha.
---
NEW IN THEATERS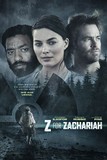 Rating: PG-13, for a scene of sexuality, partial nudity and brief strong language.
This would be a tough sit for most young viewers with its ambiguous premise and languid pacing, but if you have tweens in your family with a taste for bleak, post-apocalyptic dramas, this may work for you. Margot Robbie, Chiwetel Ejiofor and Chris Pine star as the only survivors of some sort of nuclear catastrophe for miles around. They share a farmhouse nestled in a valley somewhere in the rural South, and a creeping tension grows between them. Director Craig Zobel's beautifully shot film features some disturbing images of disease and distress as well as mature themes of death and the steps that are necessary to maintain humanity. The three characters get drunk and frisky one night; there's also a bit of nudity and the implication that a couple of the characters have had sex. We won't spoil it by telling you which ones, though.

---
NEW ON DVD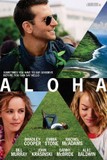 Rating: PG-13, for some language including suggestive comments.
If you're curious about the infamous train wreck that is Aloha, you're probably OK watching it with mature tweens and older. Cameron Crowe's star-studded romantic comedy was tinkered and re-tinkered with to the point that it no longer makes sense. The latest romantic comedy from the writer-director of Jerry Maguire and Almost Famous feels like several movies at once, crammed together and sped up. Bradley Cooper stars as a former military man who must return to his former Air Force base in Hawaii for his new job as a private contractor. But he also must reconcile his failed romance with the one that got away (Rachel McAdams) while launching into a new fling with an uptight, up-and-coming captain (Emma Stone). There is the suggestion that some characters have had sex, as well as some mature discussion about the question of paternity. Cooper drops one big F-bomb you get with a PG-13 rating in casual conversation.