Fans of Stephen King's The Dark Tower series have been waiting a long time for an adaptation to hit the big screen and that day is finally at hand. Mixing fantasy, science fiction, and horror into a heady brew, King's books presented a unique challenge for the filmmakers. Have they lived up to that challenge?
---
Here's What You Need to Know
What it's about: Roland Deschain, the last Gunslinger, has been locked in an eternal battle with the Man in Black, determined to prevent him from toppling the Dark Tower, which holds the universe together. With the fate of the worlds at stake, good and evil will collide in the ultimate battle.
Who's in it: Idris Elba, Matthew McConaughey, Tom Taylor
When it comes out: Friday, August 4
---
Here's a Taste of the Early Reactions
FRESH
Michael Reyes, CinemaBlend
Spencer Perry, ComingSoon
Veronica McNally, Nerdist
"Idris Elba and Tom Taylor have a wonderful dynamic together, and the gunslinging action scenes are appropriately cool. But it all feels strangely… conventional, somehow."
---
ROTTEN
Matt Patches, Thrillist
Angie Han, Mashable
Matt Singer, ScreenCrush
"For a movie based on a beloved book series, the writing is sometimes shockingly bad."
Matt Prigge, Metro
"King has inspired plenty of terrible movies before; we guesstimate the number at around 40 to 50. But The Dark Tower has to sting."
Kate Erbland, IndieWire
"King's Dark Tower universe is rich with cultural reference points and is always totally unpredictable, but in cutting it down to consolidate its highlights, The Dark Tower can't even shoot the most necessary bullets straight."
---
Keep checking The Dark Tower page on Rotten Tomatoes for more reviews.
#1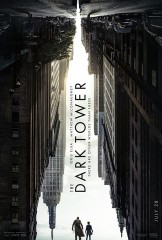 Critics Consensus:
Go then, there are other Stephen King adaptations than these.
Synopsis:
Roland Deschain (Idris Elba), the last Gunslinger, is locked in an eternal battle with Walter O'Dim (Matthew McConaughey), also known...
[More]