This weekend at the movies, Hollywood's sitting out the Super Bowl with a potential prestige horror picture inspired by the Bay Area's most infamous haunted house (Winchester, starring Helen Mirren and Jason Clarke) as well as a handful of limited releases. What are the critics saying?
---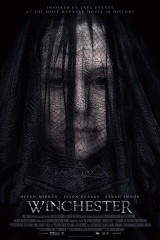 While we tend to think of her as the type of award-winning talent who's mostly seen in serious adult fare, Helen Mirren — on the stage and screen just as, we presume, in real life — does whatever the heck she wants. Yes, she's one of the most acclaimed working actors in the business, and yes, she can command an arthouse audience with the best of 'em — but sometimes she feels like rolling up her sleeves and firing off a few rounds in some genre fare, and this weekend marks just one such occasion. Winchester presents a fictionalized — and presumably pretty scary — take on the story of Sarah Winchester, who inherited her husband's vast fortune after the pioneering arms manufacturer's sudden death in 1881. Convinced her family was haunted by the vengeful spirits of the countless people killed by her family's wares, the widow Winchester was said to have kept crews working on her mansion constantly throughout the latter decades of her life, all in an attempt to keep the other side at bay. It all adds up to the stuff of a compelling paranormal feature, and Mirren is absolutely up to the task; unfortunately, the review embargo for Winchester hasn't been lifted yet, so we can't tell you what the critics think. It would seem to portend a spooky fate for this film's critical reputation, but we don't know for sure — and in the meantime, you know what that means: it's time to play a chilling round of Guess the Tomatometer!
---
What's New on TV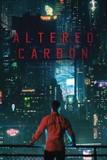 Altered Carbon leans hard into its cyberpunk roots, serving up an ambitiously pulpy viewing experience that often overwhelms, but never bores.
---
Also Opening This Week In Limited Release