As more and more people are compelled to practice social distancing and encouraged to stay home, as movie theaters temporarily shutter their doors, and as studios continue to pull their scheduled 2020 films off the release calendar, we've decided to reformat the Critics Consensus column to focus on titles that are newly available on the home entertainment market. With that in mind, our list of digital and streaming new releases this week includes a World War II naval thriller, a high-concept rom-com, and an action-fantasy based on a comic book. See below for details.
---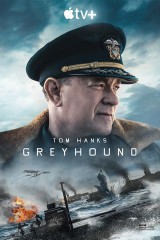 Tom Hanks is no stranger to World War II projects (Saving Private Ryan, producer on HBO's Band of Brothers and The Pacific) or harrowing maritime thrillers (Captain Phillips), but he combined the two to tell the story of Greyhound, his third feature film as screenwriter. Adapted from C.S. Forester's 1955 novel The Good Shepherd, the story is a fictionalized account of the crucial early days of the legendary Battle of the Atlantic during World War II, otherwise known as the longest naval battle in history. Hanks plays Ernest Krause, a career naval officer and Commander of the USS Keeling (the "Greyhound") who undertakes his first wartime mission when he's tasked with escorting an Allied convoy of 37 ships across the Atlantic with a fleet of German U-boats in pursuit. The film was originally set to debut in theaters on June 12, but like many others, it was pulled from the calendar due to coronavirus shutdowns, and Apple TV+ picked it up for release on the streaming service this week. Critics say viewers shouldn't go into Greyhound looking for a history lesson, as the story itself is a fictional dramatization, and they shouldn't expect any heavy drama here either. It's a propulsive, economically told naval thriller that spends most of its brisk 90-minute runtime on the actual military action itself, so if that's what you're looking for, you will likely be pleased.
Available Friday, July 10 on Apple TV+
---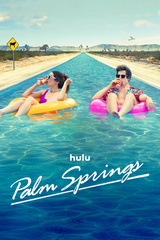 First off, if you'd prefer to go into Palm Springs completely blind, then you should definitely stop reading this now and do just that when it premieres on Hulu on Friday, July 10. We're not going to spoil anything here that you wouldn't be able to glean from the trailer, but the film is probably best enjoyed if you don't know what's coming. Now, for those of you who have stuck around, think of Palm Springs as sort of an absurdist take on the already rather absurdist novelty of Groundhog Day, starring Andy Samberg in the Bill Murray role and Cristin Milioti in the Andie MacDowell role, but with a twist. Samberg plays Nyles, a normal dude who legs it to the titular California town for a destination wedding, only to get stuck in a time loop, reliving the same day over and over again. On one of those days, he connects with Sarah (Milioti), another guest at the wedding, and after the two hit it off, she inadvertently gets pulled into the time loop alongside Nyles. Now they have to figure out how to spend eternity together without going mad. It's a fairly minor tweak to a formula we've seen reinterpreted several times before, but critics say it's enough to blow up the concept in a lot of interesting and hilarious ways, and Samberg and Milioti turn in outstanding performances to make it all work. Considering many of us are still quarantining at home, feeling like we're also stuck perpetually reliving the same day, this might just be the comedy we need right now.
Available Friday, July 10 on: Hulu
---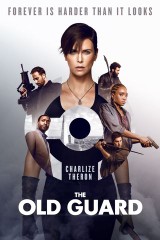 It takes someone with special talent to move so seamlessly between smaller films like Tully, Long Shot, and Bombshell and big action movies like Mad Max: Fury Road, The Fate of the Furious, and Atomic Blonde, but that's exactly what Charlize Theron did, and all within the last five years, we might add. So it's understandable why less cynical folks got a little excited about The Old Guard, a comic book-based action-fantasy about an elite group of immortal mercenaries led by Theron herself — well, her character Andy, anyway — since she tends to deliver the goods. The story picks up with Andy and her group of shadowy operatives, who have spent centuries intervening in crucial moments in history, as they come upon a fresh, young recruit and a new mission endangers their existence. Critics say The Old Guard, directed by Gina Prince-Bythewood and co-starring Kiki Layne and Chiwetel Ejiofor, does have a little trouble breaking free from the conventions of its genre, but it still manages to be lively, engaging, and even inventive at times, thanks to some sure-handed directing and, again, Theron's ability to both hold the screen and dish out some justice. It's probably not going to revolutionize the comic-based superhero movie, but it's got solid performances and killer action, and sometimes that's enough.
Available Friday, July 10 on: Netflix
---
Thumbnail image by Jessica Perez/©Hulu