(Photo by Bob D'Amico / © ABC / Courtesy: Everett Collection)
In 2019, Rotten Tomatoes turns 21, and to mark the occasion we're celebrating with a series of features that look back at the brightest moments on screen of the past two decades – and one year – and the things that have us excited for the future. 
The first episode of a TV series is the most crucial episode of the entire show: It introduces the characters and the plot, sure, but most importantly, it helps viewers decide immediately whether they want to keep watching.
In the Peak TV era, that's more important than ever — especially since the internet means literally any TV series that ever existed is usually just a few clicks away from streaming directly into your brain (OK, not yet, but soon).
Rotten Tomatoes consulted the Tomatometer and more than a half-dozen reputable best-of lists to very scientifically rank the top 21 TV pilots of the past 21 years (no, seriously, there were spreadsheets involved). We also applied a touch of editorial discretion to make some big calls, leaning into which have stood the test of time. What resulted is a list that includes series dating from 1999 to 2017. They're sci-fi classics, beloved sitcoms, teen dramas, and dystopian commentary. And they all have one thing in common: They're brilliant, re-watchable television.
---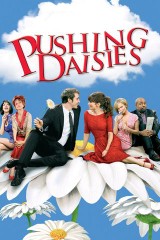 Rank: 21 Network:

ABC

Premiere date: 

October 3, 2007

Stars:

Lee Pace, Anna Friel, Kristin Chenoweth

Creator Bryan Fuller's distinct, quirky style is on full display in the pilot of his canceled-too-soon Pushing Daisies. The pun-tastic episode name alone — "Pie-lette" — shows you exactly what tone to expect from the bright, fun series (which, since it's actually about star-crossed lovers who can't touch because one possesses a supernatural gift that would lead to the death of the other, is quite a feat).

---
---
---
---
---
---
---
---
---
---
---
---
---
---
---
---
---
---
---
---
---
Like this? Subscribe to our newsletter and get more features, news, and guides in your inbox every week.