Adam Pally, of Happy Endings and The Mindy Project fame, is starring in the film Night Owls, about a guy who has to keep a girl awake all night after she downs a bottle of sleeping pills. We talked to him about his Five Favorite Films, but it quickly became evident that they could more accurately be called his "Five Formative Films." Here are Pally's picks: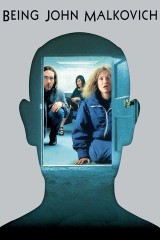 I feel like that's going to be a common one on a lot of these people's list, but for me it's just about the coolest movie I ever saw. When I saw it I was like, "That is so cool." I don't know if that was Charlie Kaufman's intention, but I love that it was the real John Malkovich. I think that's where I started to be kind of excessive with pulling back the fourth wall a little bit. Although, that might be a recurring theme with my movies, now that I'm thinking about it.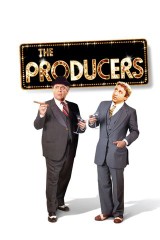 Number four, I would say is Mel Brooks' The Producers. It's a toss up between The Producers and Young Frankenstein. It's so hard to pick one, but I just feel like the first production of The Producers with Gene Wilder and Zero Mostel is like … I feel like that raised me. That's my daddy. Probably in the womb that was shown to me.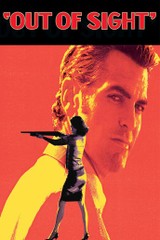 That movie is the coolest Elmore Leonard adaptation that there is. It made me read a book. I went and read Get Shorty after I saw that. That never happens. Soderbergh to me in that movie is at his … I mean, because everything he does is … He may be my most favorite filmmaker, but he's at his most commercial and Soderberghian. He had just shot The Limey, and he got that out of his system, and he was dabbling; there was that weird Jackie Brown connection. It was just awesome. It's just so good. He's got my favorite line in any movie, when Dennis Farina leans over to Michael Keaton, who's wearing a tee shirt that says, "FBI" on it, and he goes, "You got one of those that says 'undercover?'" He's on in Out Of Sight. He should have won a million Oscars.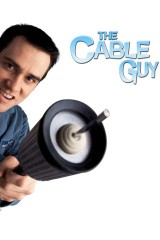 A lot of people will be like, "What?" but Jim Carrey's best performance, possibly most grounded. I know that sounds crazy, but when you really think about the character, he's amazing in it. Every frame he's just electric. I could watch that movie a thousand times. I think it's beautifully directed by Ben Stiller, who's probably the best commercial comedy director of all time. I almost put Reality Bites on this list, he's so good.
It's just so f*cking funny, and every scene in that movie is populated with the most genius comedic minds. Jack Black, Bob Odenkirk, David Cross, Owen Wilson — they're all in that movie, and they all play hugely important small parts. They're all amazing. It's dark and f*cked up, and I just love that f*cking movie so much. That may be Judd Apatow's best film. It's so good, it's so good.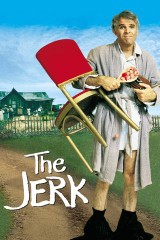 I just feel like that's a movie that I saw when I was a kid, and you watch it over and over and over again, and you're like, "Oh, Steve Martin's doing bits, but they fit a story." And it's beautifully shot and directed by Carl Reiner, which some people don't realize, and I just can't think of a movie that informed my comedic personality more than The Jerk. It's also a dumb character… it breaks all these stupid rules that Hollywood has for the sake of humor, and for the sake of jokes, and it's a feel-good movie. Oh, man. I watch it over and over and over again. It's got bits of Woody Allen's kind of mysticalism, but it's not. It's jokey but the jokes don't have punchlines. It's like a Steve Martin album live, and they did a good job with making it a story. In a lot of ways you have no Borat without The Jerk, you have no anything, Lebowski; all those characters are Jerk-inspired. I play dumb quite a bit; I'll say that right now. I don't know if you call it a crutch, or what, but I tend to lean dumb… I don't think I would have been able to get away with that had it not been for that movie.
---
Night Owls opens in theaters on Dec. 4.