(Photo by MGM/ courtesy Everett Collection)
Mel Brooks Movies Ranked
Mel Brooks career as a director started in the late 1960s, after he and Carl Reiner worked up the live comedy circuit with their famous and malleable 2000-year-old man routine. Brooks directorial debut was as audacious as it gets: a musical comedy about Adolf Hitler. As these things usually go, The Producers would win an Oscar, and 12 Tonys as a Broadway play three decades later.
After an adaptation of Ilf and Petrov's The Twelve Chairs, Brooks went on to modernize comedy with two of the funniest movies out there: the blistering, foul-mouthed Blazing Saddles and horror-inflected Young Frankenstein, both released in 1974 and forever linking Brooks' career also with star Gene Wilder.
Spoof comedy would mark the rest of Brooks' directing career, from anti-talkie Silent Movie, Hitchcock tribute High Anxiety, the Star Wars and moichandising send-up Spaceballs, and outlaw myth parody Robin Hood: Men In Tights. —Alex Vo
#1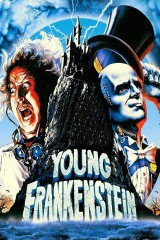 Critics Consensus:
Made with obvious affection for the original, Young Frankenstein is a riotously silly spoof featuring a fantastic performance by Gene Wilder.
Synopsis:
Respected medical lecturer Dr. Frederick Frankenstein (Gene Wilder) learns that he has inherited his infamous grandfather's estate in Transylvania. Arriving...
[More]
#2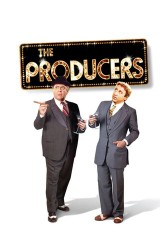 Critics Consensus:
A hilarious satire of the business side of Hollywood, The Producers is one of Mel Brooks' finest, as well as funniest films, featuring standout performances by Gene Wilder and Zero Mostel.
Synopsis:
Down and out producer Max Bialystock (Zero Mostel), who was once the toast of Broadway, trades sexual favors with old...
[More]
#3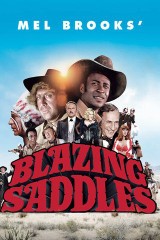 Critics Consensus:
Daring, provocative, and laugh-out-loud funny,
Blazing Saddles
is a gleefully vulgar spoof of Westerns that marks a high point in Mel Brooks' storied career.
Synopsis:
In this satirical take on Westerns, crafty railroad worker Bart (Cleavon Little) becomes the first black sheriff of Rock Ridge,...
[More]
#4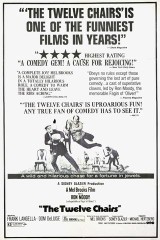 Critics Consensus:
No consensus yet.
Synopsis:
In the wake of the Bolshevik Revolution, erstwhile count Ippolit Vorobyaninov (Ron Moody) has been reduced to being a simple...
[More]
#5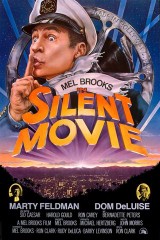 Critics Consensus:
Stylistically audacious and infectiously nostalgic for the dawn of cinema,
Silent Movie
is another comedic triumph for Mel Brooks... now shush.
Synopsis:
In this dialogue-free slapstick comedy, film director Mel Funn (Mel Brooks) travels to the ailing Big Picture Studios to pitch...
[More]
#6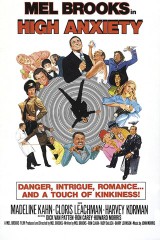 Critics Consensus:
Uneven but hilarious when it hits, this spoof of Hitchcock movies is a minor classic in the Mel Brooks canon.
Synopsis:
Just after becoming the director of the Psychoneurotic Institute for the Very, Very Nervous, Dr. Richard H. Thorndyke (Mel Brooks)...
[More]
#7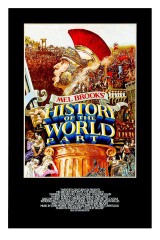 Critics Consensus:
History of the World: Part I
may not have enough comedic inspiration to merit a Part II, but the sporadic cleverness of these anachronistic skits are still a testament to Mel Brooks' gift for farce.
Synopsis:
Human history is traced through a series of vignettes, beginning with cavemen awestruck by their own magnificence. Then Moses (Mel...
[More]
#8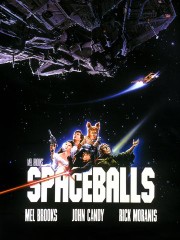 Critics Consensus:
There's fine spoofery and amusing characters in
Spaceballs
, though it's a far cry from Mel Brooks' peak era.
Synopsis:
In a distant galaxy, planet Spaceball has depleted its air supply, leaving its citizens reliant on a product called "Perri-Air."...
[More]
#9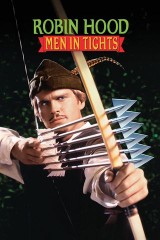 Critics Consensus:
Undisciplined, scatological, profoundly silly, and often utterly groan-worthy,
Robin Hood: Men in Tights
still has an amiable, anything-goes goofiness that has made it a cult favorite.
Synopsis:
Crusading nobleman Robin of Loxley (Cary Elwes) escapes from prison in Jerusalem and returns home to find that the evil...
[More]
#10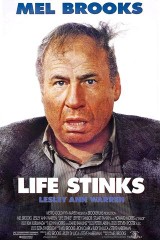 Critics Consensus:
No consensus yet.
Synopsis:
Affluent and arrogant businessman Goddard Bolt (Mel Brooks), feuding with rival Vance Crasswell (Jeffrey Tambor) over a land deal, makes...
[More]
#11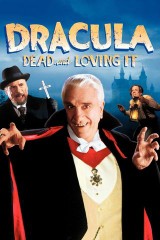 Critics Consensus:
Lacking any of the comedic bite that audiences have come to expect from a Mel Brooks farce, this vampire parody just plain ol' sucks.
Synopsis:
Dapper Count Dracula (Leslie Nielsen) relocates from his Transylvanian castle to Victorian London with his slavish assistant, Renfield (Peter MacNicol),...
[More]