---
Fans' Choice: Favorite Movies 2018
The fans have spoken! This year, for the first time in the history of our annual Golden Tomato Awards, we included categories for Favorite Movie of 2018 and Favorite TV Show of 2018, allowing Rotten Tomatoes users to vote for a winner from a pool of Certified Fresh films and TV series. For the Fans' Choice of Favorite Movie of 2018, the top 10 included some expected contenders like Spider-Man: Into the Spider-Verse, Mission: Impossible – Fallout, and Crazy Rich Asians, as well as a few less obvious choices like Roma and BlacKkKlansman. In the end, though, it was a certain superpowered battle royale that racked up the most clicks out of the total 26.9K votes cast, earning the title of Favorite Movie of 2018.
The order below reflects the number of total votes cast for each film by users in a poll that ran on RT from January 11 to January 24.
#1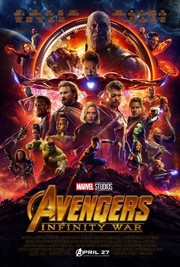 Critics Consensus:
Avengers: Infinity War ably juggles a dizzying array of MCU heroes in the fight against their gravest threat yet, and the result is a thrilling, emotionally resonant blockbuster that (mostly) realizes its gargantuan ambitions.
Synopsis:
An unprecedented cinematic journey ten years in the making and spanning the entire Marvel Cinematic Universe, Marvel Studios' "Avengers: Infinity...
[More]
#2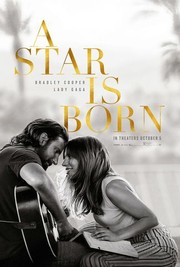 Critics Consensus:
With appealing leads, deft direction, and an affecting love story, A Star Is Born is a remake done right -- and a reminder that some stories can be just as effective in the retelling.
Synopsis:
In "A Star Is Born," Bradley Cooper and Lady Gaga fuse their considerable talents to depict the raw and passionate...
[More]
#3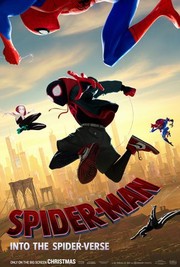 Critics Consensus:
Spider-Man: Into the Spider-Verse matches bold storytelling with striking animation for a purely enjoyable adventure with heart, humor, and plenty of superhero action.
Synopsis:
Phil Lord and Christopher Miller, the creative minds behind The Lego Movie and 21 Jump Street, bring their unique talents...
[More]
#4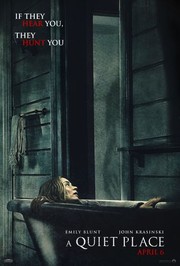 Critics Consensus:
A Quiet Place artfully plays on elemental fears with a ruthlessly intelligent creature feature that's as original as it is scary -- and establishes director John Krasinski as a rising talent.
Synopsis:
In the modern horror thriller A QUIET PLACE, a family of four must navigate their lives in silence after mysterious...
[More]
#5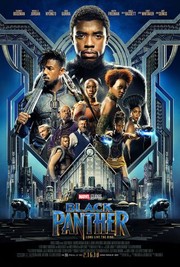 Critics Consensus:
Black Panther elevates superhero cinema to thrilling new heights while telling one of the MCU's most absorbing stories -- and introducing some of its most fully realized characters.
Synopsis:
"Black Panther" follows T'Challa who, after the events of "Captain America: Civil War," returns home to the isolated, technologically advanced...
[More]
#6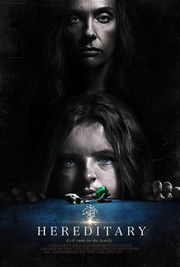 Critics Consensus:
Hereditary uses its classic setup as the framework for a harrowing, uncommonly unsettling horror film whose cold touch lingers long beyond the closing credits.
Synopsis:
When Ellen, the matriarch of the Graham family, passes away, her daughter's family begins to unravel cryptic and increasingly terrifying...
[More]
#7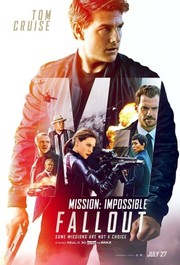 Critics Consensus:
Fast, sleek, and fun, Mission: Impossible - Fallout lives up to the "impossible" part of its name by setting yet another high mark for insane set pieces in a franchise full of them.
Synopsis:
The best intentions often come back to haunt you. MISSION: IMPOSSIBLE - FALLOUT finds Ethan Hunt (Tom Cruise) and his...
[More]
#8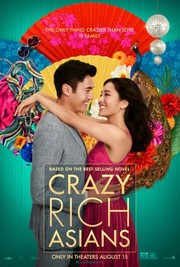 Critics Consensus:
With a terrific cast and a surfeit of visual razzle dazzle, Crazy Rich Asians takes a satisfying step forward for screen representation while deftly drawing inspiration from the classic -- and still effective -- rom-com formula.
Synopsis:
"Crazy Rich Asians" follows native New Yorker Rachel Chu (Wu) as she accompanies her longtime boyfriend, Nick Young (Golding), to...
[More]
#9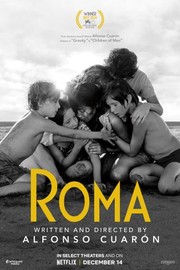 Critics Consensus:
Roma finds writer-director Alfonso Cuarón in complete, enthralling command of his visual craft - and telling the most powerfully personal story of his career.
Synopsis:
The most personal project to date from Academy Award (R)-winning director and writer Alfonso Cuarón (Gravity, Children of Men, Y...
[More]
#10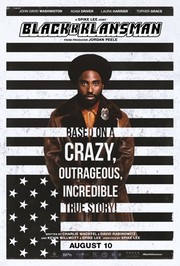 Critics Consensus:
BlacKkKlansman uses history to offer bitingly trenchant commentary on current events -- and brings out some of Spike Lee's hardest-hitting work in decades along the way.
Synopsis:
From visionary filmmaker Spike Lee comes the incredible true story of an American hero. It's the early 1970s, and Ron...
[More]