---
Best Mystery & Thriller Movies 2022
Rian Johnson assembled another all-star whodunit, and critics were living for every bit of delicious, hilarious drama. Glass Onion proved that Johnson is one of this generation's most brilliant mystery storytellers and that the Knives Out franchise is a bona fide winner. It's no wonder that the hilarious combinations of Leslie Odom, Kate Hudson, Kathryn Hahn, and the incomparable dramatic talents of Edward Norton and Janelle Monae were enough to woo critics. But the film did beat out several beloved titles, including Aubrey Plaza's Emily the Criminal, which was an Independent Spirit nominee, and Park Chan-wook's Palme d'Or winner Decision to Leave, which is a shoo-in for this year's Academy Award as an International Feature. Be sure to catch The Innocents, the Norwegian film that premiered at Sundance and received quite a bit of buzz; if not for too few reviews, it could have topped our list.
The order reflects Tomatometer scores (as of December 31, 2022) after adjustment from our ranking formula, which compensates for variation in the number of reviews when comparing movies or TV shows.
#1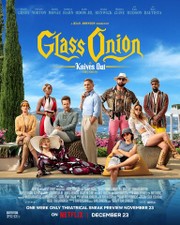 Critics Consensus:
Glass Onion: A Knives Out Mystery
brings back Benoit Blanc for another wildly entertaining mystery rounded out by an outstanding ensemble cast.
Synopsis:
Benoit Blanc returns to peel back the layers in a new Rian Johnson whodunit. This fresh adventure finds the intrepid...
[More]
#2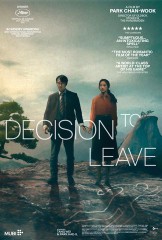 Critics Consensus:
If
Decision to Leave
isn't quite on the same level as Park Chan-wook's masterpieces, this romantic thriller is still a remarkable achievement by any other metric.
Synopsis:
From a mountain peak in South Korea, a man plummets to his death. Did he jump, or was he pushed?...
[More]
#3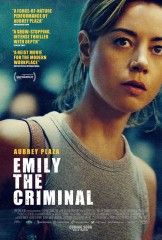 Critics Consensus:
A taut thriller that contains a wealth of social commentary,
Emily the Criminal
is stolen by Aubrey Plaza's terrific work in the title role.
Synopsis:
Emily (Aubrey Plaza) is saddled with student debt and locked out of the job market due to a minor criminal...
[More]
#4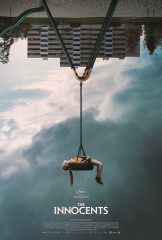 Critics Consensus:
The Innocents
chillingly subverts the purity of youth in a powerfully acted thriller that lingers long after the credits roll.
Synopsis:
During the bright Nordic summer, a group of children reveal mysterious powers. But what starts out innocent soon takes a...
[More]
#5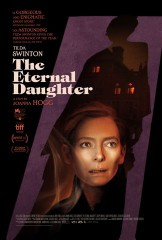 Critics Consensus:
Tilda Swinton² is haunting in the gothic ghost story
The Eternal Daughter
, an ode to familial female ties that leaves much to unravel after the fog lifts.
Synopsis:
An artist and her elderly mother confront long-buried secrets when they return to a former family home, now a hotel...
[More]
#6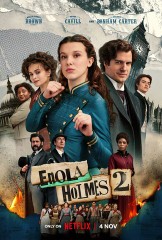 Critics Consensus:
Building on its predecessor with boisterously entertaining flair,
Enola Holmes 2
solves the mystery of how to make a satisfying sequel -- and makes it look positively elementary.
Synopsis:
Fresh off the triumph of solving her first case, Enola Holmes (Millie Bobby Brown) follows in the footsteps of her...
[More]
#7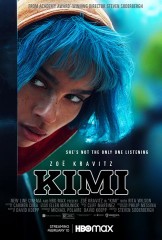 Critics Consensus:
A housebound thriller with a 21st century spin,
KIMI
finds director Steven Soderbergh in crowd-pleasing form -- thanks in no small part to an outstanding performance from Zoë Kravitz.
Synopsis:
An agoraphobic tech worker discovers recorded evidence of a violent crime but is met with resistance when she tries to...
[More]
#8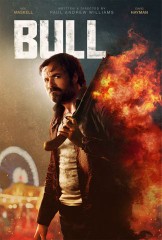 Critics Consensus:
No consensus yet.
Synopsis:
BULL is a revenge thriller like no other. Ferocious, audacious, and blood-soaked, the latest from BAFTA-winning writer/director Paul Andrew Williams...
[More]
#9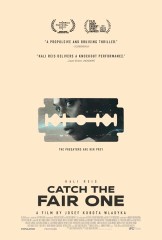 Critics Consensus:
A serious-minded drama that's also a propulsive thriller,
Catch the Fair One
anchors its powerful performances in real-life horror.
Synopsis:
A Native American boxer embarks on the fight of her life when she goes in search of her missing sister....
[More]
#10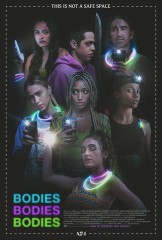 Critics Consensus:
Impeccably cast and smartly written,
Bodies Bodies Bodies
is an uncommonly well-done whodunit.
Synopsis:
When a group of rich 20-somethings plan a hurricane party at a remote family mansion, a party game goes awry...
[More]