---
Best-Reviewed New TV Shows 2018
The cream of the 2018's freshman TV crop runs the gamut from dark comedies to slice-of-life docuseries, from slow-burn murder-mysteries to cat-and-mouse spy stories and on. The year's top shows feature film superstars (Julia Roberts, Amy Adams, Hugh Grant), groundbreaking casts (see: Vida's Latinx representation and the largest-ever group of trans actors as series regulars on Pose), and award-winning performances (Bill Hader and Henry Winkler's Emmy-winning turns in Barry and Golden Globe–winning leading lady Sandra Oh in Killing Eve). In the end, Amazon series Homecoming, from Mr. Robot creator Sam Esmail, topped them all.
The order of the rank below reflects the Adjusted Score as of December 31, 2018. Scores might change over time.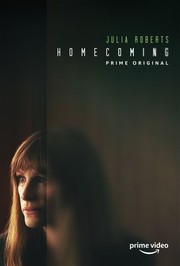 Critics Consensus:
An impressive small-screen debut for Julia Roberts,
Homecoming
balances its haunting mystery with a frenetic sensibility that grips and doesn't let go.
Synopsis:
Heidi Bergman (Roberts) is a caseworker at the Homecoming Transitional Support Center, a Geist Group facility helping soldiers transition back...
[More]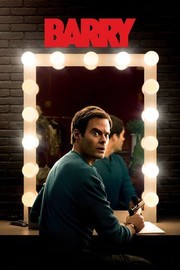 Critics Consensus:
PTSD and comedy make strangely endearing bedfellows in
Barry
, which proves more poignant than its sketch show premise.
Synopsis:
Starring Bill Hader as a depressed, low-rent hitman from the Midwest. Lonely and dissatisfied in his life, he reluctantly travels...
[More]
Critics Consensus:
Seductive and surprising,
Killing Eve
s' twist on the spy vs. spy conceit rewards viewers with an audaciously entertaining show that finally makes good use of Sandra Oh's talents.
Synopsis:
Eve (Sandra Oh) is a bored low-level MI5 security employee, working a simple desk-job that don't come close to fulfilling...
[More]
Critics Consensus:
Cobra Kai
continues the
Karate Kid
franchise with a blend of pleasantly corny nostalgia and teen angst, elevated by a cast of well-written characters.
Synopsis:
Decades after the tournament that changed their lives, the rivalry between Johnny and Daniel reignites in this sequel to the...
[More]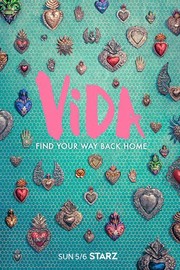 Critics Consensus:
Vida
explores familiar familial ground from a fresh perspective to create an earnest and heartfelt take on identity and what it means to belong.
Synopsis:
"Vida" is a half-hour series focusing on two Mexican-American sisters from the Eastside of Los Angeles who couldn't be more...
[More]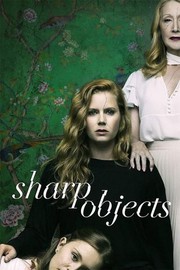 Critics Consensus:
A nearly unbearable slow burn,
Sharp Objects
maintains its grip with an unshakably grim atmosphere and an outstanding cast led by a superb Amy Adams.
Synopsis:
After the gruesome murder of a preteen girl and the disappearance of another, reporter Camille Preaker (Amy Adams) reluctantly returns...
[More]
Critics Consensus:
Charged with energy, poise, and confidence,
Pose
pirouettes between artistic opulence and deliciously soapy drama to create a fresh new addition to Ryan Murphy's lexicon.
Synopsis:
Set in the 1980s, Pose explores the juxtaposition of several segments of life and society in New York: the ball...
[More]
Critics Consensus:
Hugh Grant and Ben Whishaw impress in
A Very English Scandal
, an equally absorbing and appalling look at British politics and society.
Synopsis:
Beginning in the 1960s, Thorpe is the leader of the Liberal Party. He is hiding an affair with a man...
[More]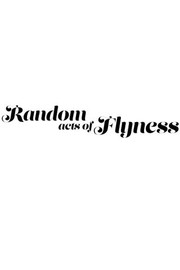 Critics Consensus:
Random Acts of Flyness
' poignant political poetry plays in harmony with its frenetic absurdist humor to create a singular musical television experience.
Synopsis:
A fluid, stream-of-conscious response to the contemporary American mediascape, each episode of RANDOM ACTS OF FLYNESS features a handful of...
[More]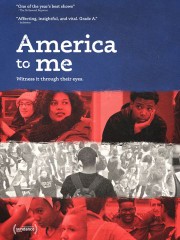 Critics Consensus:
America to Me
confronts hard questions through candid moments in a Chicago high school, crafting an exploration of race and class relations in America that is as insightful as it is inspiring.
Synopsis:
Digging deep into the experiences of a racially diverse student population, "America to Me" sparks extremely candid conversations about what...
[More]