---
Best-Reviewed Movies 2018: Wide Release
Six hundred theaters. That's all it takes to make it onto our list of wide releases. That, and the undying, near-unanimous adulation of critics. They gave top marks to three superhero movies this year, as burnout and fatigue of this subgenre remains an invisible specter. Meanwhile, the cinema of empathy (Won't You Be My Neighbor?, Paddington 2) connected in a big way.
The order of the rank below reflects the Adjusted Score as of December 31, 2018. Scores might change over time.
#1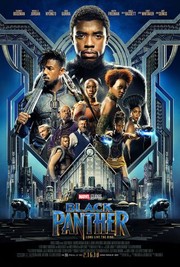 Critics Consensus:
Black Panther elevates superhero cinema to thrilling new heights while telling one of the MCU's most absorbing stories -- and introducing some of its most fully realized characters.
Synopsis:
"Black Panther" follows T'Challa who, after the events of "Captain America: Civil War," returns home to the isolated, technologically advanced...
[More]
#2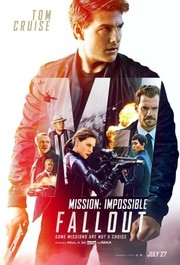 Critics Consensus:
Fast, sleek, and fun, Mission: Impossible - Fallout lives up to the "impossible" part of its name by setting yet another high mark for insane set pieces in a franchise full of them.
Synopsis:
The best intentions often come back to haunt you. MISSION: IMPOSSIBLE - FALLOUT finds Ethan Hunt (Tom Cruise) and his...
[More]
#3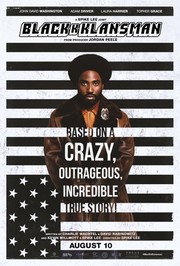 Critics Consensus:
BlacKkKlansman uses history to offer bitingly trenchant commentary on current events -- and brings out some of Spike Lee's hardest-hitting work in decades along the way.
Synopsis:
From visionary filmmaker Spike Lee comes the incredible true story of an American hero. It's the early 1970s, and Ron...
[More]
#4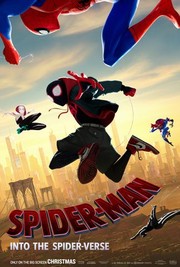 Critics Consensus:
Spider-Man: Into the Spider-Verse matches bold storytelling with striking animation for a purely enjoyable adventure with heart, humor, and plenty of superhero action.
Synopsis:
Phil Lord and Christopher Miller, the creative minds behind The Lego Movie and 21 Jump Street, bring their unique talents...
[More]
#5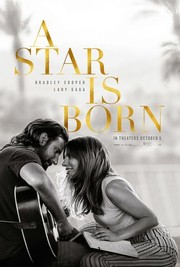 Critics Consensus:
With appealing leads, deft direction, and an affecting love story, A Star Is Born is a remake done right -- and a reminder that some stories can be just as effective in the retelling.
Synopsis:
In "A Star Is Born," Bradley Cooper and Lady Gaga fuse their considerable talents to depict the raw and passionate...
[More]
#6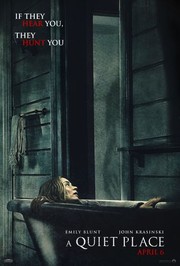 Critics Consensus:
A Quiet Place artfully plays on elemental fears with a ruthlessly intelligent creature feature that's as original as it is scary -- and establishes director John Krasinski as a rising talent.
Synopsis:
In the modern horror thriller A QUIET PLACE, a family of four must navigate their lives in silence after mysterious...
[More]
#7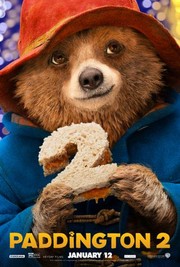 Critics Consensus:
Paddington 2 honors its star's rich legacy with a sweet-natured sequel whose adorable visuals are matched by a story perfectly balanced between heartwarming family fare and purely enjoyable all-ages adventure.
Synopsis:
PADDINGTON 2 finds Paddington happily settled with the Brown family in Windsor Gardens, where he has become a popular member...
[More]
#8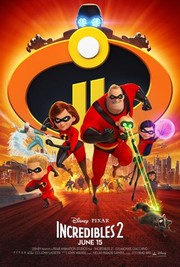 Critics Consensus:
Incredibles 2 reunites Pixar's family crimefighting team for a long-awaited follow-up that may not quite live up to the original, but comes close enough to earn its name.
Synopsis:
Everyone's favorite family of superheroes is back in "Incredibles 2"--but this time Helen (voice of Holly Hunter) is in the...
[More]
#9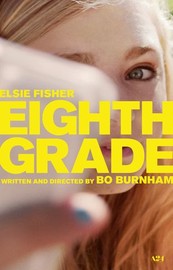 Critics Consensus:
Eighth Grade takes a look at its titular time period that offers a rare and resounding ring of truth while heralding breakthroughs for writer-director Bo Burnham and captivating star Elsie Fisher.
Synopsis:
Thirteen-year-old Kayla endures the tidal wave of contemporary suburban adolescence as she makes her way through the last week of...
[More]
#10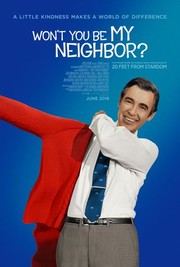 Critics Consensus:
Won't You Be My Neighbor? takes a fittingly patient and honest look at the life and legacy of a television pioneer whose work has enriched generations.
Synopsis:
From Academy Award-winning filmmaker Morgan Neville (20 Feet from Stardom), Won't You Be My Neighbor? takes an intimate look at...
[More]