---
Best-Reviewed Movies 2018: Limited Release
Limited releases are movies that never crossed the 600-theater threshold. They also present some of the most urgent voices of the year, delivering vital and provocative messages. Nearly half of the best-reviewed limiteds were directed by women, while the top movie was a black-and-white intimate epic of a family maid, a story you'd never witness if you didn't scratch beyond the multiplex (or, in this case, fire up your streaming device if it wasn't playing near you).
The order of the rank below reflects the Adjusted Score as of December 31, 2018. Scores might change over time.
#1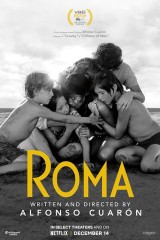 Critics Consensus:
Roma
finds writer-director Alfonso Cuarón in complete, enthralling command of his visual craft - and telling the most powerfully personal story of his career.
Synopsis:
Cleo is one of two domestic workers who help Antonio and Sofía take care of their four children in 1970s...
[More]
#2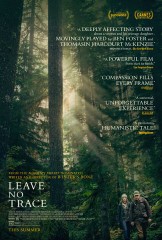 Critics Consensus:
Leave No Trace
takes an effectively low-key approach to a potentially sensationalistic story -- and further benefits from brilliant work by Ben Foster and Thomasin McKenzie.
Synopsis:
A father and daughter live a perfect but mysterious existence in Forest Park, a beautiful nature reserve near Portland, Ore.,...
[More]
#3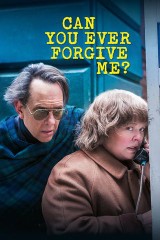 Critics Consensus:
Deftly directed and laced with dark wit,
Can You Ever Forgive Me?
proves a compelling showcase for deeply affecting work from Richard E. Grant and Melissa McCarthy.
Synopsis:
Lee Israel is a frustrated, hard-drinking author who can barely afford to pay her rent or bills in 1990s New...
[More]
#4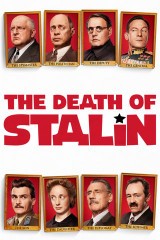 Critics Consensus:
The Death of Stalin
finds director/co-writer Arnando Iannucci in riotous form, bringing his scabrous political humor to bear on a chapter in history with painfully timely parallels.
Synopsis:
When tyrannical dictator Joseph Stalin dies in 1953, his parasitic cronies square off in a frantic power struggle to become...
[More]
#5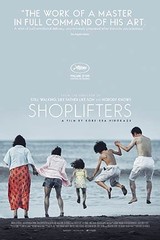 Critics Consensus:
Understated yet ultimately deeply affecting,
Shoplifters
adds another powerful chapter to director Hirokazu Koreeda's richly humanistic filmography.
Synopsis:
On the margins of Tokyo, a dysfunctional band of outsiders is united by fierce loyalty and a penchant for petty...
[More]
#6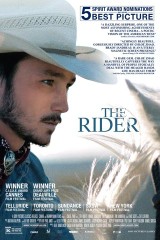 Critics Consensus:
The Rider
's hard-hitting drama is only made more effective through writer-director Chloé Zhao's use of untrained actors to tell the movie's fact-based tale.
Synopsis:
After a riding accident leaves him unable to compete on the rodeo circuit, a young cowboy searches for a new...
[More]
#7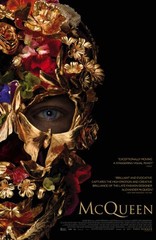 Critics Consensus:
McQueen
offers an intimate, well-sourced, and overall moving look at a young life and brilliant career that were tragically cut short.
Synopsis:
Archival footage and interviews with friends and family offer insight into the extraordinary life and career of British fashion designer...
[More]
#8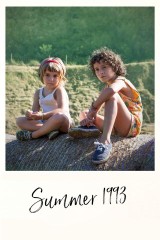 Critics Consensus:
Summer 1993 (Estiu 1993)
finds writer-director Carla Simón drawing on personal memories to create a thoughtful drama elevated by outstanding work from its young leads.
Synopsis:
Six-year-old Frida looks on in silence as the last objects from her recently deceased mother's apartment in Barcelona are placed...
[More]
#9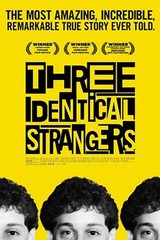 Critics Consensus:
Surreal and surprising,
Three Identical Strangers
effectively questions the nature of reality and identity.
Synopsis:
Identical triplets become separated at birth and adopted by three different families. Years later, their amazing reunion becomes a global...
[More]
#10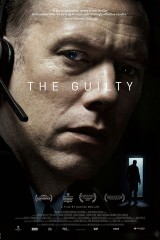 Critics Consensus:
Sleek, well-acted, and intelligently crafted,
The Guilty
is a high-concept thriller that wrings maximum impact out of a handful of basic - and effective - ingredients.
Synopsis:
Alarm dispatcher and former police officer Asger Holm answers an emergency call from a kidnapped woman. When the call is...
[More]