Best Fantasy Movies of All Time
Welcome to Rotten Tomatoes' compendium of cinema's best-reviewed tales of swords and sorcery, fire and ice, and dungeons and… well, you get the idea. The swirling mythic cauldron (i.e. our database) reveals to all the 50 best-reviewed fantasy movies of all time!
#50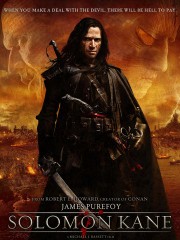 Critics Consensus:
Solomon Kane's formulaic and bleak narrative is overcome by an entertaining, straightforward adherence to its genre, exciting gore, and a gratifying lead performance by James Purefoy.
Synopsis:
Captain Solomon Kane is a brutally efficient 16th Century killing machine. Armed with his signature pistols, cutlass and rapier, he...
[More]
#49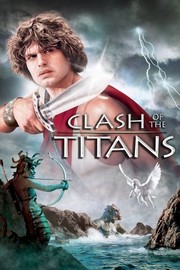 Critics Consensus:
A goofy, old-school sword-and-sandal epic, Clash of the Titans mines Greek mythology for its story and fleshes it out with Ray Harryhausen's charmingly archaic stop-motion animation techniques.
Synopsis:
The eschewing of modern optical effects techniques in favor of the classic stop-motion animation work of special effects legend Ray...
[More]
#48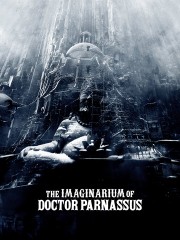 Critics Consensus:
Terry Gilliam remains as indulgent as ever, but The Imaginarium of Doctor Parnassus represents a return to the intoxicatingly imaginative, darkly beautiful power of his earlier work, with fine performances to match all the visual spectacle.
Synopsis:
"The Imaginarium of Doctor Parnassus" is a fantastical morality tale, set in the present-day. It tells the story of Dr....
[More]
#47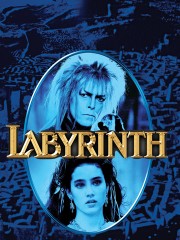 Critics Consensus:
While it's arguably more interesting on a visual level, Labyrinth provides further proof of director Jim Henson's boundless imagination.
Synopsis:
Fifteen-year-old Sarah resents her baby brother Toby and secretly wishes that he will just disappear. Her wish comes true when...
[More]
#46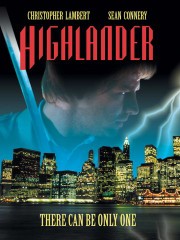 Critics Consensus:
No consensus yet.
Synopsis:
Among humans for centuries, an immortal specie existed. Connor MacLeod is a member of this specie. Unaware of his powers,...
[More]
#45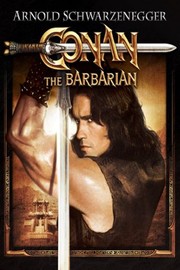 Critics Consensus:
Though Conan may take itself too seriously for some, this adventure film about a former slave seeking vengeance is full of quotable Schwarzenegger lines and gritty action.
Synopsis:
John Milius's jingoistic direction and pulpy screenplay fit perfectly into this film version of the Robert E. Howard fantasy story...
[More]
#44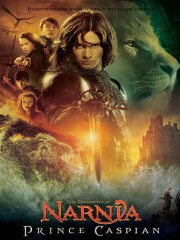 Critics Consensus:
The Chronicles of Narnia: Prince Caspian is an entertaining family adventure worthy of the standard set by its predecessor.
Synopsis:
The adventure continues as producer/director Andrew Adamson teams with screenwriters Christopher Markus and Stephen McFeely to tell the tale of...
[More]
#43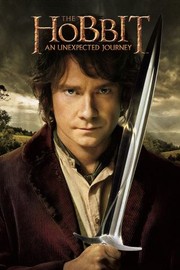 Critics Consensus:
Peter Jackson's return to Middle-earth is an earnest, visually resplendent trip, but the film's deliberate pace robs the material of some of its majesty.
Synopsis:
The Hobbit: An Unexpected Journey follows title character Bilbo Baggins, who is swept into an epic quest to reclaim the...
[More]
#42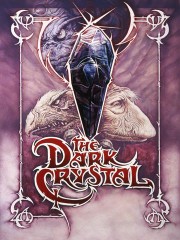 Critics Consensus:
The Dark Crystal's narrative never quite lives up to the movie's visual splendor, but it remains an admirably inventive and uniquely intense entry in the Jim Henson canon.
Synopsis:
The last of the Gelfings, Jen and Kira join forces and embark on a dangerous journey to "heal" a precious...
[More]
#41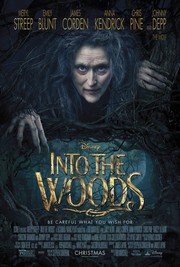 Critics Consensus:
On the whole, this Disney adaptation of the Sondheim classic sits comfortably at the corner of Hollywood and Broadway -- even if it darkens to its detriment in the final act.
Synopsis:
"Into the Woods" is a modern twist on several of the beloved Brothers Grimm fairy tales, intertwining the plots of...
[More]