Best Computer Animated Movies of All Time
Not even Pixar was prepared for the way Toy Story would transform the industry when they released their groundbreaking family movie in 1995. Ever since, computer animated movies have been a steady monolith: racking up billions at the box office (and let's not ignore ancillary markets) alongside frequent critical acclaim, creating safe spaces where kids and adults alike can revel in colorful jokes, unique characters, and high adventure. Rotten Tomatoes presents the 50 best-reviewed computer animated movies, ranked by Adjusted Tomatometer from at least 40 reviews each!

#50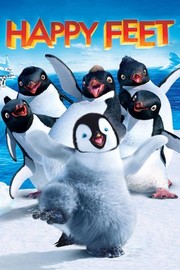 Critics Consensus:
Visually dazzling, with a thoughtful storyline and catchy musical numbers, Happy Feet marks a successful animated debut from the makers of Babe.
Synopsis:
In the world of the emperor penguin, a simple song can mean the difference between a lifetime of happiness and...
[More]
#49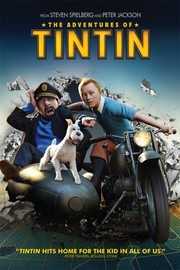 Critics Consensus:
Drawing deep from the classic Raiders of the Lost Ark playbook, Steven Spielberg has crafted another spirited, thrilling adventure in the form of Tintin.
Synopsis:
Paramount Pictures and Columbia Pictures Present a 3D Motion Capture Film The Adventures of Tintin directed by Steven Spielberg from...
[More]
#48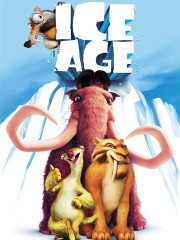 Critics Consensus:
Even though Ice Age is treading over the same grounds as Monsters, Inc. and Shrek, it has enough wit and laughs to stand on its own.
Synopsis:
Set against the onslaught of the ice age -- and a world filled with wonder and danger -- the story...
[More]
#47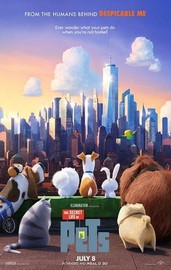 Critics Consensus:
Fast-paced, funny, and blessed with a talented voice cast, The Secret Life of Pets offers a beautifully animated, cheerfully undemanding family-friendly diversion.
Synopsis:
For their fifth fully-animated feature-film collaboration, Illumination Entertainment and Universal Pictures present The Secret Life of Pets, a comedy about...
[More]
#46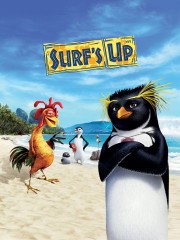 Critics Consensus:
Surf's Up is a laid back, visually stunning animated movie that brings a fresh twist to some familiar conventions. Its witty mockumentary format is fun and inventive, and the CGI is breathtakingly realistic.
Synopsis:
A "mockumentary" on how penguins were actually the inventors of surfing, including behind-the-scenes footage from the Penguin World Surfing Championship....
[More]
#45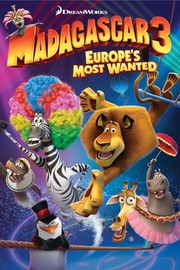 Critics Consensus:
Dazzlingly colorful and frenetic, Madagascar 3 is silly enough for young kids, but boasts enough surprising smarts to engage parents along the way.
Synopsis:
Alex the Lion, Marty the Zebra, Gloria the Hippo, and Melman the Giraffe are still fighting to get home to...
[More]
#44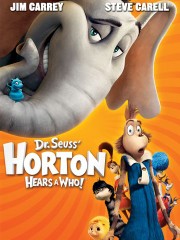 Critics Consensus:
Horton Hears A Who! is both whimsical and heartwarming, and is the rare Dr. Seuss adaptation that stays true to the spirit of the source material.
Synopsis:
Horton the Elephant struggles to protect a microscopic community from his neighbors who refuse to believe it exists....
[More]
#43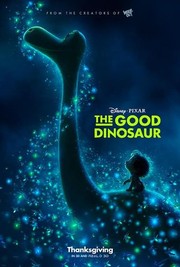 Critics Consensus:
The Good Dinosaur delivers thrillingly beautiful animation in service of a worthy story that, even if it doesn't quite live up to the lofty standards set by Pixar, still adds up to charming, family-friendly entertainment.
Synopsis:
"The Good Dinosaur" asks the question: What if the asteroid that forever changed life on Earth missed the planet completely...
[More]
#42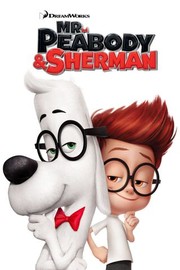 Critics Consensus:
Mr. Peabody & Sherman offers a surprisingly entertaining burst of colorful all-ages fun, despite its dated source material and rather convoluted plot.
Synopsis:
Mr. Peabody, the most accomplished dog in the world, and his mischievous boy Sherman, use their time machine - the...
[More]
#41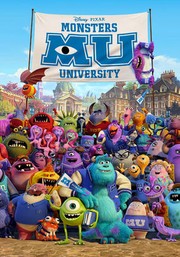 Critics Consensus:
Offering Monsters, Inc. fans a return visit with beloved characters, Monsters University delivers funny and thoughtful family entertainment for viewers of any age.
Synopsis:
Mike Wazowski and James P. Sullivan are an inseparable pair, but that wasn't always the case. From the moment these...
[More]