---
Best Drama Movies 2021
Yes, the movie about a disheveled Nicolas Cage desperately searching for his beloved truffle-hunting pig is the best drama of 2021. It's just been that kind of year. That isn't to say Pig isn't an oddly compelling character study featuring an uncharacteristically restrained performance from Cage, because it is, and critics certainly thought it deserved all the praise in the world. But this year's top dramas also included stories about a teen learning to let go of her deaf parents (CODA), a popular film director who bonds with his young chauffeur (Drive My Car), a ski prodigy and her predatory instructor (Slalom), and a Maltese fisherman faced with a life-changing decision (Luzzu), among others. The year's top dramas came from all over the world, but they explored universal themes with fantastic writing and stunning performances across the board.
The order reflects Tomatometer scores (as of December 31, 2021) after adjustment from our ranking formula, which compensates for variation in the number of reviews when comparing movies or TV shows.
#1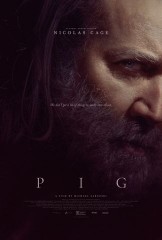 Critics Consensus:
Like the animal itself,
Pig
defies the hogwash of expectations with a beautiful odyssey of loss and love anchored by Nicolas Cage's affectingly raw performance.
Synopsis:
A truffle hunter who lives alone in the Oregonian wilderness must return to his past in Portland in search of...
[More]
#2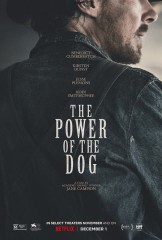 Critics Consensus:
Brought to life by a stellar ensemble led by Benedict Cumberbatch,
The Power of the Dog
reaffirms writer-director Jane Campion as one of her generation's finest filmmakers.
Synopsis:
Severe, pale-eyed, handsome, Phil Burbank is brutally beguiling. All of Phil's romance, power and fragility is trapped in the past...
[More]
#3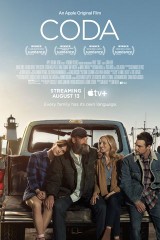 Critics Consensus:
CODA
's story offers few surprises, but strong representation and a terrific cast -- led by Emilia Jones' brilliant performance -- bring this coming-of-age story vividly to life.
Synopsis:
Seventeen-year-old Ruby (Emilia Jones) is the sole hearing member of a deaf family -- a CODA, child of deaf adults....
[More]
#4 Critics Consensus:
Quo Vadis, Aida?
uses one woman's heartbreaking conflict to offer a searing account of war's devastating human toll.
Synopsis:
Bosnia, July 11th 1995. Aida is a translator for the United Nations in the small town of Srebrenica. When the...
[More]
#5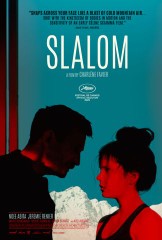 Critics Consensus:
Led by Noée Abita's outstanding central performance,
Slalom
offers a moving account of oppression and abuse in the guise of mentorship.
Synopsis:
This riveting, Cannes-selected #MeToo drama from debut filmmaker Charlène Favier follows the relationship between a teenage ski prodigy and her...
[More]
#6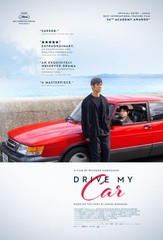 Critics Consensus:
Drive My Car
's imposing runtime holds a rich, patiently engrossing drama that reckons with self-acceptance and regret.
Synopsis:
Two years after his wife's unexpected death, Yusuke Kafuku (Hidetoshi Nishijima), a renowned stage actor and director, receives an offer...
[More]
#7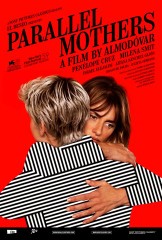 Critics Consensus:
A brilliant forum for Penélope Cruz's talent,
Parallel Mothers
reaffirms the familiar pleasures of Almodóvar's filmmaking while proving he's still capable of growth.
Synopsis:
Two women, Janis and Ana, coincide in a hospital room where they are going to give birth. Both are single...
[More]
#8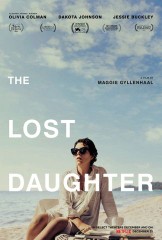 Critics Consensus:
A strikingly assured debut for writer-director Maggie Gyllenhaal,
The Lost Daughter
unites a brilliant cast in service of a daringly ambitious story.
Synopsis:
Alone on a seaside vacation, Leda becomes consumed with a young mother and daughter as she watches them on the...
[More]
#9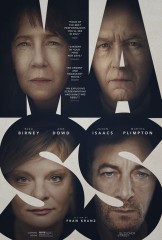 Critics Consensus:
Mass
requires a lot of its audience, but rewards that emotional labor with a raw look at grief that establishes writer-director Fran Kranz as a filmmaker of tremendous promise.
Synopsis:
Years after an unspeakable tragedy tore their lives apart, two sets of parents (Jason Isaacs and Martha Plimpton, Reed Birney...
[More]
#10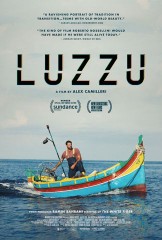 Critics Consensus:
Beautifully filmed and emotionally impactful,
Luzzu
uses one man's story to capture the struggles of a region at a cultural crossroads.
Synopsis:
A hardworking Maltese fisherman, Jesmark is faced with an agonizing choice. He can repair his leaky luzzu -- a traditional,...
[More]