---
Best-Reviewed Comedies 2017
Comedy has become an increasingly difficult category to pin down, but the best of 2017, from Greta Gerwig's semi-autobiographical Lady Bird to Steven Soderbergh's caper comedy Logan Lucky, continue to prove the genre has a lot to offer.
The order of the rank below reflects the Adjusted Score as of December 31, 2017. Scores might change over time.
#1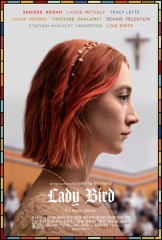 Critics Consensus:
Lady Bird
delivers fresh insights about the turmoil of adolescence -- and reveals writer-director Greta Gerwig as a fully formed filmmaking talent.
Synopsis:
A teenager (Saoirse Ronan) navigates a loving but turbulent relationship with her strong-willed mother (Laurie Metcalf) over the course of...
[More]
#2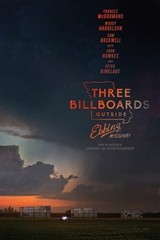 Critics Consensus:
Three Billboards Outside Ebbing, Missouri
deftly balances black comedy against searing drama -- and draws unforgettable performances from its veteran cast along the way.
Synopsis:
After months have passed without a culprit in her daughter's murder case, Mildred Hayes makes a bold move, painting three...
[More]
#3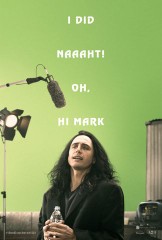 Critics Consensus:
Oh, hai Mark.
The Disaster Artist
is a surprisingly poignant and charming movie-about-a-movie that explores the creative process with unexpected delicacy.
Synopsis:
The incredible true story of aspiring filmmaker and Hollywood outsider Tommy Wiseau as he and his best friend defiantly pursue...
[More]
#4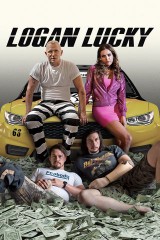 Critics Consensus:
High-octane fun that's smartly assembled without putting on airs,
Logan Lucky
marks a welcome end to Steven Soderbergh's retirement -- and proves he hasn't lost his ability to entertain.
Synopsis:
West Virginia family man Jimmy Logan teams up with his one-armed brother Clyde and sister Mellie to steal money from...
[More]
#5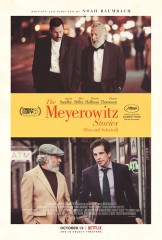 Critics Consensus:
The Meyerowitz Stories (New and Selected)
observes the family dynamic through writer-director Noah Baumbach's bittersweet lens and the impressive efforts of a remarkable cast.
Synopsis:
The adult children of Harold Meyerowitz reunite in New York in preparation for their father's career retrospective....
[More]