---
Best Animated Movies 2021
Let's be honest here: Disney kind of stacked the deck in their favor in 2021, releasing five animated films under their ever-expanding umbrella, which now includes 20th Century Studios. Not only did four of those movies make it into the top 10 of the year, but Raya and the Last Dragon impressed critics enough to walk away with the Golden Tomato. It wasn't all just Disney, though. The top five had room for surprising entries like the striking animated documentary Flee, about a Danish refugee from Afghanistan sharing his story, and Demon Slayer: The Movie, a feature-length continuation of the global hit anime series. Despite a lackluster year at the box office, 2021 proves that animation continues to thrive as a medium for some of the most creative storytelling in the movies.
The order reflects Tomatometer scores (as of December 31, 2021) after adjustment from our ranking formula, which compensates for variation in the number of reviews when comparing movies or TV shows.
#1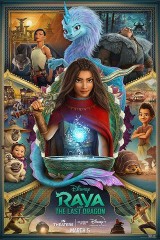 Critics Consensus:
Another gorgeously animated, skillfully voiced entry in the Disney canon,
Raya and the Last Dragon
continues the studio's increased representation while reaffirming that its classic formula is just as reliable as ever.
Synopsis:
Long ago, in the fantasy world of Kumandra, humans and dragons lived together in harmony. But when sinister monsters known...
[More]
#2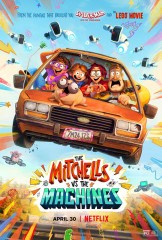 Critics Consensus:
Eye-catching and energetic,
The Mitchells vs. the Machines
delivers a funny, feel-good story that the whole family can enjoy.
Synopsis:
Young Katie Mitchell embarks on a road trip with her proud parents, younger brother and beloved dog to start her...
[More]
#3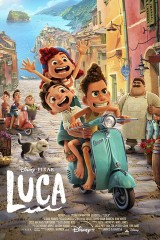 Critics Consensus:
Slight but suffused with infectious joy, the beguiling
Luca
proves Pixar can play it safe while still charming audiences of all ages.
Synopsis:
Set in a beautiful seaside town on the Italian Riviera, Disney and Pixar's original feature film "Luca" is a coming-of-age...
[More]
#4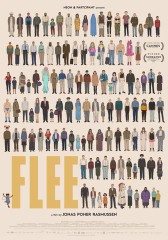 Critics Consensus:
Depicting the refugee experience through vivid animation,
Flee
pushes the boundaries of documentary filmmaking to present a moving memoir of self-discovery.
Synopsis:
FLEE tells the story of Amin Nawabi as he grapples with a painful secret he has kept hidden for 20...
[More]
#5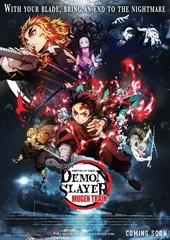 Critics Consensus:
Demon Slayer
's visually stunning animation and masterful action set pieces serve a heartfelt plot that is sure to satisfy fans.
Synopsis:
Falling forever into an endless dream... Tanjiro and the group have completed their rehabilitation training at the Butterfly Mansion, and...
[More]
#6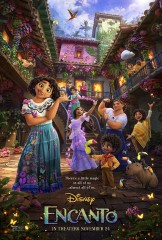 Critics Consensus:
Encanto
's setting and cultural perspective are new for Disney, but the end result is the same -- enchanting, beautifully animated fun for the whole family.
Synopsis:
The Madrigals are an extraordinary family who live hidden in the mountains of Colombia in a charmed place called the...
[More]
#7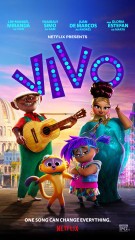 Critics Consensus:
Vivo
offers few surprises, but this attractively animated adventure is enlivened by the catchy songs contributed by star Lin-Manuel Miranda.
Synopsis:
From Netflix and Sony Pictures AnimaFrom Netflix and Sony Pictures Animation -- the studio that brought you Oscar winner Spider-Man:...
[More]
#8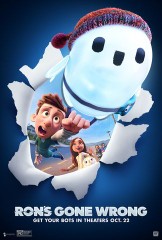 Critics Consensus:
It isn't the first animated film to confront technology creep, but in terms of striking an entertaining balance between humor and heart,
Ron's Gone Wrong
gets it right.
Synopsis:
Twentieth Century Studios and Locksmith Animation's "Ron's Gone Wrong" is the story of Barney, a socially awkward middle-schooler and Ron,...
[More]
#9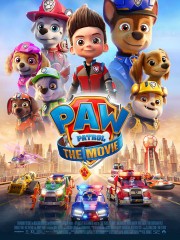 Critics Consensus:
No consensus yet.
Synopsis:
The PAW Patrol is on a roll! When their biggest rival, Humdinger, becomes Mayor of nearby Adventure City and starts...
[More]
#10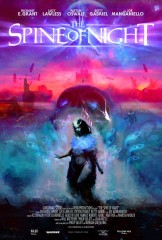 Critics Consensus:
With a hard fantasy story that stands in service of its eye-catching animation,
The Spine of Night
is a distinctive treat for genre enthusiasts.
Synopsis:
In THE SPINE OF NIGHT, an ultra-violent fantasy epic, ancient dark magic falls into sinister hands and unleashes ages of...
[More]