---
Best-Reviewed Action Movies 2017
The best action flicks offer more than just shootouts, explosions, and car chases, but at the end of the day, they serve to get your adrenaline pumping. This year's best includes an eclectic mix, led by Edgar Wright's musical heist flick Baby Driver.
The order of the rank below reflects the Adjusted Score as of December 31, 2017. Scores might change over time.
#1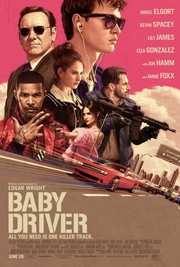 Critics Consensus:
Stylish, exciting, and fueled by a killer soundtrack, Baby Driver hits the road and it's gone -- proving fast-paced action movies can be smartly written without sacrificing thrills.
Synopsis:
A talented, young getaway driver (Ansel Elgort) relies on the beat of his personal soundtrack to be the best in...
[More]
#2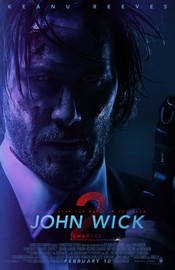 Critics Consensus:
John Wick: Chapter 2 does what a sequel should -- which in this case means doubling down on the non-stop, thrillingly choreographed action that made its predecessor so much fun.
Synopsis:
In this next chapter following the 2014 hit, legendary hitman John Wick (Keanu Reeves) is forced back out of retirement...
[More]
#3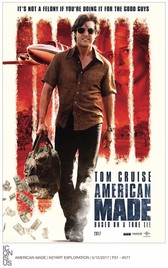 Critics Consensus:
American Made's fast-and-loose attitude with its real-life story mirrors the cavalier -- and delightfully watchable -- energy Tom Cruise gives off in the leading role.
Synopsis:
Barry Seal, a TWA pilot, is recruited by the CIA to provide reconnaissance on the burgeoning communist threat in Central...
[More]
#4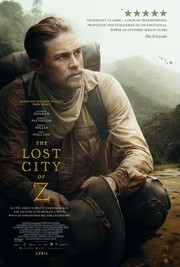 Critics Consensus:
The Lost City of Z's stately pace and visual grandeur hearken back to classic exploration epics, and Charlie Hunnam turns in a masterful performance as its complex protagonist.
Synopsis:
Based on author David Grann's nonfiction bestseller, "The Lost City of Z" tells the incredible true story of British explorer...
[More]
#5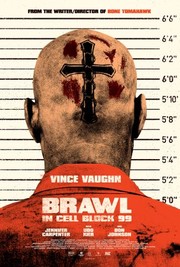 Critics Consensus:
Brawl in Cell Block 99 rides a committed Vince Vaughn performance into the brutally violent -- and undeniably entertaining -- depths of prison-set grindhouse genre fare.
Synopsis:
A former boxer named Bradley loses his job as an auto mechanic, and his troubled marriage is about to expire....
[More]