With so many of us social-distancing and staying in, our Watchlists are going to empty out very quickly as we burn through all those "I've-been-meaning-to-watch" shows and movies we've been saving for a rainy day. To help you find more great content (and some undiscovered gems) to keep you going, we're turning to the people that make it: the film and TV writers, directors, craftspeople, and performers who, just like you, are stuck home and bingeing like crazy right now.
For our latest installment of "What I'm Watching," actor Hank Azaria summons a few of his alter-egos from The Simpsons to recommend TV and film titles you should watch while isolating. Azaria may be well known for his Simpsons voices, but his IFC series Brockmire, about a disgraced sportscaster trying to reclaim his career in a small market, offers four seasons of high-scoring comedy (three seasons are rated 100% on the Tomatometer).
---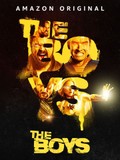 Comic Book Guy says: "How fitting for Comic Book Guy to recommend The Boys, my favorite superhero retelling, slightly edging out Thor: Ragnarok and Watchmen of recent years. "

Season 1 Critics Consensus: Though viewers' mileage may vary, The Boys' violent delights and willingness to engage in heavy, relevant themes are sure to please those looking for a new group of antiheroes to root for.

Stream now on Amazon Prime Video.  
---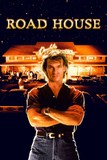 Moe the Bartender says: "There's certain movies if they're on, I got to watch, like The Godfather movies and Goodfellas, but there's only one horrible movie that if it's on, I gotta watch it, and that's Road House, baby!"

Critics Consensus: Whether Road House is simply bad or so bad it's good depends largely on the audience's fondness for Swayze — and tolerance for violently cheesy action.

Stream now on Vudu (free with ads).  
---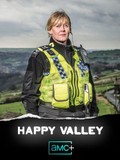 Policeman Wiggum says: "A cop recommendation: Happy Valley. Best cop show of the last few years. BBC show, Sarah Lancashire stars, brilliant." (Azaria adds, "It might be my favorite show of the last five years. Amazing show. Underwatched." He also advises that viewers should watch it with the subtitles on, because of the thick Northern England accent.)

Season 1 Critics Consensus: Dark, edgy, and surprisingly suspenseful, Happy Valley dispenses some of the more oddly liberating violence on television.

Available to purchase on Amazon Prime Video and iTunes.
---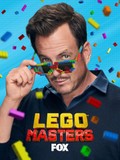 Professor Frink says: "A recommendation for the kiddies: Lego Masters. Delightful. I watch it with my son. I enjoy the colors and shapes and the cajoink, cajink, cachiving of little pieces fitting together."

About the Series: Hosted by Will Arnett, the show pits Lego enthusiasts against each other in a competition that starts with a single Lego brick and infinite possibilities and concludes with mind-blowing builds that will surely both inspire legions of loyal Lego followers and capture the imagination of new fans.

Stream now on Hulu.
---
World Athletics YouTube Channel
Jim Brockmire says: "[I'm] just bereft without sports, so I want to recommend, on YouTube, got the World Athletics mix. On the World Athletics channel, you get the beautiful Olympic track and field events called by great BBC  announcers. I couldn't have done it better myself. Beats what I'm doing: just wandering around the house, deciding what I would and wouldn't use as toilet paper."
About: Official account of World Athletics, formerly the IAAF. Home of all things running, jumping, throwing and walking.
Stream past events now on YouTube. 
---
Looking for more great shows and movies to binge? Head to Rotten Tomatoes' Binge Central.
Thumbnail images: Andrew Toth/Getty Images; Jan Thijs/Amazon Prime Video; United Artists/courtesy Everett Collection; Netflix; Drew Herrmann/FOX; World Athletics/YouTube