(Photo by Stefanie Keenan/Getty Images)
In his short, albeit impressive filmography, up-and-coming director Trey Edward Shults has made his mark on the indie landscape. With his twisted take on the traditional Thanksgiving drama, Krisha, and his atmospheric horror follow-up It Comes At Night, he has shown himself to be a filmmaker unbeholden to traditional genre limitations. Shults' deeply personal third feature, Waves, features Kelvin Harrison Jr., Sterling K. Brown, and newcomer Taylor Russell, and all have Oscar pundits buzzing, as does Shults' gripping and original screenplay. With all three of his films to date Certified Fresh, the 31-year-old writer/director has joined some illustrious company, including the Coen brothers, Steve McQueen, Jason Reitman, and Ryan Coogler, all of whom also earned the distinction for their first three features.
We chatted with Shults just hours before the Waves premiere at the Toronto International Film Festival, about the love story at the heart of Waves and how he convinced the notoriously selective musician Frank Ocean to license songs for the movie soundtrack. He also gave us his Five Favorite Films, and like many subjects of this column, was quick to point out that the list could change depending on what day of the week it is.
---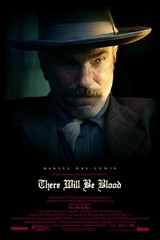 The first one is Paul Thomas Anderson and There Will Be Blood. I had seen that movie at a very crucial point in my life. I had just torn my shoulder in wrestling, and it was like the world had fallen away from me. Like a lot in the movie is autobiographical. So yeah, I was really kind of lost. And then I saw There Will Be Blood in the theater, and it rocked my world. It blew my mind. The first Paul Thomas Anderson movie I saw was Boogie Nights at a really young age, and it was perfect for an adolescent. But it also made me realize there's a creator behind all this. I was transported and inspired. That was when I started getting back into filmmaking and loving movies again. Because I couldn't do sports. That movie was really huge for that.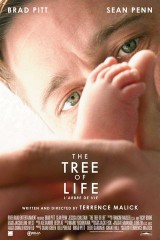 Next, I'll go with The Tree of Life. Terry Malick – I've had the pleasure to work for him on a few things, and that changed the course of my life. But seeing The Tree of Life in a cinema was like one of the most humbling and beautiful experiences I've had. It's cosmic, you know? It's intimate but cosmic. It's family but everything bigger. I had a religious experience in the theater watching that. There are shots in it that I worked on, and I know where we were for that, but it was bizarre to be having this religious experience and think, "Oh my God. I was involved, in a small capacity, with making it." That movie, it's just one of my favorite movies of all time. I loved working with Terrence Malick. I love his other films in that I don't even know how to talk about him. Honestly.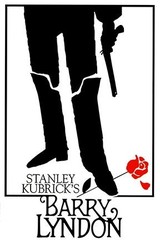 Next, I'm going to go with Barry Lyndon. It's next-level filmmaking. It blows me away what he's doing with narrative in his camera, the curated detail, and look of that story. Also with the intermission in the half, it becomes this two-part epic. When I watch it again, I'm transported in awe. And I do feel like that's an underrated [Stanley] Kubrick film.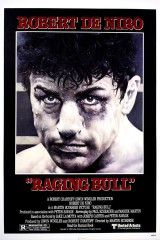 I'm going to go with Raging Bull. I love Raging Bull. That's another one I saw at a young age, and I didn't love it at first. I didn't know what to think of it. I was like, "This isn't Rocky." [Laughs] I was compelled and disturbed by what it was doing, stuff I didn't get at the time. But that movie struck me at my core. I didn't know if I liked it, but then I had to come back to it, and then I became obsessed with it and his whole career. It's very hard to pick a favorite movie of his. Raging Bull is one I go back to, and there's something between the expressionistic filmmaking of those boxing matches. There's just a neo-realism in the dynamic between him, his brother, and his wife. It's really powerful and incredibly inspiring.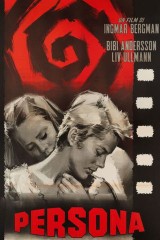 One more. Let me say Persona, one of my favorite movies of all time. That's another one that I saw later. I saw it in my twenties, like 20 to 21 or something. It feels like it wasn't made by a human being, because what it does is like magic. I could never imagine making something of that level. It's just a beautiful thing of its own, and it blew me away. I don't know how to talk about it. I love a lot of his stuff, but that one – man – it's one of the greatest movies of all time.
---
Jacqueline Coley for Rotten Tomatoes: We chatted about Waves while you promoted It Comes At Night, and you said it was a love story. Having seen the film, I've got to ask, how is this a "love story?"
Trey Edward Shults: It is a love story. I mean, there are love stories in it, no?
Yes, but it's certainly not a rom-com or a romantic drama. 
Yes, but familial love is a kind of love, no? Love is the thing connecting everything in the movie. It's romantic love. It's the love of a brother and sister. It's the love of your partner. It's the love of parents and children. I think, too, with the last movie, like you said, it was so brooding. If anything, death was the center of that, and then this movie, it was like life and love. It was about the positive. I know the movie gets very dark, but I wanted to show the end of a relationship and the beginning of one, but then link it through familial love. That's what's running through it. It's all very broad, abstract stuff. I don't know if I can be more specific. It's also a hard movie to talk about without spoiling.
Agreed. So let's talk about the casting, particularly Sterling K. Brown, because he's kind of got the world at his feet, right?
Honestly, regarding Sterling, it was literally a dream come true to have him in this movie. I can't imagine anyone else besides Sterling playing this part. I didn't know Sterling's work until The People v. O.J. Simpson and he blew my mind. I've been following him ever since, but following him as a human being – his interviews, the way he talks. He's a magical human being and a magical presence. It was also crazy when he came on [to the film]. It started with Kelvin and then came Lucas [Hedges], then Alexa [Demie] and Taylor, and then it kept going. The hardest thing was working out Sterling's schedule with This Is Us. We set it up to where we shifted our whole work week. We worked Saturday to Thursday. So he was doing the show in LA during the week, and then he'd take a red-eye and fly to Florida to be on set the next day. I remember one day, he was lifting weights, then fighting with his son [Kelvin] that night, and then having this incredibly heavy, emotional scene with his daughter [Taylor] later that day. I don't know how he had the stamina, physical strength, or capacity to do it. He blew my mind. He just showed up as this beautiful man, but then he would get in the zone with his headphones, study the script all day, and then it was like "Take one. Done. Call it." He just delivered.
This film is semi-autobiographical, but when you cast Kelvin, you had to make adjustments to make it feel authentic. Talk about how you did that.
Well, I hope it does feel authentic. I'm a freakin' white dude, so I can't speak to its authenticity. All I know is there's stuff in it from my past, but I think the larger credit goes to the actors, especially Kelvin. He's like a brother to me, and I wanted to work with him again [after It Comes at Night], and I wanted to give him a great role, because I cut some amazing acting out of the last one. So I sent him the script, and he wanted to be Tyler, so we sort of rebuilt Tyler, Ronald [Brown], and the family from the ground up. I can't speak for Kelvin because he's not here, but it almost feels like a combination of both of us. And a lot of the depth – the father and son stuff – is from Kelvin and his father. His father pushed him like that, but with music. That's why they're my collaborators. I just tried to listen, understand, and talk about it with him, Taylor, Renée [Elise Goldsberry], and Sterling. It was really was a collaboration. That made it what it is, and hopefully, if it feels special, it's because we all came together to built it that way.
We also have to talk about Taylor, who plays the sister. She's an incredible discovery. 
I'm so, so, so lucky. We saw an audition tape from our amazing casting director, Avy Kaufman, and it was her. They just got scenes. The first one was like the diner scene, and you couldn't take your eyes off her. There's so much going on internally. She doesn't have to say anything, and I'm so compelled. There's a beautiful subtlety in her performance that's an inherent natural thing that an actor either has or they don't. I saw her audition, and she blew my mind. And then she met Lucas, they hit it off, and then that was it. We became a great, big, messy family. But I love that girl. I just hope she shoots off from this, because she deserves it.
Let's talk about the awkward love story you gave her. 
It's just sort of where it naturally went with the writing. I still see the first half as a love story, but it's a relationship at its end. That couple had magnetic energy like combustible balls of fire. They love hard and they fight hard. Then the movie shifts, and it's all about rebirth. In my mind, the greatest tragedy that could happen happens midway through the film. I was crying like a baby writing, shooting, and editing it. It's just sheer devastation. And then, when everyone's at rock bottom, they go through a rebirth and evolve again. I wanted the movie to give you a hug with that second love story. You've gone through some of the worst stuff in the world, and then it's like, "what a difference a day makes." Because love can be the hardest thing in the world and it can be the most beautiful thing.
How did you get Frank Ocean to let you use two of his songs? He's very particular about where he licenses his music.
I just feel incredibly, incredibly blessed. Frank's one of my favorite living artists. His music, especially Channel Orange, Blonde, and Endless, they kind of changed my life. It's a bit intense. So I wrote a letter, and we sent him the movie, but it's not like I ever talked to Frank. Like, my people sent stuff to his people, so I'm assuming he got that stuff. But it was funny because it was going on like a month or two, and I was still editing. I sent him a rough cut of the movie because I edited for a long time, and then his people were like, "Yeah, it's not looking good. There are so many songs he won't just sign off on. Maybe you can reduce it to one song." But they came back, "You're approved for all the music. You're good." And that's it. Like, I don't know if he watched the movie, read my letter. I don't know anything. I'm just so blessed and grateful. I don't know how, but it happened.
Finally, you must be the king of the ambiguous title. Krisha, It Comes At Night, now Waves; the narratives of each film are carefully hidden within the titles. So what do you want people to think about when they hear Waves, because the film is not about surfing. 
[Laughs] No, it's definitely not about surfing. It sounds cheesy, but it's really about highs and lows, the highs and lows of life and of love. There's some ocean stuff in it, but it's really more about the spirit of what the movie is. And that's what I hope people connect with.
---
Waves opens in select theaters this Friday.
Like this? Subscribe to our newsletter and get more features, news, and guides in your inbox every week.