This weekend at the movies, we have a grieving mother searching for the truth (Three Billboards Outside Ebbing, Missouri, starring Frances McDormand and Woody Harrelson) and a new crop of limited releases. What are the critics saying?
---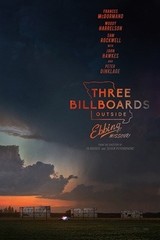 How far would you go to obtain justice for a loved one? It's a question most of us spend our lives hoping we never have to answer — but Mildred Hayes (Frances McDormand), the central character in
Three Billboards Outside Ebbing, Missouri
, confronts it every day. The latest from writer-director
Martin McDonagh
(
In Bruges
), this stark black comedy traces Mildred's quest to find the people responsible for her daughter's rape and murder — particularly the local sheriff (Woody Harrelson), whose failure to solve the case is angrily called out in the titular billboards she's paid to have covered with her furious demands for an answer, no matter how many of her neighbors she alienates along the way. It's the type of story that demands a lot of its actors, and critics say McDonagh's ensemble is more than up to the task — particularly McDormand, who's credited in more than one review with delivering the performance of an already estimable career.
Three Billboards
 obviously isn't particularly light viewing, but it's one of the year's more widely acclaimed movies, and after collecting heaps of praise during its limited run, it's earned its rollout to a wider release this weekend. We're all looking forward to escaping to a galaxy far, far away in a couple of weeks; in the meantime, here's a more down-to-earth effort that promises to exert its own type of force on audiences.
---
What's New on TV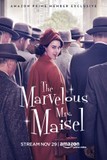 The Marvelous Mrs. Maisel is an upbeat addition to Amazon's original offerings, propelled by a playful yet poignant performance by Rachel Brosnahan.
---
Also Opening This Week In Limited Release