Join us weekly as Rotten Tomatoes reports on what's indie features are streaming. From promising releases by new voices to experimental efforts from storied filmmakers – or perhaps the next indie darling to go the distance for end-of-year accolades – we will break it all down for you here each week.
---
For the foreseeable future, the specialty box office and all theatrical releases will be on hold as we all make efforts to socially distance ourselves and reduce the spread of the COVID-19 coronavirus. With that in mind, we have reshaped our Indie Fresh List to reflect the specialty box office releases that are newly available on streaming services and VOD. This week in our fresh picks we have a sex-filled horror-comedy, a drama about the power of self-determination, a "cabin the woods" horror tale, and a beyond belief documentary about a science experiment gone awry. In our Spotlight section, we have a crime drama about two inseparable friends who are torn apart by gang violence.
---
Streaming This Weekend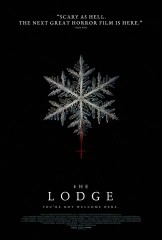 This week we begin with the latest from the minds behind Goodnight Mommy, a chilling new nightmare about a blended family who retreats to a lodge in the woods. Riley Keough plays Grace, the new girlfriend of a divorced father who is left to care for his kids at their wintry cabin retreat when he is suddenly called away. Isolated with the children when a blizzard traps them inside the lodge, Grace is forced to reckon with her troubled past as terrifying events begin to occur. "The Lodge hinges on a powerhouse performance from Keough, who inhabits the troubled Grace so completely that we can stay with her even as her ability to distinguish what's real and what isn't breaks down," writes Jennie Kermode for Eye for Film.

Available to rent or buy on FandangoNOW, Vudu, Google Play, and iTunes.
---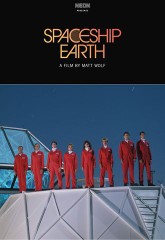 Spaceship Earth chronicles the fantastical story of Biosphere 2 and the dreamers who locked themselves away in the self-contained environment hoping to save the planet but instead descended into madness. Part Scientology and the Prison of Belief and part Lord of the Flies, mixed with a dash of The Biggest Little Farm, this is not your typical science doc. The true-life story is, in fact, so unbelievable that it plays as if it was ripped from the pages of an H.G Wells novel, proving once again life is truly stranger than fiction. Roger Moore of Movie Nation calls it in "THE must-see documentary for a world living under quarantine."

Available to May 8 on FandangoNOW, Google Play, and iTunes.
---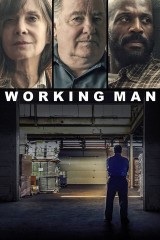 Releasing now, while many of us have more time at home, might turn out to be the perfect way for the quiet drama Working Man to find audiences. The simple story follows a group of factory workers who, despite being told their plant is closing, continue to work as if nothing happened. An unassuming longtime employee played by Peter Gerety and a firey newcomer played by Billy Brown lead the charge as the workers, the town, and the company that tries to shut them down all eventually buckle under the awesome power of the two men's self-determination. Jared Mobarak of The Film Stage wrote that writer/director Robert Jury "has crafted an internalized drama getting to the core of our values and the way we can become warped by them in the context of love and guilt."

Available to rent or buy on FandangoNOW, Vudu, Amazon, Google Play, and iTunes.
---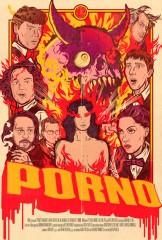 Porno is an inventive horror-comedy that poses the question: What if porn could kill? A throwback to '70s drive-in staples, the gory fright-fest follows a group of religious teens who find a stash of X-rated pornographic films and unwittingly release a deadly succubus by watching them, and it should delight both horror and comedy fans equally, as the side-splitting laughs are equally matched by terrifying action. Jude Dry from Indiewire writes that it "blends laughably outrageous carnage with a legitimately scary plot to delightful ends. Throw in a winking fetish for cinephile culture and audiences are sure to go wild for the gutsy film."

Available May 8 on FandangoNOW and iTunes.
---
Available Now on VOD – Spotlight Pick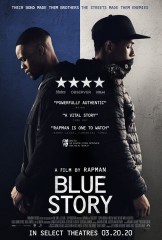 Blue Story isn't technically an independent film – the London-set gangster flick has the backing of BBC Films and Paramount – but its spirit springs from the indie well. Writer/director Rapman became something of a sensation in the U.K. following the release of his viral three-part YouTube series Shiro's Story, a rap-infused tale set among territorial gang wars between Black London youths that drew from his own experiences, and Blue Story is his feature-length dive back into that world. The story is familiar stuff – two friends from different parts of town are pulled apart by the war around them – but critics say the telling is bold, original, and deeply moving, with Rapman capturing this ripped-from-the-headlines material with authenticity and intimacy, and even showing up as a kind of rapping Greek chorus throughout to fill in some story holes and comment on the unfolding tragedy. Simran Hans of The Guardian writes, "It shouldn't work yet it does, underscoring the tragedy of corrupted innocence, constricting codes of masculinity and the aftermath of trauma."

Available to rent or buy on FandangoNOW, Vudu, Amazon, Google Play, and iTunes.
---
Along with…
---
Liked this piece? Vote for Rotten Tomatoes for Best Website (Entertainment) and Best Social (Entertainment) in the Webby Awards.
Thumbnail images by Neon, & Cinestate