Join us weekly as Rotten Tomatoes reports on what's indie features are streaming. From promising releases by new voices to experimental efforts from storied filmmakers – or perhaps the next indie darling to go the distance for end-of-year accolades – we will break it all down for you here each week.
---
For the foreseeable future, the specialty box office and all theatrical releases will be on hold as we all make efforts to socially distance ourselves and reduce the spread of the COVID-19 coronavirus. With that in mind, we have reshaped our Indie Fresh List to include VOD and select drive-in releases. This week we have a thirtysomethings coming-of-age comedy, a fantasy comedy from Seth Rogen, and a horror tale based on a Latinx legend. In our Spotlight section, we have a tale of sexual awakening  starring Stranger Things' Natalia Dyer, and we have new trailers featuring Castle's Stana Katic, Danny Trejo, and X-Men's Evan Peters.
---
New This Weekend
---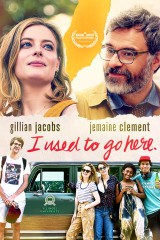 Gillian Jacobs stars as a struggling author who heads home to speak at her alma mater at the invitation of her professor. With her debut novel tanking and her book tour canceled, she returns to her old stomping grounds in hopes of reliving her former glory. However, her homecoming is a comedy of failure, disappointment, and jealousy as she realizes it is impossible to ever truly go back and forges a path forward instead. The hilarious late-quarter-life crisis comedy has earned praise for both Jacobs and debut writer-director Kris Rey, with Kate Elband of Indiewire writing, "Armed with her funniest material to date and a winning performance from Gillian Jacobs, [Rey] finds new dimensions for both her work and the millennial ennui that has always inspired it."

Available to Rent or Buy on FandagoNow and iTunes.
---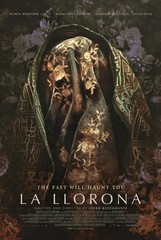 Decades after the alleged genocide of thousands of Mayans by a retired general, he is brought to trial to answer for his crimes, where protesters and community members rage on both sides. Though the general's domestic staff all fled upon his arrest, one loyal housekeeper stays behind and is joined by a mysterious young Indigenous maid who might be the force behind some strange retribution that is being inflicted on the general and his family. A Shudder original film based on the Latinx legend, "La Llorona is the most powerful take on the folktale I've ever seen, regardless of medium," writes Kate Sánchez of But Why Tho?

Available to stream on Shudder.
---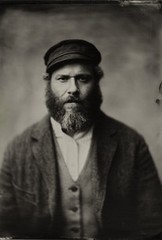 Based on a short story from SNL writer Simon Rich, An American Pickle tells the tale of a young man who meets his great-grandfather under rather unusual circumstances. Seth Rogen stars and produces the feature about an early 1900s Jewish-American immigrant who falls into a vat of pickles and is brined and preserved for a century. Once he's revived, he searches for his family and finds his descendant, Ben Greenbaum (also played by Rogen), and the two men strive to find common ground. "It has some savvy things to say about social media, assimilation, and a specifically American condition: the peculiar mix of embarrassment and pride (and guilt) one can harbor about one's ethnic origins." writes John Anderson of the Wall Street Journal.

Streaming now on HBOMax.
---
Available on VOD – Spotlight Pick!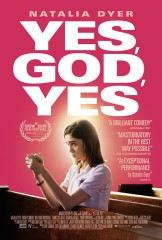 Strangers Things' Natalia Dyer stars in this SXSW standout period sex comedy that takes a look back at the days of dial-up modems and AOL chat rooms. Dyer stars as Alice, a 16-year old midwest Catholic school girl who lives a chaste adolescent life until she stumbles into an online chat room and it unexpectedly goes from innocent to X-rated. Presented with new evidence and discovering the joys of self-love, Alice begins to question her repressed upbringing and heads to a mysterious religious retreat, where she discovers things may not be all they appear, and embarks on a journey of self-discovery… and satisfaction. A semi-autobiographical tale from writer-director Karen Maine, "Yes, God, Yes feels new and specific to the character because of its commitment to sex-positivity. It is a break from today's chaotic world as it cannonballs into a time of teenage anxiety and naiveté," writes Shea Vassar of Film Daze.

Available to rent or buy now on FandagoNow, Vudu, iTunes, and Google Play and playing at select drive-in theaters. 
---
Along with…
---
New Indie Trailers
---
A Call to Spy (2019) 71%
Stana Katic and Sarah Megan Thomas star in this story inspired by actual events about three female spies who infiltrated German-occupied France in World War II.
---
Murder in the Woods (2019) 82%
Danny Trejo co-stars alongside a young cast in this cabin-in-the-woods-styled horror tale about an axe-wielding killer stalking a group of friends celebrating a birthday weekend.
---
I Am Woman (2019) 66%
Evan Peters and Tilda Cobham-Hervey star in this biopic about inspirational singer-songwriter Helen Reddy ,who wrote the '70s feminist anthem "I am Woman."
---
The Way I See It (2020) 85%
An in-depth biography about former official Chief Official White House Photographer Pete Souza, who worked under Presidents Reagan and Obama, and the way his position impacts the office.
---
Thumbnail image by HBO Max