Join us weekly as Rotten Tomatoes reports on what's opening, expanding, and coming to the specialty box office. From promising releases from new voices to experimental efforts from storied filmmakers – or perhaps the next indie darling to go the distance for end-of-year accolades – we will break it all down for you here each week in Fresh Indie Finds. 
---
This week at the specialty box office, we get further evidence that the 2020 Oscar race for Best Documentary and Best International Film is going to leave everyone disappointed; there are just too many award-worthy features. This week we add a German horror-thriller and dramatic tale of workers on strike in France to the Best International Film short-list and two bio-documentaries that would in any other year be almost assured a spot on the Oscar docs shortlist but will likely not make the cut given this year's staggering competition. And as we look to upcoming indie releases, new trailers from Martin Freeman and Nicolas Cage have piqued our interest.
Opening This Weekend
---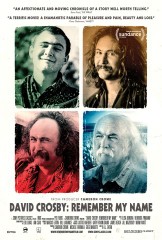 David Crosby: Remember My Name

is the kind of film that can only happen when a subject is looking to truly bare their soul to the camera. After 60 years of Rock-n-Roll and a mountain of ill deeds to apologize for, David Crosby of

Crosby, Stills, and Nash

left no moment from his 76-years on earth off-limits for his new documentary.

Derek Smith of Slant Magazine 

said, "The film captures a man haunted by his past mistakes and nearly certain that he doesn't have the time left to begin making up for them." Crosby's drug use, infidelity, and his own assertion that "every person he has ever made music with hates him" are all chronicled here. Produced by Cameron Crowe, the

Rolling Stone

writer turned Hollywood director who first interviewed the legendary rocker back in 1974; one wonders if a film this candid would've ever been made if not for Crowe and Crosby's relationship and history.
---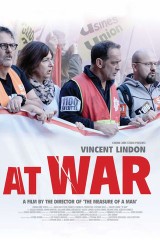 Anyone who spends more than a vacation's worth of time in France is well acquainted with the country's comically frequent strikes. La Grève (French for strike) hits various divisions of urban infrastructure (e.g. subway & bus drivers, garbage collectors) so often it barely warrants a local news story.

At War

attempts to reframe the dialogue around strikes in France (and around the world) to focus on the workers and their rights. Anchored by a gripping performance from lead 

Vincent Lindon

, 

At War

 takes you inside the current plight of the modern worker and their constant battle for fair treatment.  Authentic and intimate, it's a documentary-style work of fiction that is equally rousing and horrifying; Emiliano Basile of

Escribiendo Cine

said, "

At War

 doesn't present solutions to the conflict, it simply exposes it paying tribute to those who fight."
---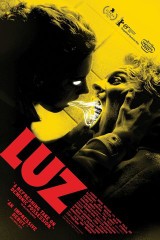 Luz

is the type of film that was destined to be passed around college dorm rooms with no preamble other than, "Just watch it, and call me after." Deeply rooted in horror tropes and yet surprisingly avant-garde,

Luz

is required viewing. A gift for anyone proclaiming the latest plotless faux-horror flick with dynamic cinematography and emotionally bankrupt characters is "elevated horror." 

Dennis Harvey of Variety 

called this 

Invasion of the Body Snatchers

-meets-

Mandy 

mashup from 

Tilman Singer

 "equal measures demonic-possession thriller, experiment in formalist rigor, and flummoxing narrative puzzle-box."

Playing New York and Los Angeles this weekend, expanding to limited screens July 26.
---
Fresh and Still in Theaters
---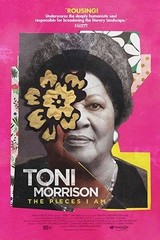 Spotlight Pick!

A portrait of one of the most prolific and celebrated artists of the 20th century, Toni Morrison: The Pieces I am takes an examines the life and legacy of the 'Beloved' writer's storied literary career. Morrison, a Nobel Laureate and Pulitzer Prize winner, exemplifies the idea of an artist untethered from convention. Celebrated and studied around the globe and after decades of success, she remains committed to telling the stories from and about the African American experience. She, her collaborators, critics, and fans all provide commentary on her life and the tiny pieces that, when combined, equal who she is as a writer, activist, and storyteller.

In Limited Release.
Along with…
---
New Indie Trailers
---
American Heretics: The Politics of the Gospel (2019) 100% 
Follows various ordained ministers who employ unorthodox methods to spread the gospel and enact change within religion and around the world.
---
A Score to Settle (2019) 15%
Nicolas Cage stars as an ex-con on a revenge plot with lots of guns.
---
Ode to Joy (2019) 48% 
Martin Freeman plays a man who experiences joy triggered narcolepsy making him incapable, yet desperate, to fall in love.
---
Like this? Subscribe to our newsletter and get more features, news, and guides in your inbox every week.