This weekend at the movies, we have Deadpool trading quips with Nick Fury (The Hitman's Bodyguard, starring Ryan Reynolds and Samuel L. Jackson) and the big screen return of Steven Soderbergh (Logan Lucky, starring Channing Tatum and Adam Driver). What are the critics saying?
---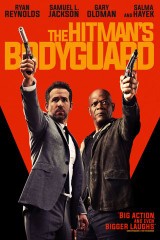 At this point, it seems safe to say that pretty much no one is looking for anything new out of a buddy action comedy; when new entries in the genre succeed, it's because they work well within the established formula and/or treat audiences to stars with enough chemistry to offset the fact that we've seen it all before. With Samuel L. Jackson and Ryan Reynolds in the lead,
The Hitman's Bodyguard
 offers plenty of the latter, but unfortunately, critics say the story's so rote that no amount of their profanity-peppered repartee would be enough to make it worth a trip to the theater. Still, there's a certain amount of enjoyment to be had from a movie that throws these two together as a hunted hitman (Jackson) and the bodyguard who happens to hate him (Reynolds), and plenty of pundits have argued that the movie's basic shoot-'em-up ingredients are part of the fun. You may want to stream it at some point, in other words, but a trip to the theater probably isn't necessary.
---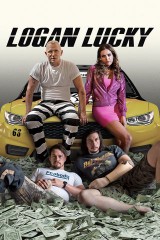 We've all long since learned that "retirement" in the entertainment industry rarely lasts long, and from the moment director Steven Soderbergh announced he was walking away from making movies in 2013, film buffs started wondering how quickly he'd be back. The answer is this weekend's
Logan Lucky
, starring Adam Driver,
Riley Keough
, and
Channing Tatum
as siblings who hatch a robbery scheme in order to reverse their family's miserable financial fortunes. It's a well-cast heist movie with a fair amount of topical potential, in other words, and critics say Soderbergh and his gifted ensemble (which also includes
Daniel Craig
and
Katie Holmes
) fulfill it with an energetic action caper that seasons its breezy old-school escapism with humor and grounds the whole thing in a character-driven plot arc. Whether you're a Soderbergh fan, intrigued by the cast, or simply in the mood for what Gary Thompson of the Philadelphia Daily News called "the best Burt Reynolds movie he never made,"
Logan Lucky
 looks like a pretty safe investment.
---
What's New on TV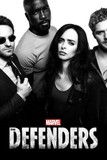 Marvel's The Defenders further develops well-known characters in an action-packed arc whose payoff packs more than enough of a punch to offset its flaws.
---
Also Opening This Week In Limited Release