This weekend at the movies, we've got  Melissa McCarthy sharing the screen with some very profane puppets (The Happytime Murders, co-starring Elizabeth Banks and Maya Rudolph) and a boy and his robot dog (A.X.L., starring Alex Neustaedter and Becky G). What are the critics saying?
---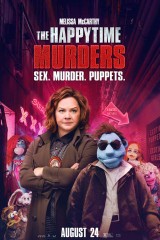 Jim Henson made tons of timeless family-friendly fare with his Muppets, but — as evidenced by film projects like The Dark Crystal and Labyrinth — he never saw puppetry strictly as kids' stuff. It's fitting, then, that his son Brian has taken that experimental spirit and injected it into The Happytime Murders, an R-rated black comedy following a murder mystery that takes place in a world populated by humans and puppets. A blend of ostensibly cuddly characters and enthusiastically adult humor, this is the kind of movie that sounds too gonzo to be real — and it almost wasn't, enduring a decade in development before facing a lawsuit from the studio behind Sesame Street. After all that, it saddens us to report that Happytime is getting murdered by critics; reviews describe a clumsy comedy that's too busy being aggressively edgy to actually be funny, never mind put a fresh spin on a story whose rough outline should be familiar to anyone who's seen Who Framed Roger Rabbit. Despite that Henson pedigree and a terrific human cast that includes Melissa McCarthy, Maya Rudolph, Elizabeth Banks, and Joel McHale, this looks like one to stream — if you see it at all.
---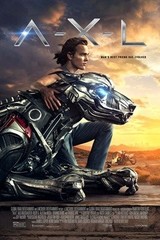 Hollywood is definitely taking that whole "dog days of summer" thing seriously this year. Last week, audiences went back in time to imagine the first boy-and-his-dog friendship in Alpha; this week, we're taking a peek into the future with A.X.L., in which a teenage boy (Alex Neustaedter) happens upon a canine-shaped cutting-edge military robot. Naturally, the contraption's bureaucratic minders are eager to get their creation back on its leash, so to speak — a quest complicated by the fact that our young hero has already bonded with his new four-legged pal. So it's Benji plus Short Circuit, but does it add up to a winner with the critics? Unfortunately, we don't know yet, because A.X.L. doesn't have any reviews yet. That's rarely a positive sign this late in the week, but while we wait to see for sure how things shake out, how about a round of Guess the Tomatometer?
---
Also Opening This Week In Limited Release